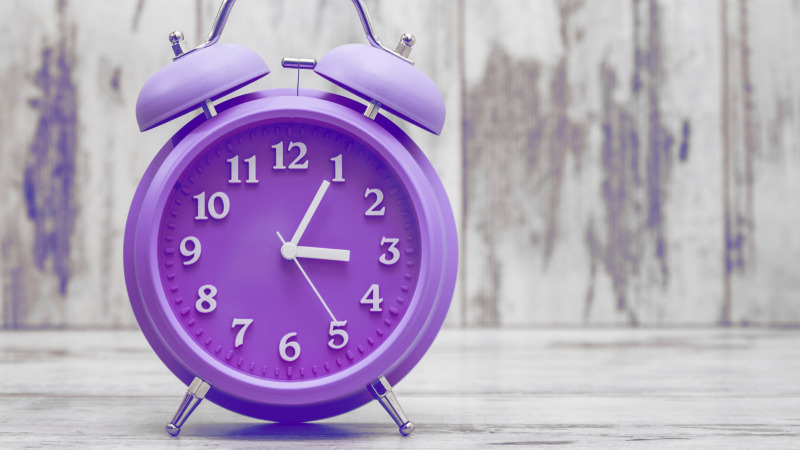 Believe it or not, it's time to "Spring Forward" again.
For most of the U.S., Daylight Saving Time begins on the second Sunday in March. The clocks spring forward one hour at 2 a.m. and suddenly, 1:59 a.m. turns to 3:00 a.m., like magic (or something like that…)
If you're reading this, you're probably used to adjusting to these changes twice a year.
Ready for some fun facts about Daylight Saving Time?
A study shows that SAT scores dipped 2% when the tests were administered the day after a DST clock change.
Benjamin Franklin half-jokingly proposed Daylight Saving Time in 1784 when he wrote that Paris could save $200 million in candles (of today's dollars) if they adopted a time change in a witty essay, "An Economical Project for Diminishing the Cost of Light."
The DST format as we know it was originally proposed in 1895 by a New Zealand entomologist — or someone who studies insects — named George Hudson. He suggested a two-hour time change because he wanted more daylight after work to go hunting for bugs in the summer!
Why 2 a.m.? This time was chosen because 2 a.m. was when the fewest trains were running, and it prevented the dates from switching to the previous day.
Crime may increase after Daylight Saving Time
Now, a not-so-fun DST fact that may hit closer to home:
An expert from the University of Virginia observed an increase in crime after the end of Daylight Saving Time, especially when it comes to burglary.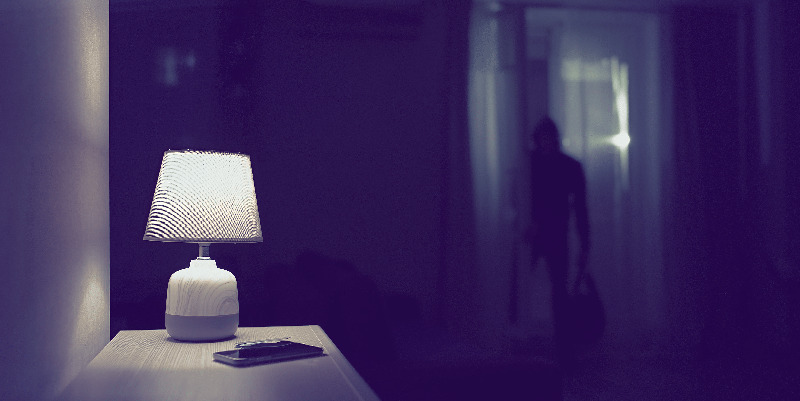 So this year, when DST rolls around, don't forget to check in on your home security system.
It's more than just making sure the time is correct; it's an opportunity to look at the overall health of your system with just a few steps. But don't worry — your Guardian Protection system will continue to operate as usual even if you don't get a chance to do everything right away.
Get DST-ready by taking these home security steps
Verify that your panel is set for the right time.
Devices get smarter and smarter every year. Remember when you had to send yourself 10 reminders about DST so you didn't oversleep or show up to work late? Your watch, your car, and everything in your house that told the time needed to be adjusted. Luckily, that's not the case anymore.

You've probably noticed that you no longer need to adjust the time on your cell phone or cable box, because they adjust automatically. Most of Guardian's panels now do the same thing.

If you use the Guardian App, your system will be automatically updated to the correct time for your time zone. If you can't access your system via app, simply reference your panel's system manual. It's easy to find both the name of your panel and the correct manual by logging into your Guardian account.
Check on your smoke and carbon monoxide detectors.
Whether you have monitored smoke detectors or not, DST is a great time to test all your smoke and carbon monoxide detectors. If you're reading this after your clocks changed already, do it now! We recommend testing smoke detectors once a month.

If needed, change the batteries while you're at it! How often you need to change batteries can vary, but a good rule of thumb is to change the batteries on your smoke detectors and CO detectors twice a year at Daylight Saving Time.
Keep in mind if you have a hardwired smoke detector, it may not require batteries, or it may have a back-up battery. Give us a call at 1.800.PROTECT (1.800.776.8328) if you're unsure.
If you have monitored smoke detectors tied into your security system – which we recommend – make sure to put the system in test mode first. Guardian customers can do this on your Guardian account.
Change your smart home settings.
Once DST starts in March, our evenings will be lighter for longer. If you have a smart lighting schedule programmed for your home, it might be time to readjust it to reflect these changes.

If you're a Guardian customer, log in to your Guardian account to make sure your system settings meet your needs and help maximize energy efficiency.
You may also have some heating/cooling schedules connected to your smart thermostat that should be re-evaluated around DST. The weather and temperature fluctuate in the spring, so it's a great time to make sure that the temperature schedules in your home are ready for seasonal changes.
Don't have smart home devices? Guardian Protection can help you take control of your home security and help you manage your home. Learn more about smart home automation here.
Have a safer year with monitored home security and fire detection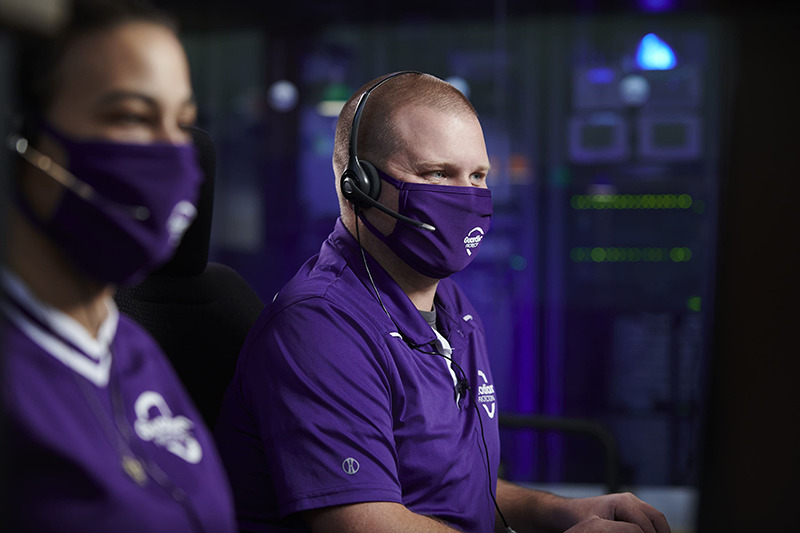 If you don't have a home security system in place, this is a good time to start thinking about it. Worry less about how changes like DST affect the crime rate in your neighborhood and let Guardian Protection help you protect what matters most.
Also, consider adding monitored smoke detectors if you don't already have them. Guardian monitors smoke detectors 24/7, and they are integrated with your smart security system. Not only will Guardian's security monitoring experts alert the authorities if the alarm goes off, but you'll receive a notification on your smartphone.
Just like you can count on your smart devices and clocks to adjust to DST, you can count on Guardian to have your back. Call 1.800.PROTECT (1.800.776.8328) to learn more about how we can help.