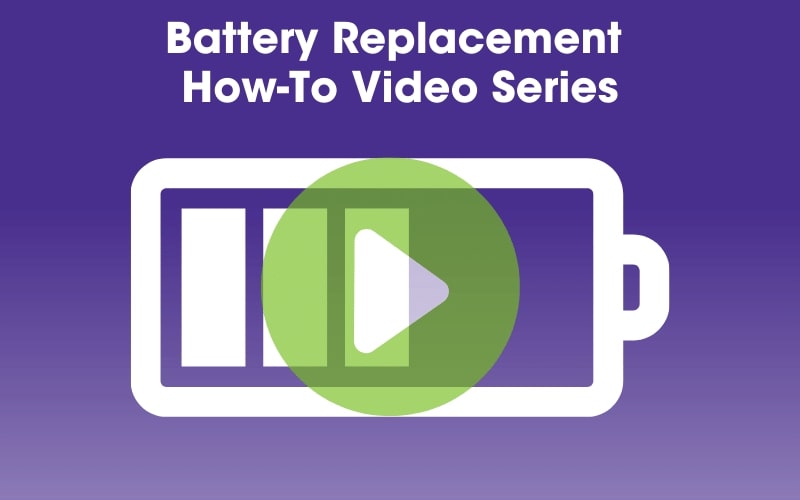 Like most devices in your home, security devices run on batteries that need to be changed from time to time. When a battery is low, you will likely see a low battery message on your security panel, or hear beeping.
You have two choices, so pick whatever works best for you:
Option 1:
Make an appointment with Guardian. We'll send a tech to your home, for a service fee.
Option 2:
Even better, you can do it yourself. It's easy and hassle-free! Here's how:
1. Identify which device has a low battery.
2. Find out which battery is needed and order a replacement. You may need to reference your device manual. Most batteries can be bought at a local store, or we can send you one in the mail.
To place an order for a new battery, just give us a call at 1.800.PROTECT (1.800.776.8328).
3. Before getting started, log into your Guardian account here. Toggle to "My System" on the left-hand side and select "Test." Then follow the instructions to place your system in test mode. When in test mode, your system alarms will not notify our monitoring system while you are changing the batteries.
4. Follow the steps to replace it. Please note battery changes generally require a couple common household tools, like a Phillips head or flathead screwdriver.
IMPORTANT: Don't forget to take your system off Test Mode when you're finished!
Not sure what to do? Check out our Battery Replacement How-To Series above!