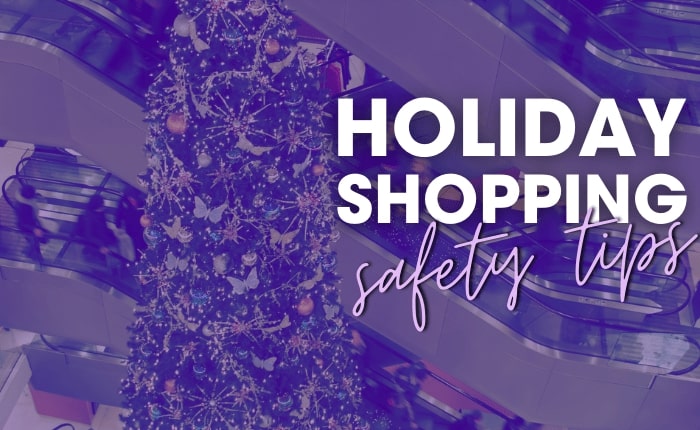 The two days a year savvy shoppers look forward to most are almost here – Black Friday and Cyber Monday. While it's certainly exciting to snag a deal on a gift for a loved one (or yourself…) during the holidays, shopping during this time of the year can often be stressful. Safety often gets put on the back burner when shoppers are gearing up for extreme shopping, so we've put some tips together for staying safe while you wait in line for doorbusters and hunt the best bargains.
In-store Black Friday and holiday shopping safety tips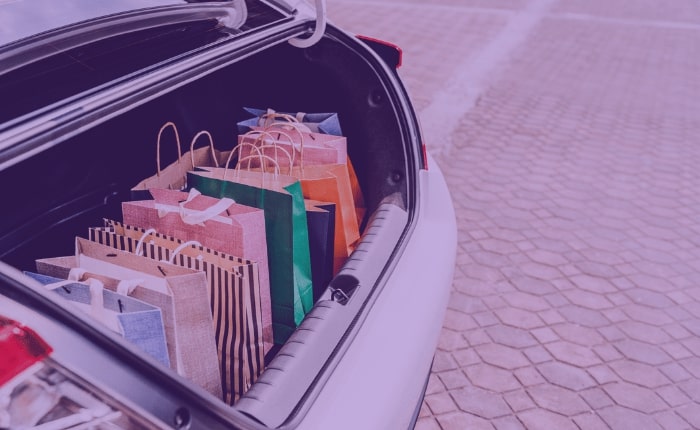 Use smart home security to help protect your home while you're out. Arming your security system goes without saying. But don't forget to leverage smart home automation devices like smart locks, garage door control, and video doorbells.
Plan your shopping trips ahead of time. We know you've been researching the best deals at your favorite stores anyway! Do yourself a favor and take a few extra minutes to jot down what deals are where and what discounts you plan on taking advantage of. This minimizes the amount of time spent scouring the shelves and racks in the store.
If you're shopping with children, be proactive and select a central place to meet in case you are separated from them. Teach them to ask a security guard or a store employee for assistance if they can't find you.
We don't recommend carrying a big purse while you're out on Black Friday, but if you bring one, keep it close to your body. If possible, keep your wallet, debit/credit cards, and/or cash in a front pocket to prevent falling victim to pickpockets.
Don't take your money or credit cards out of your pocket, wallet, or purse until it's time to check out. It's easy to misplace or drop them while navigating through the Black Friday madness.
Restrict holiday spending to one debit or credit card account. Data breaches aren't out of the ordinary these days. If something like that happens, it will be much easier to handle one compromised credit card instead of several, so we recommend using only one on Black Friday.
There are probably one or two hot-ticket items that you've had your eye on, waiting for a price drop. No matter the deal, don't fight over it. Anyone can get carried away in the Black Friday blitz, but trust us: Whatever you're tempted to battle over isn't worth it. Chances are, you'll get a similar deal online for Cyber Monday!
Save your receipts! The abundance of discounts we see that day might lead to a few impulse purchases. Keep your receipts handy for seamless returns and exchanges.

Driving and parking lot safety tips for holiday shopping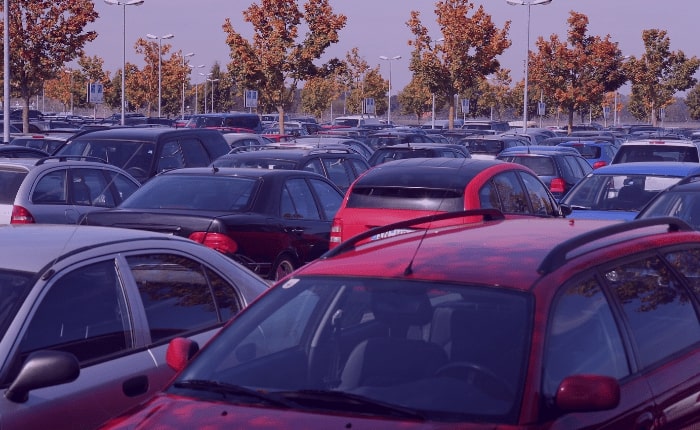 Be vigilant on the road. Big crowds mean more traffic and a higher chance of accidents and fender benders.
Be patient while looking for a parking spot. Just like the fight over the last hot toy on the shelf, that extra 6 feet closer to the entrance isn't worth crashing your sleigh! Don't speed up to snag an empty spot, and stay alert for other shoppers who are driving recklessly.
Park in a well-lit area and stay aware of your surroundings when leaving and arriving at your vehicle.
Store your shopping bags out of plain sight. We recommend keeping them in the trunk.
When leaving a store, be aware of other cars, people, and especially children while backing up and navigating through the parking lot.
Online shopping safety tips for Cyber Monday and the holidays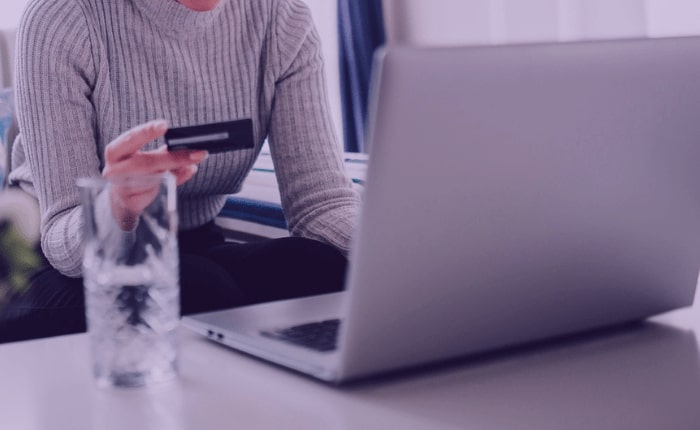 Try to stick to reputable and well-known retailers, or ones you've shopped with before. If you are buying from a small or independent store/boutique, be sure to do your research by checking out their online customer reviews and complaints with the Better Business Bureau. 
Take extra precaution this year! With supply-chain shortages and shipping delays, scammers may try to prey on shoppers who are looking for in-demand items. 
If a deal sounds too good to be true, it probably is. If you've been seeing an item in a certain price range from all other retailers, then the dramatically discounted item you found online on a sketchy site likely isn't legit. 
Always refrain from using public WiFi when online shopping. If you don't have another option, use a VPN to avoid hackers from intercepting and stealing your information. 
Always check a website's security by looking for the lock icon in the URL field. You want the URL to start with HTTPS, not HTTP. The "s" means that the site is encrypted, and your data and information will be better protected from hackers.  
If you have any online accounts with retailers, make sure to protect your account and information with a strong password. We also don't recommend keeping your card on file in your account, just in case your account gets hacked.
Like we mentioned above with Black Friday receipts, save all confirmations and receipts from online purchases for smoother returns, exchanges, or order problems.
One last tip to stay safe during holiday shopping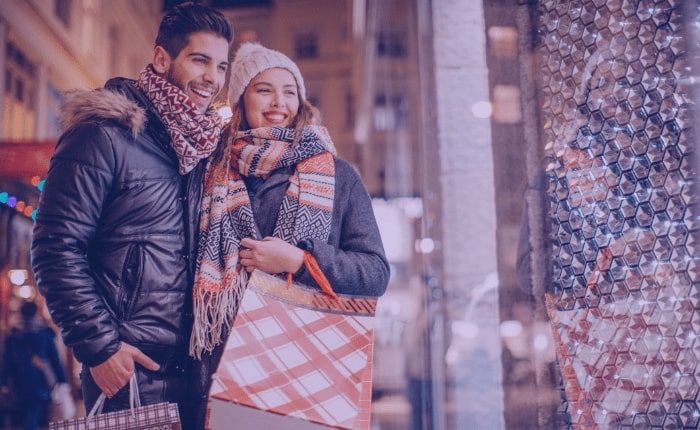 When you've completed your holiday shopping for the day, take a few extra minutes to look over your bank account and any credit cards you used. Take a minute to go through the transactions and make sure each amount is accurate. If you come across an unauthorized transaction, call your bank/card issuer right away.
If you keep these tips in mind while snagging the greatest deals that Black Friday and Cyber Monday have to offer, your holiday shopping can be smooth and successful. Stay calm, stay safe, and go get those deals you've been waiting all year for!