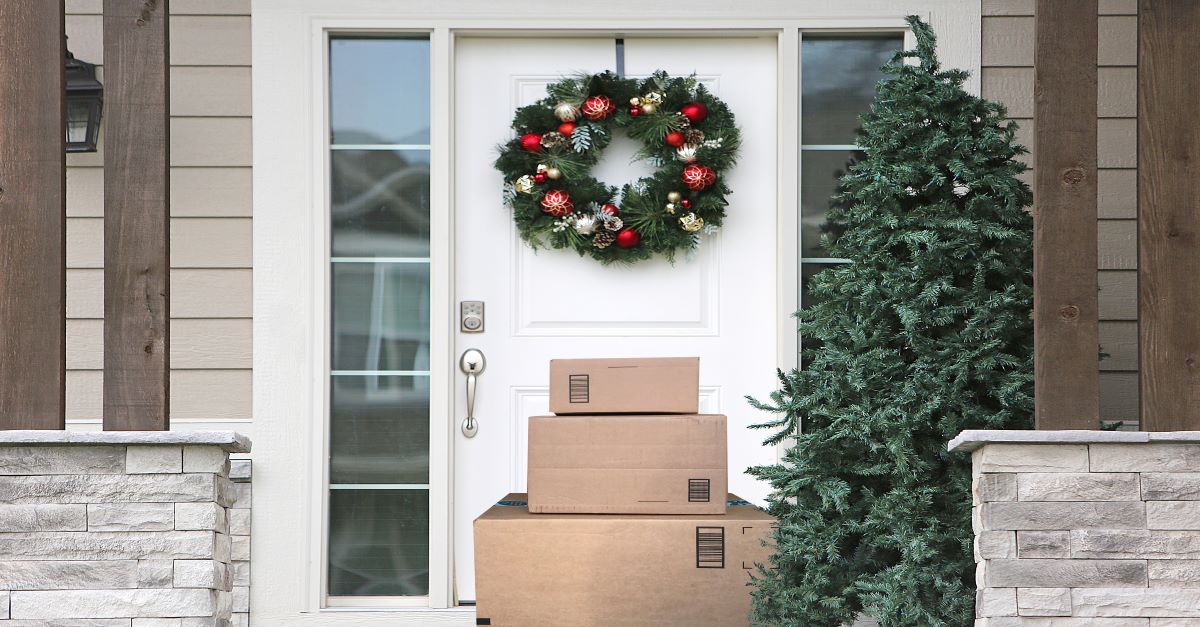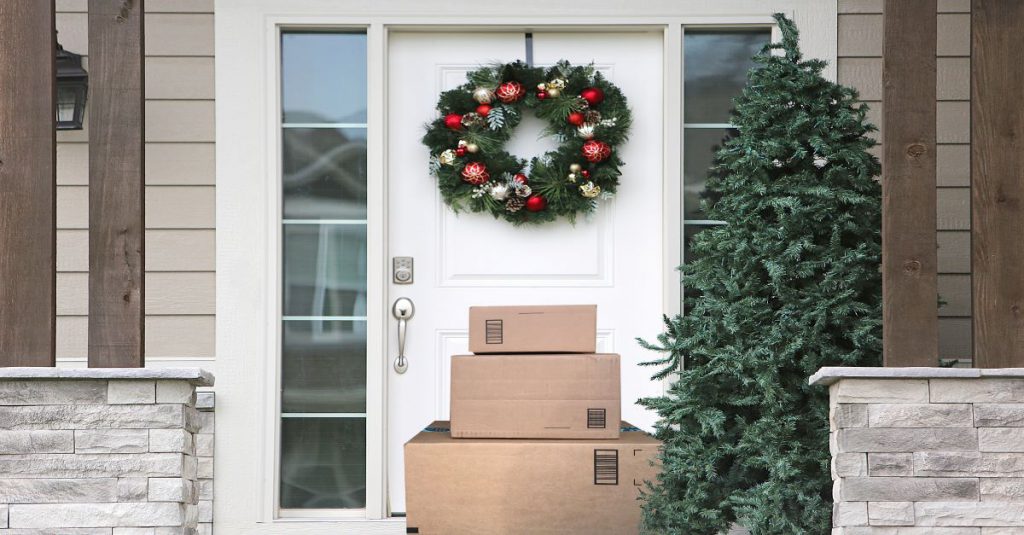 Holidays usually mean crowded shopping malls, colorful parties packed with food, drinks, and friends, and traveling by planes, trains, and automobiles to spend the season with loved ones. But as we're all aware, this is not just another holiday season, with the pandemic coloring every plan we make.
Beyond the challenges presented by COVID, it's important to remember that this is also the season for increased safety and home security hazards.
Research revealed that 36% of people surveyed have been a victim of "porch pirates" who have stolen a package right off their front doorstep.
And, according to the National Fire Protection Association (NFPA) statistics, 30% of all home fires occur in the months of December, January, and February.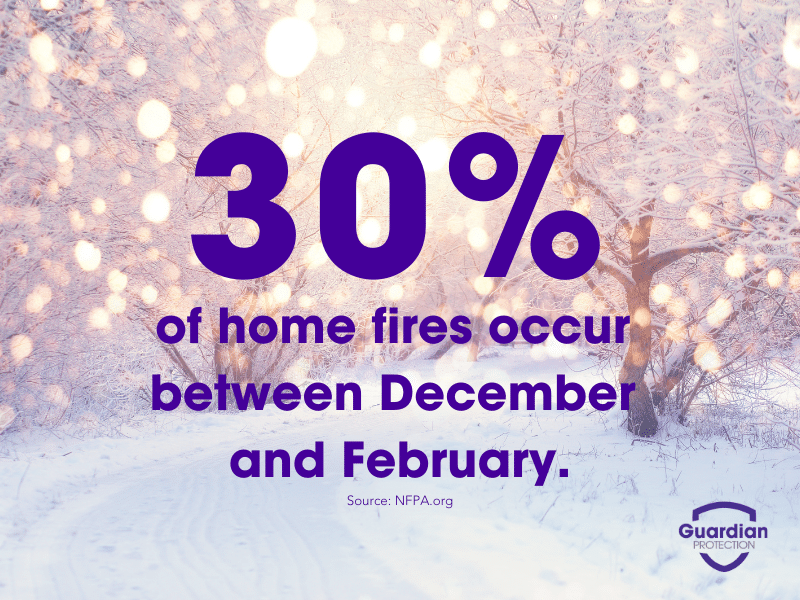 We want to give you one less thing to worry about this year, and one thing's for sure: Guardian Protection knows safety. By following a few simple practices and precautions, you can make your home safer during this wonderful (but often stressful) time of the year.
Decorate with caution
While it's fun to have the most holiday lights on the street or the biggest tree on the block, proceed with caution as you decorate for this festive season. Keep in mind, way more home fires happen in the winter, and they're often related to the holidays.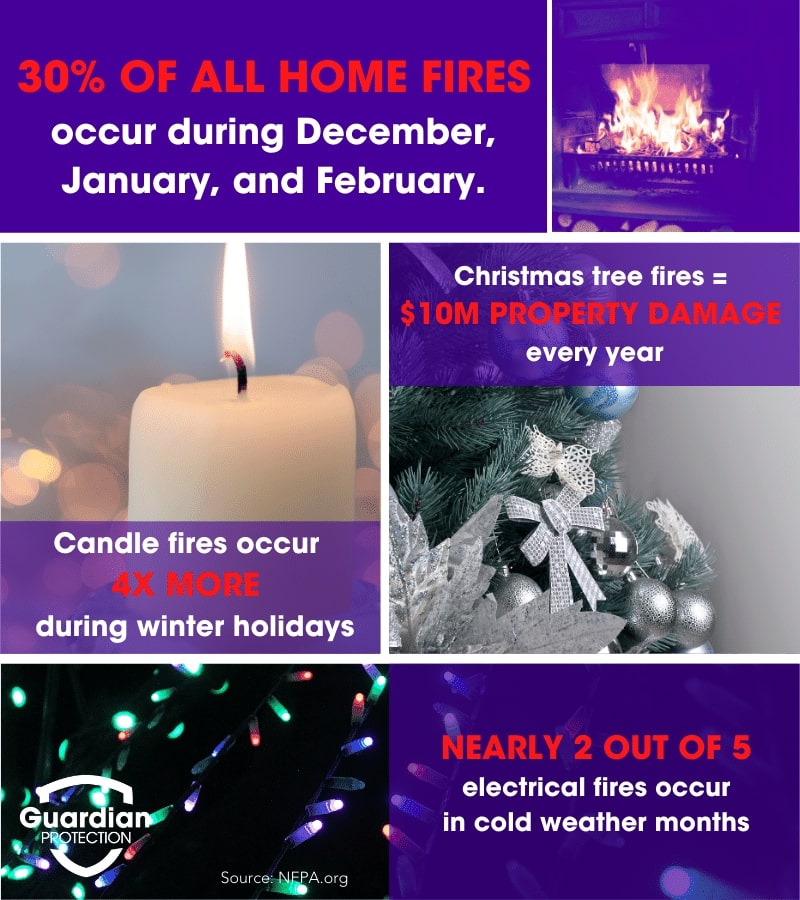 Candles are responsible for more than half of the home decoration fires in December, so never leave one burning unattended.
Always place trees (real or artificial) at least three feet away from fireplaces and open flames.
Keep trees in water. Dried out trees are a huge fire hazard.
It can be dangerous to leave decorative lights burning all night. Use Christmas light timers to shut them off when no one is there to enjoy them — especially if they hanging on a live tree.
Use indoor lights for indoors and outdoor lights for outdoors; don't overload electrical outlets with multiple plugs
Always choose the right ladder for hanging any decorations.
Replace any string of lights that have worn or broken cords or loose bulb connections. These can easily start a fire.
Have a qualified professional clean and inspect your chimney and vents every year.


Shop smart
With the increase in online shopping and fast delivery, more consumers are shopping from the convenience of their phone, tablet, or computer. With the increase in home delivery comes a surge in package theft. In fact, in the heart of the pandemic, Google searches for "stolen packages" were at an all-time high — and that was during a non-holiday time of year, when porch piracy is less common.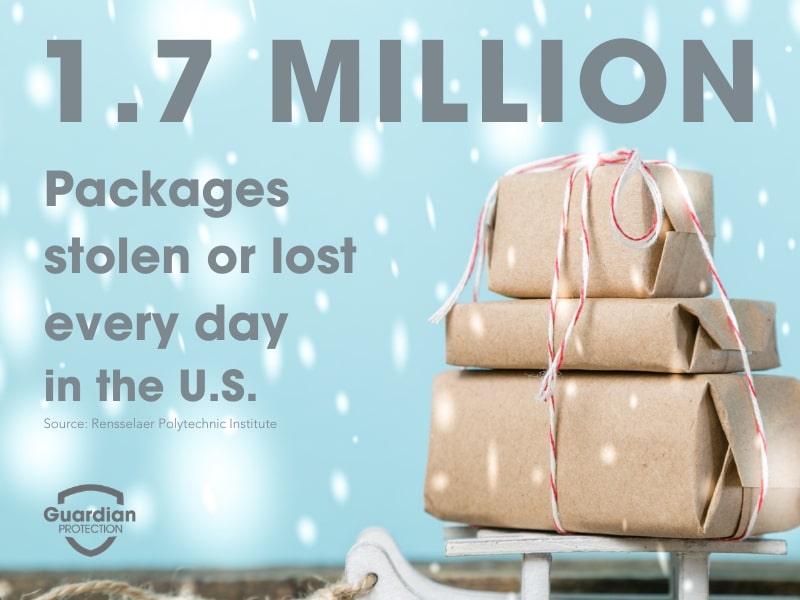 Porch pirates (another name for thieves) prey on homes where packages are delivered during the day and no one is home. To avoid being a victim of these "pirates" consider when, where, and how your packages are delivered.
Choose times when someone will be home.
Have packages delivered to your workplace or another spot that is more secure.
Video doorbells are an amazing way to help protect packages. When your package is delivered, a clip will be recorded and you'll receive a mobile alert. You can even communicate with the delivery person through your smartphone and tell them where you want them to leave the package.
Use smart garage door control to accept deliveries when you're not home. You may feel more comfortable allowing a delivery person to drop a package off in your garage rather than inside your home. You can open and close the garage with your smartphone from anywhere, and watch the whole process unfold with security cameras.
For high-value items, choose "signature required" where possible — and if it can be done safely. Some companies charge extra for this option, but the additional cost can be well worth the investment.
Expedited delivery is another option. It may cost a little extra, but most shipping companies guarantee expedited packages by a specific time of day, so you can plan to be there when it arrives.
Video doorbell cameras and monitored home security systems also deter thieves who might attempt to grab your gifts. Thieves are more attracted to homes that have no security system in place, which are up to three times more likely to be broken into.
Cook carefully
Kitchen fires and carbon monoxide poisoning are real dangers all year-'round, but during the holidays they are even more of a threat to your home and family's safety.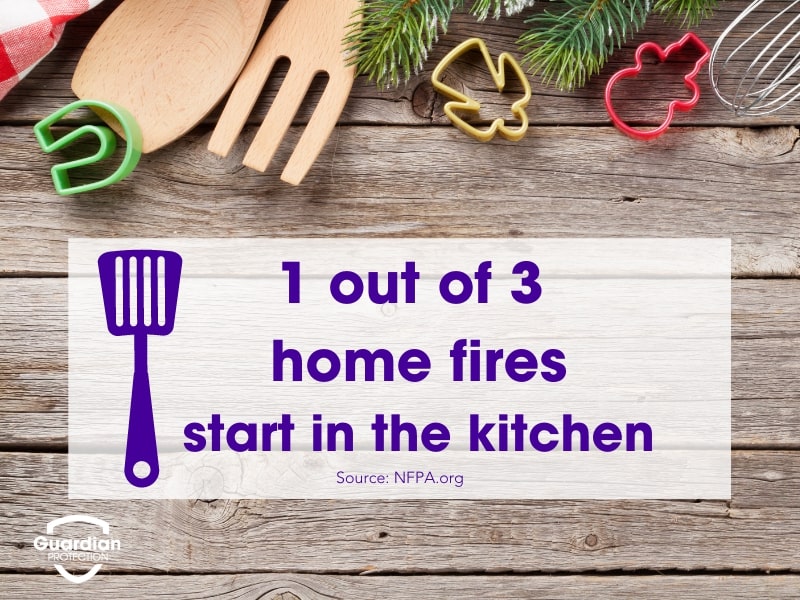 Ensure your smoke and CO detectors are working properly, and test them to confirm.

Never leave a stove or oven unattended.

Watch children carefully around hot appliances and open flames.

Use space heaters sparingly, and keep them away from curtains, furniture, and other fabric.
Ready to protect your Winter Wonderland?
We're ready to help. Give us a call at 1.800.PROTECT to talk to a Guardian Protection home security expert.