Back-to-school season can be a stressful time for parents and children as everyone adapts to new schedules and expectations. While you may be looking for a way to help simplify your life during the upcoming months, the tools to do so might already be in your house. Below are just a few examples of how your Guardian Protection smart home security system can increase visibility in every stage of your child's life.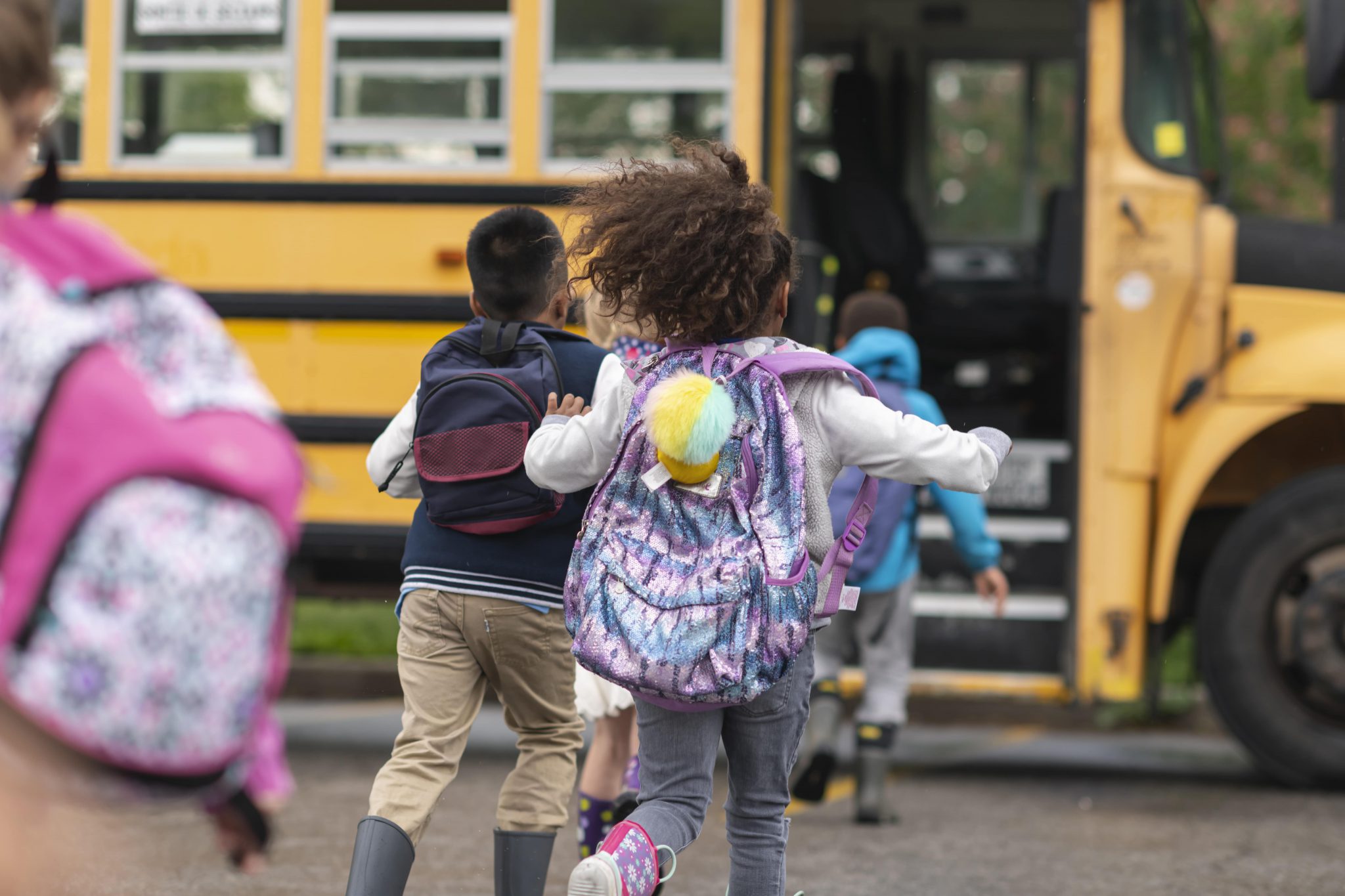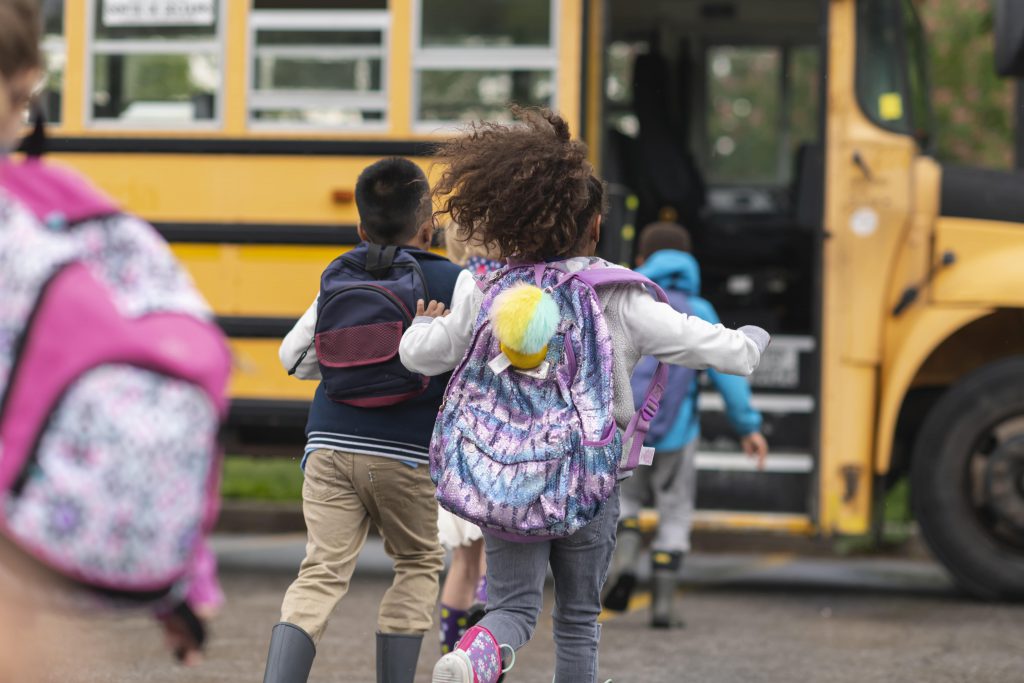 For Kids in Elementary School
Sending your kiddos off to their first years of school is stressful enough. While there are a million things to worry about from school supplies to after-school activities, there are many devices already in your system that can ease your mind a bit.
Keep an eye out with a Video Doorbell Pro.
If your work schedule doesn't align with your child's school schedule, there's no need to stress! With helpful devices, you can take some of the worry away about leaving your child at home for a few hours while you finish up your workday.
Your Video Doorbell Pro, for example, is an excellent tool to keep an eye on the front of your house and monitor the people coming and going through the front door. With this device, you will be to access a live video feed of your front porch at any time so that you're able to see when your child is arriving home. This live feed can be accessed regardless of where you are in the world so you are always able to check in.
Not only will it let you breathe easier knowing your child came home safe and sound, but it can also be a tool for them to see or speak to anyone on your front porch without having to open the door when you're not there.
The Video Doorbell Pro can also grant you a view of your little one going off to the first day of their new grade so you can keep the memory of this milestone!
Smart arm during early starts.
If you're planning to get up even earlier to drop your child off at school, you might feel like the start of your day is even more challenging than in the last few months. Fortunately, you won't have to worry about arming your home and locking up before the sun rises when you can set up smart arming.
Smart arming allows for the automatic arming and disarming of your home security system so that you never have to worry about forgetting to set your system again. With just a few taps in your Guardian Protection app, you can make this part of your morning routine a thing of the past!
Get a custom code for your kiddo.
Kids lose things. This isn't a secret, but one thing you don't want them to misplace is the housekeys, especially if you're worried about them safely getting inside when you're not home to let them in. Your smart lock is a great solution to this stressor.
Using your Guardian Protection app, you can create custom codes that are easy to remember so that your child is able to let themselves inside without having to keep track of a key. Not only does setting a code make things simpler, but you can also set up notifications for to be alerted when these custom codes are used to unlock your smart lock. Therefore, you can always be notified when your child returns home after a day of school when they use their unique code.
For New Drivers
Watching your child become a new driver is scary enough. Your Guardian security system can help take some of the edges off this huge milestone so that you can focus less on some of the worrisome what-ifs.
Never go without closing the garage door.
There is a ton of information your new driver is trying to remember as they get the hang of being behind the wheel. Take remembering to close the garage door off their plate. With your Guardian app, you can remotely check on the status of your smart garage door opener from wherever you are. Your new driver won't ever have to wonder whether they left the garage door open when they can close it with just a few taps on their smartphone!
Use tripwires to tell you when your new driver is home.
Want to keep an eye on when your new driver gets home safely? Set up a tripwire feature using your outdoor camera to be notified when they get back from their drive.
The tripwire feature allows you to be notified when the digital perimeter you've set is passed over. This feature also allows you to create automatic adjustments throughout your smart system so that your home is prepped to welcome home your new driver.
For College Students
Sending your child off to college can be a particularly emotional time. Here are some ways your Guardian devices can make this big transition a little smoother.
Rely on the Pro for package deliveries.
Your Video Doorbell Pro is useful across all stages of life, and when you're looking for big, important college packages, this device can become your best friend. While your college student is busy ordering furniture, expensive textbooks, and other school supplies, make sure you utilize your video doorbell to keep an eye out for these deliveries.
Use your indoor cameras can help them check in.
Facetime isn't the only tool that can be used to keep you and your college student in touch while they're gone. Using the Guardian app, they can check on what's going on in your house by checking in on your indoor camera's feed. If they're feeling homesick or want to check on their pets, your Guardian indoor camera can provide the perfect window into your home while they're away.
Remotely arm your system and make adjustments while you're away.
Let's say you're helping your college student move in and expect to be away for a few days. Your Guardian Protection app is the perfect tool to adjust your smart home security system to ensure that everything is in order while you're gone.
For example, smart plugs can give your house that lived-in look by adjusting the lights while you're gone. Other devices like your smart lock and smart garage door opener can be checked on and adjusted remotely for peace of mind as well. You can also arm your system if you forgot to make this adjustment before you left. Your smart devices are excellent tools to make sure your home is protected while you move your college student into their new place.
We Got the Safety, You Take Care of the School!
There are countless ways to use your Guardian Protection smart home security system to make the school season a little less stressful. Utilizing your Guardian devices and the features they have to offer can allow you to concentrate on helping your child succeed this school year.
Save a friend some back-to-school stress! Refer them to Guardian and receive a FREE* month of monitoring.
Learn More!