Smart garage door opener with geofencing
Never forget to close your garage door again.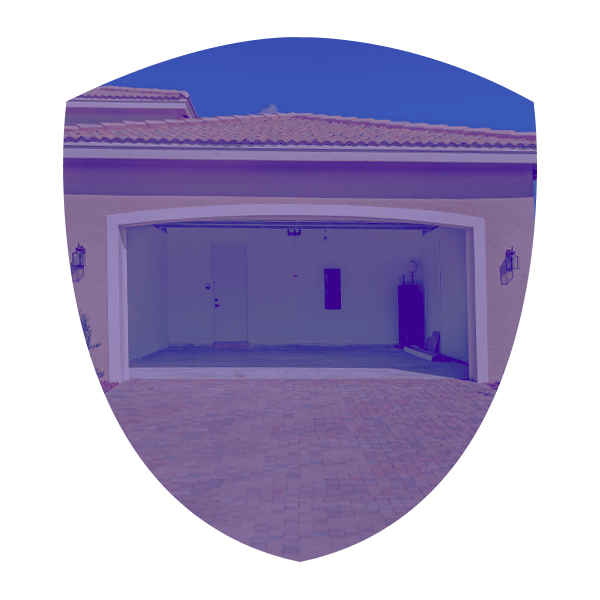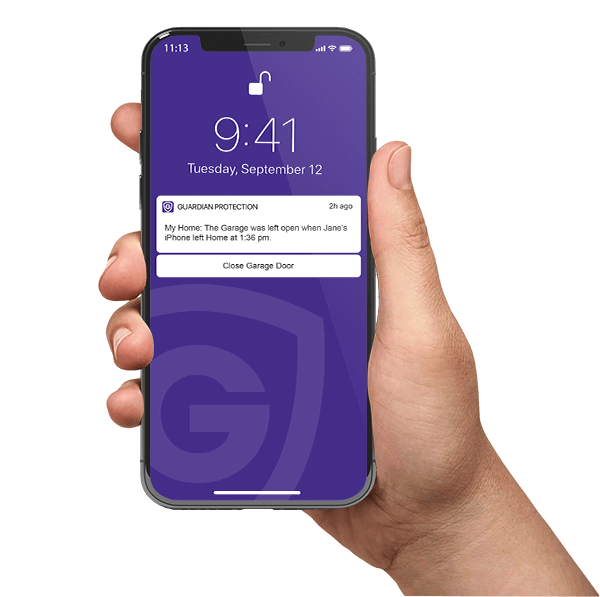 Custom alerts for your smart garage opener
Get reminders when your garage door is open for a determined amount of time.
Additional Benefits
Beeping alerts
When opening or closing your garage door, a beeping sound will alert anyone nearby.
Door status
Always know whether your door is open or closed.
Easy deliveries
Allows you to open your garage door for important packages, and then quickly close it afterwards.
Motion activated light
You won't be in the dark when you pull into your garage.
Frequently asked questions
Yes. In order to utilize our smart garage door control features, you must have a previously installed opener.
To learn how to open and close your garage door using the Guardian app, check out this quick instructional video:
To set up automation rules for you garage door, log into MyGuardianHome.com and follow these steps:
1. Click Automation in the left-hand side menu.
2. Click on Rules at the top in the purple banner.
3. Click the Add New Rule button in the upper right corner of the page.
4. Click Event-Triggered Rule.
5. Under "Automate My:" click on Garage Door.
6. Under When This Event Occurs, click on Arm/Disarm.
7. You'll get a new selection that says "Panel is" with a dropdown

Select Disarmed to have the Garage Door open when the system is disarmed.

Select Armed Stay or Armed Away to have the Garage Door close when your system is armed.

8. Under Select Devices, choose which garage door to automate.
9. Under During These Time Frames, choose whether you want the automation rule run at all times or only during selected days and times.
10. Click SAVE.
The garage controller is connected to your home's Wi-Fi, allowing them to communicate.
Controller – 5.0" H x 6.94" W x 1.38" D Tilt sensor – 1.69" H x 0.88" W x 1.19" D
Packages for every lifestyle
Whether you're single, a parent, or a pet parent, we have a security package that fits your life.
We're ready to help. No cost, no hassle. Just expert advice for your home or business.