Obsessed with the Guardian app? Have an iPhone?
Guardian customers who use MyGuardianHome.com can use Apple's voice assistant, Siri, to control their smart home security system! By setting up your own voice "shortcuts" you'll be able to easily and conveniently allow your home to respond to your needs.
This feature is available on Apple devices with iOS12 or later, including iPhone, iPad, HomePod, Apple Watch, and your Car Play-enabled vehicle dashboard.
How To Set Up Siri Shortcuts
To enable this feature, select the hamburger button on your Guardian App home screen, and then choose App Settings.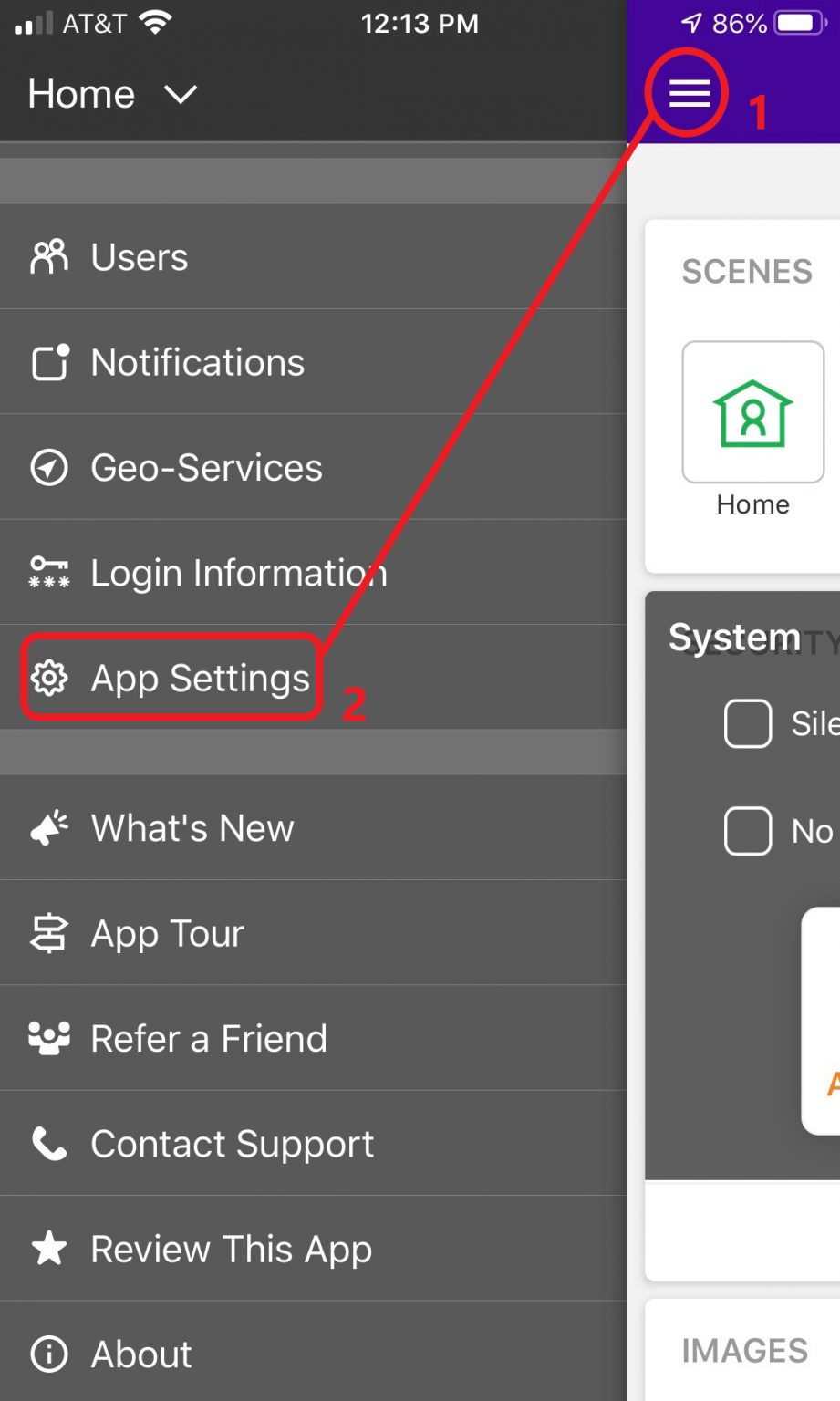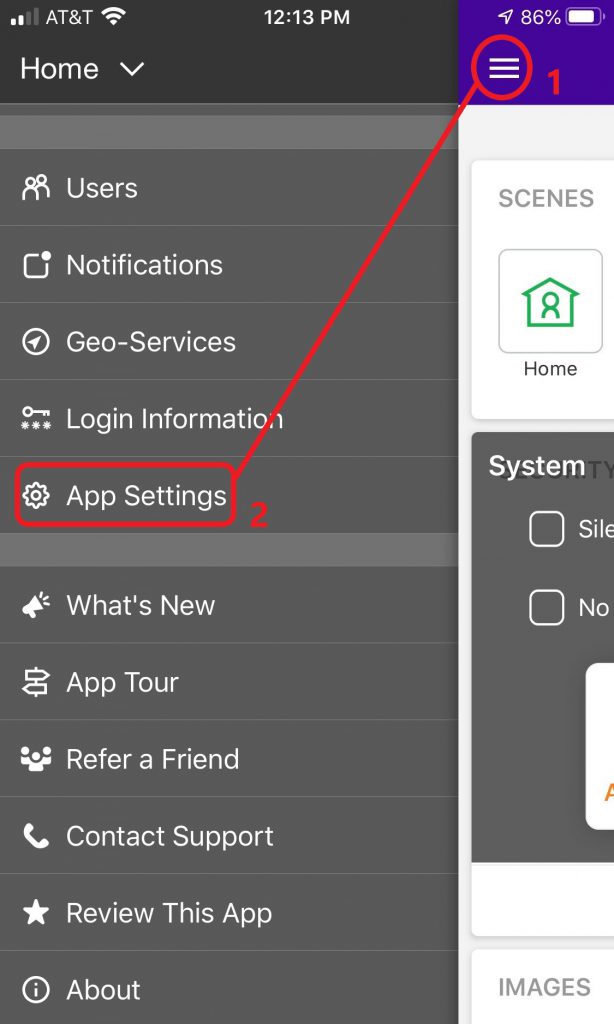 Then choose "Siri Shortcuts."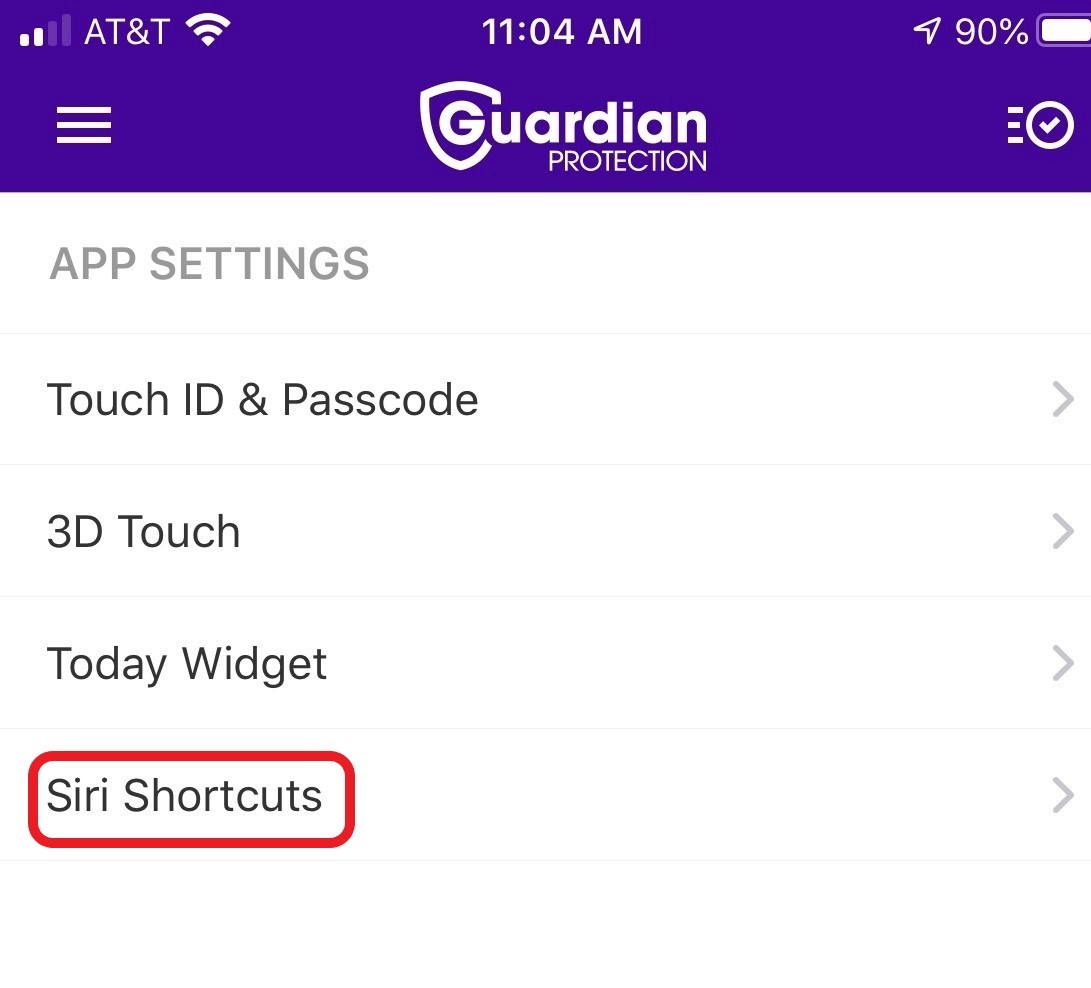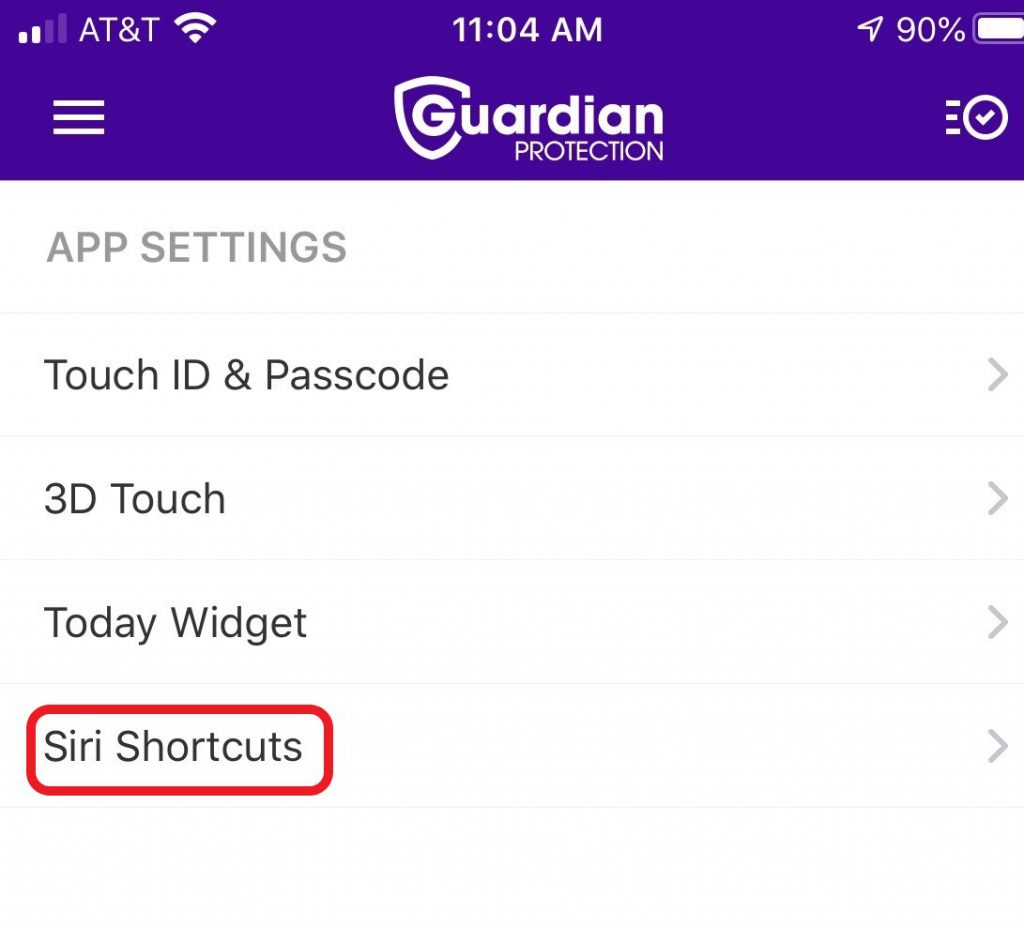 Next, you'll be prompted to set up the shortcuts you want to use.
Create Siri shortcuts to quickly perform actions you use all the time, like arming and disarming your system. You can even use Siri to activate Scenes like Home, Sleep, and Wake Up.
Enable and control all of these separately by choosing the "plus" sign beside each feature. You can even add code words for your chosen actions or scenes.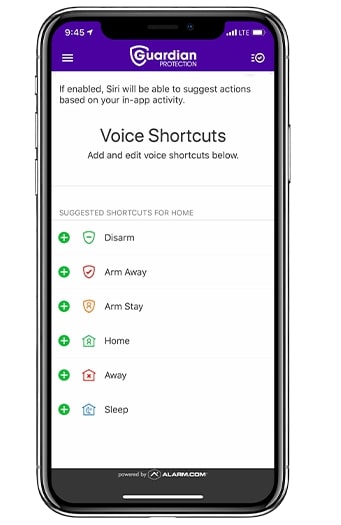 Shortcuts Make Your System Even Smarter
Once you set up shortcuts, you can control your system just by talking to Siri.
You can say things like: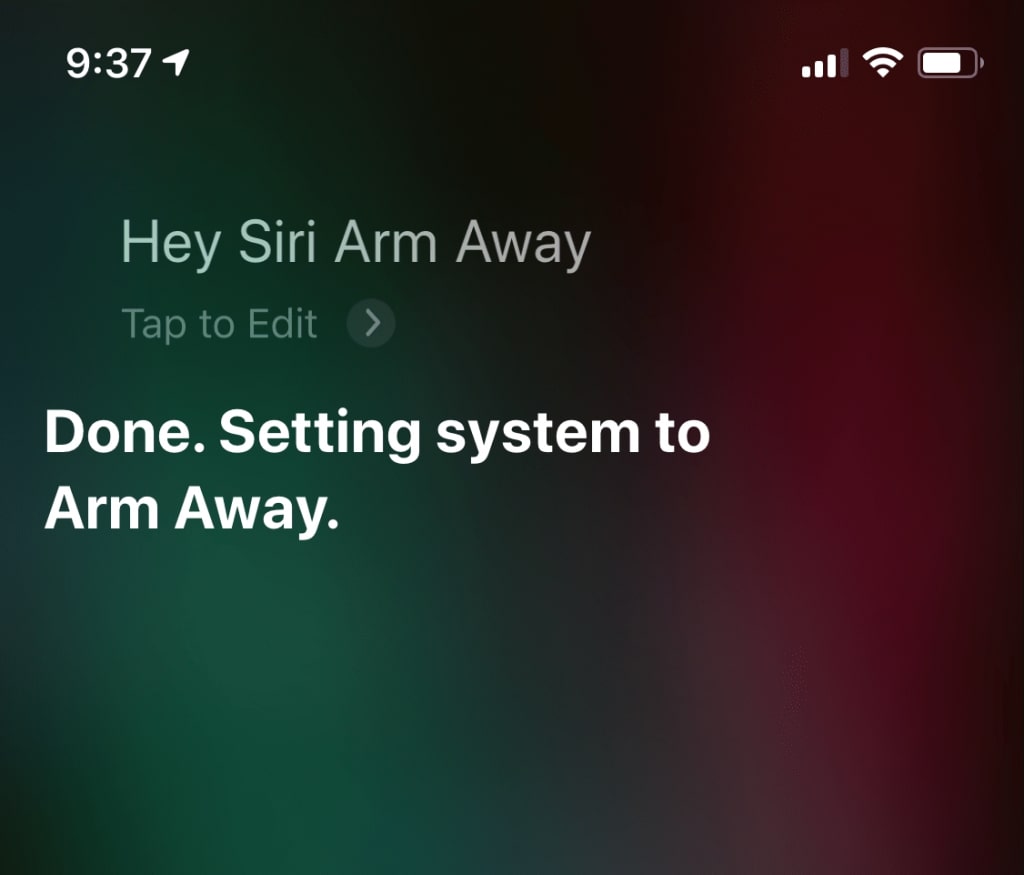 Hey Siri, Disarm.
Siri, Wake Up.
Hey Siri, Run Sleep Scene.
Siri, Baby's Nap Time.
Keep in mind: As a security precaution, your phone must be unlocked to use Siri to disarm your system or run scenes. This helps confirm it's really you requesting access to your system.
Add Apple Shortcuts for even more brainpower
Ready for some next-level multitasking?
Apple's Shortcuts app lets you create shortcuts that combine Guardian actions with other app commands. Here's how this could work:
Let's say you want to weave your Guardian "Sleep" Scene with a "Good Night" Siri shortcut. In addition to turning off the lights and arming your security alarm system, your custom shortcut could set your iPhone's morning alarm and turn on "Do Not Disturb" mode.
You can also use Shortcuts to quickly pull up a live video stream from your video cameras using a phrase of your choosing. Have a camera monitoring the baby's room? Just say "Hey Siri, show me the nursery," and a live video stream window appears on your smartphone.
To do this, you'll need to toggle the "Share Activity with Siri" button on. You'll see some warnings to help you understand what this means for your information.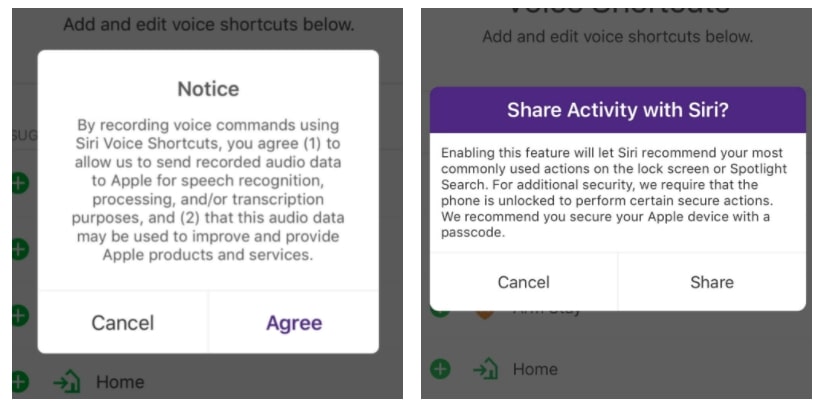 Android User?
If you're more #TeamAlexa than #TeamSiri, learn how to control your Guardian system with Alexa here.