Burglars want to get in and out of your home as quickly as possible without being seen. Does your home have weak spots or characteristics making it susceptible to break-ins? What steps are you taking to address them?
Read on to learn about vulnerable spots around your house and how your Guardian Protection home security system can help protect against these home invaders.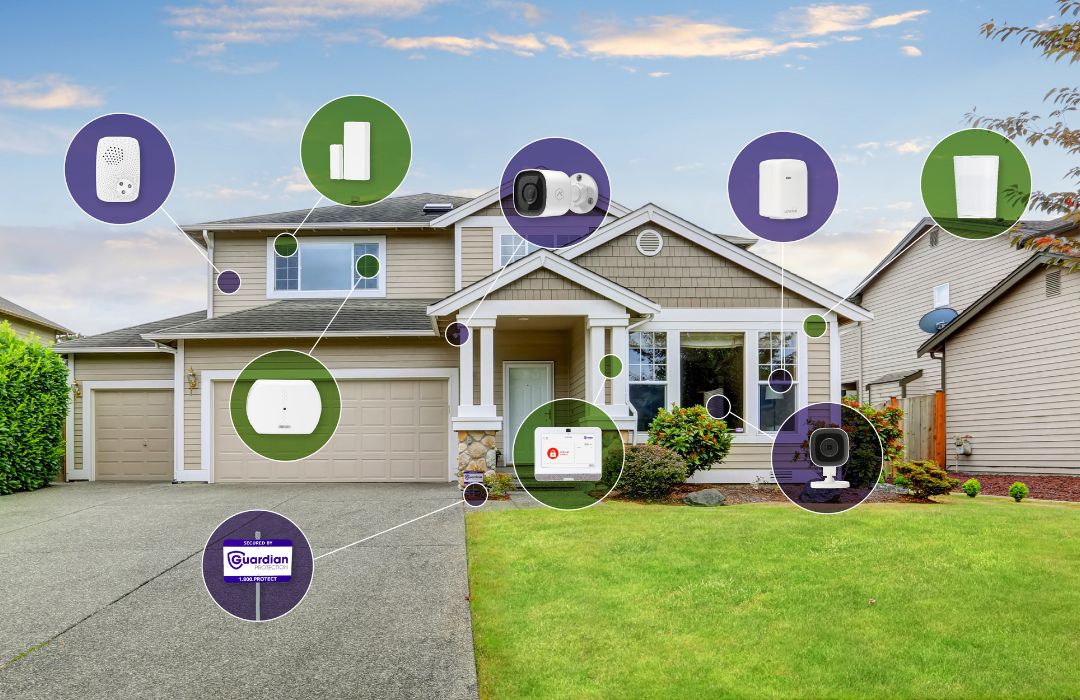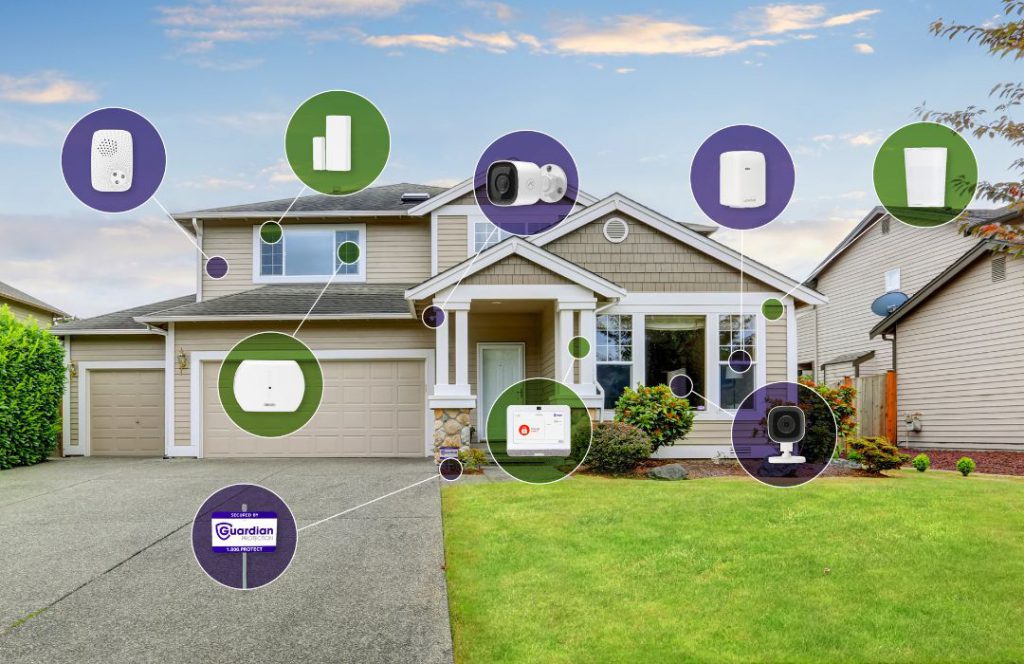 When it comes to home burglary, there are many indicators that burglars look for as they scout out potential targets. But across the board, one general theme rises to the top: When burglars plan a break-in, they don't just pick a fancy neighborhood and stop there. It's sneakier (and scarier) than that.
Fortunately, you're already armed to protect your home with a Guardian Protection home security system. Here's how to optimize your system and devices to provide the best level of security against potential burglaries.
Burglars Scope Out the Home's Exterior for Weaknesses
A professionally monitored home security system is always the smartest choice to help guard your home. Burglars actively look for signs of security systems when seeking houses to target. In fact, a study revealed that 60% would change their minds if they saw an alarm system in place.
Prominently displaying your Guardian yard sign and window stickers can be an easy way to tip off potential burglars that your home is protected by a security system. Your Guardian yard sign and window stickers can be some of the easiest and most obvious tools when it comes to preventing a home burglary.
Devices like Guardian's outdoor cameras can give you an added layer of protection before the burglar has even attempted to break in. Armed with our perimeter guard feature, your camera uses video analytics to detect a person and then uses LED lights and beeps to alert them of its presence. You can then also use the camera's tripwire feature to be notified whenever video analytics has identified someone passing over the virtual border you've set.
Burglars Enter Through the Front Door
This is the number-one spot to arm for good reason. We consider it the sneakiest tactic of all because it sounds unbelievable: The most common way burglars break in is through the front door.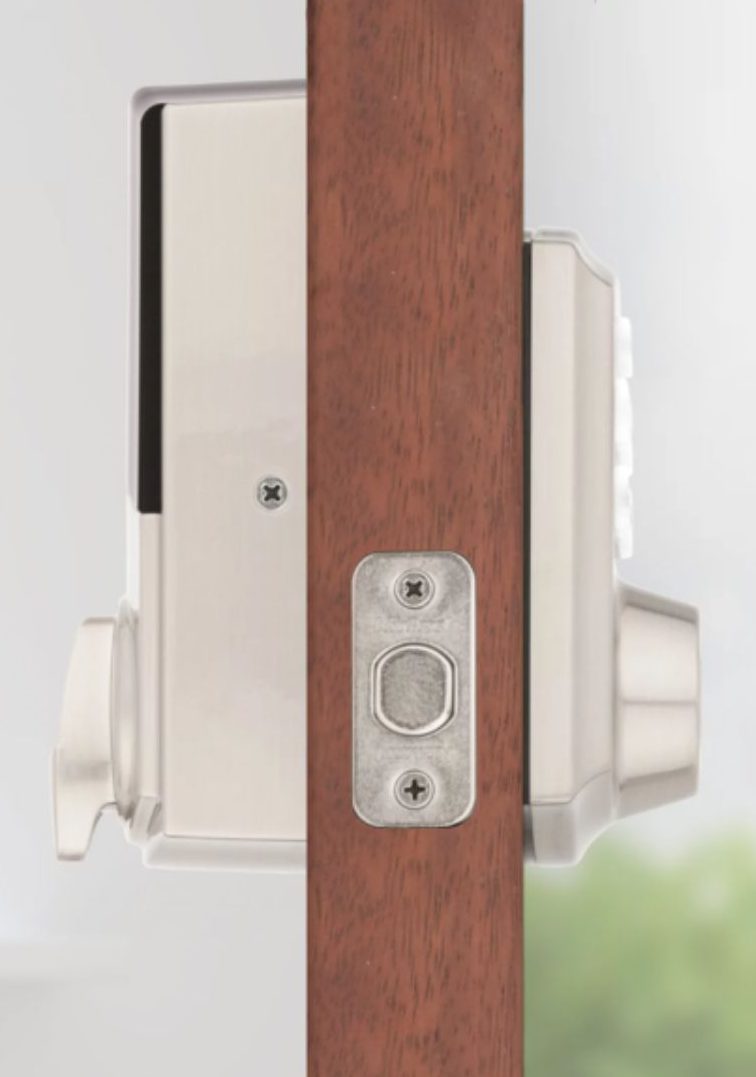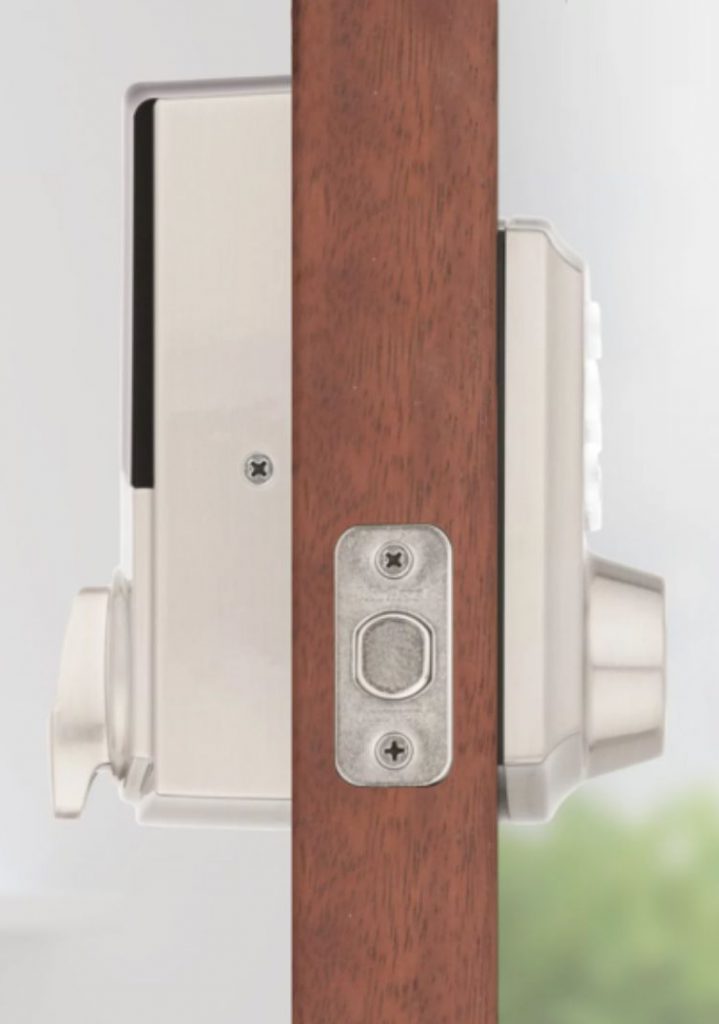 Using your smart lock is a great way to manage your front door's access. Your smart lock allows you to remotely check and manage your lock's status so that you never have to worry about leaving your house vulnerable again. You can set up a rule or a scene to ensure that your door is automatically locked once a set event is triggered. These smart locks can give you peace of mind by allowing you to set up automatic locking schedules or manually manage your smart lock from wherever you are in the world.
Your video doorbell can also be a useful tool when looking to protect your front door. A video doorbell camera lets you remotely answer the door and check on who is standing on your front porch. For instance, video analytics allow you to be notified when a person has approached your front porch. Then, if you don't feel safe, the two-way audio feature lets you communicate with whoever is on the other side of your front door or warn off potential intruders.
Perhaps the easiest way to monitor your front door is to use door and window contacts. With your Guardian home security system, you should already have a door contact on your front door. When a Guardian system is armed and the monitored door is opened, the sensor will be activated, and an intrusion signal will be sent to our 24-hour monitoring center.
Burglars Break In Through the Windows
Your windows are, well, the windows to your home.
In addition to door and window contacts, glass break sensors help protect your house from a home burglary. Guardian's wireless glass break sensors can "hear" the sound frequency created by breaking glass from up to 20 feet away. This immediately alerts Guardian's monitoring center, which will then contact you and dispatch the appropriate authorities if needed.
Some window-based air conditioners can make your home easier to enter. Many people simply install these units in an open window and let gravity do the rest. This common oversight can attract a burglar's attention and allow them to gain entry.
If you have a window air conditioner unit in your home — especially one on the first floor — take extra measures to secure it. Here are a few tips from a police department that encountered this problem in their township:
Install an air conditioner bracket to the outside of the unit. The bracket not only supports the air conditioner but attaches to the bottom of the unit and the house, making it harder to move the air conditioner.
Add a sliding window lock to each side of the window frame. The locks are either bolted or screwed in, depending on the type. They prevent burglars from sliding the window up and down. Attach the lock to the frame just above the window. Tighten it securely.
Measure the length from the side of the unit to the wall and then attach steel corner braces to each side of the air conditioner. Connect the other end to a secure section of the wall. Use screws or bolts to secure the brackets in place. This prevents thieves from pushing the air conditioner in or pulling it out.
A good security solution for a window air conditioning unit is to create what we call a "vented window." Guardian can install a monitored device that allows your window to remain armed even while it's open.
If your windows are on the second floor, be aware of anything climbable nearby, such as thick tree branches, a shed, or a ladder left outside.
Burglars Look For Alternative First-Floor Entry Points
Front doors and windows are not the only opportunities burglars see when scoping out homes. They also look for alternative entrances, mostly focusing on the first floor. For this reason, having your indoor cameras trained on various entry points throughout your first floor is a great way to keep an eye on these vulnerable areas at all times. These cameras have alarm-activated recording capabilities and a two-way audio feature so that you can immediately get to the bottom of any triggered alarms.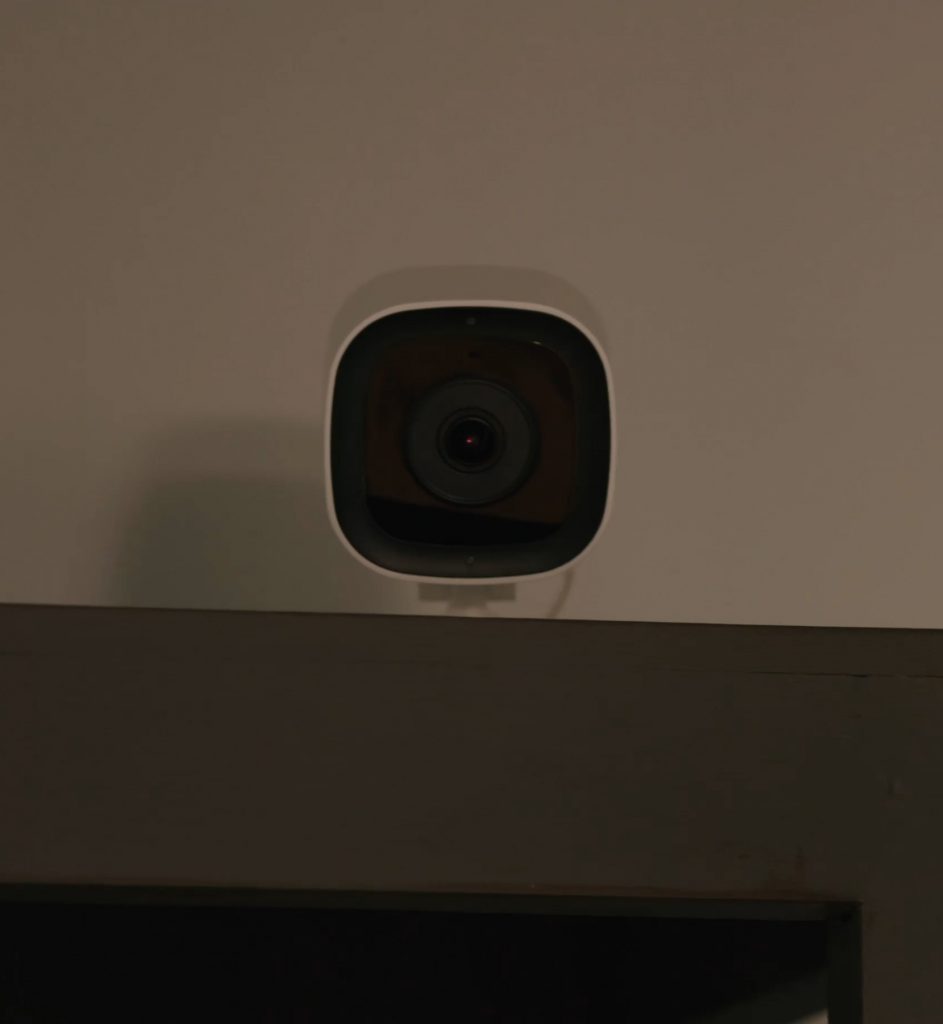 Garage doors are another way that burglars might try to gain entry. Specifically, if you leave your garage door open by accident, home invaders may take advantage of this mistake. To avoid this, you can use your smart garage door opener can ensure that you never leave your garage door vulnerable again. You can not only check to make sure that your garage door is closed, but it also allows you to open or close it remotely when needed.
Burglars Watch the Home and Use Sneaky Tactics
You know that newspaper you stopped ordering years ago but is still being dropped off at your house? Get it off your lawn.
A quiet, unoccupied home is way more attractive to burglars than one that is clearly active, so burglars may tag your door with flyers or other stickers to test how quickly you clear them away. Your video doorbell is the perfect device for monitoring your front porch to make sure that mail and packages don't stack up.
When you're away but want to dissuade burglars from thinking that they have an opening, consider using smart plugs to remotely turn on lights around your home. You can also create a schedule to automatically turn your lights off and on while you're gone. This will give your home that lived-in look, and it helps trick burglars into assuming that your home is occupied even when you're not there.
Don't Let Your Home Be an Easy Target for Burglars
Living in a "nice" neighborhood generally makes people feel at ease, and statistically, some neighborhoods are certainly safer than others. But the way many burglars choose targets is more complicated than that.
With your home security devices, you can beat burglars at their own game and address any structural weaknesses or bad habits that can make your home an easy target.