The most obvious way to protect your home is to keep your doors locked, but with a smart lock, you can take advantage of many additional features as well. These devices are particularly important, especially when considering that 34% of burglars enter homes using the front door.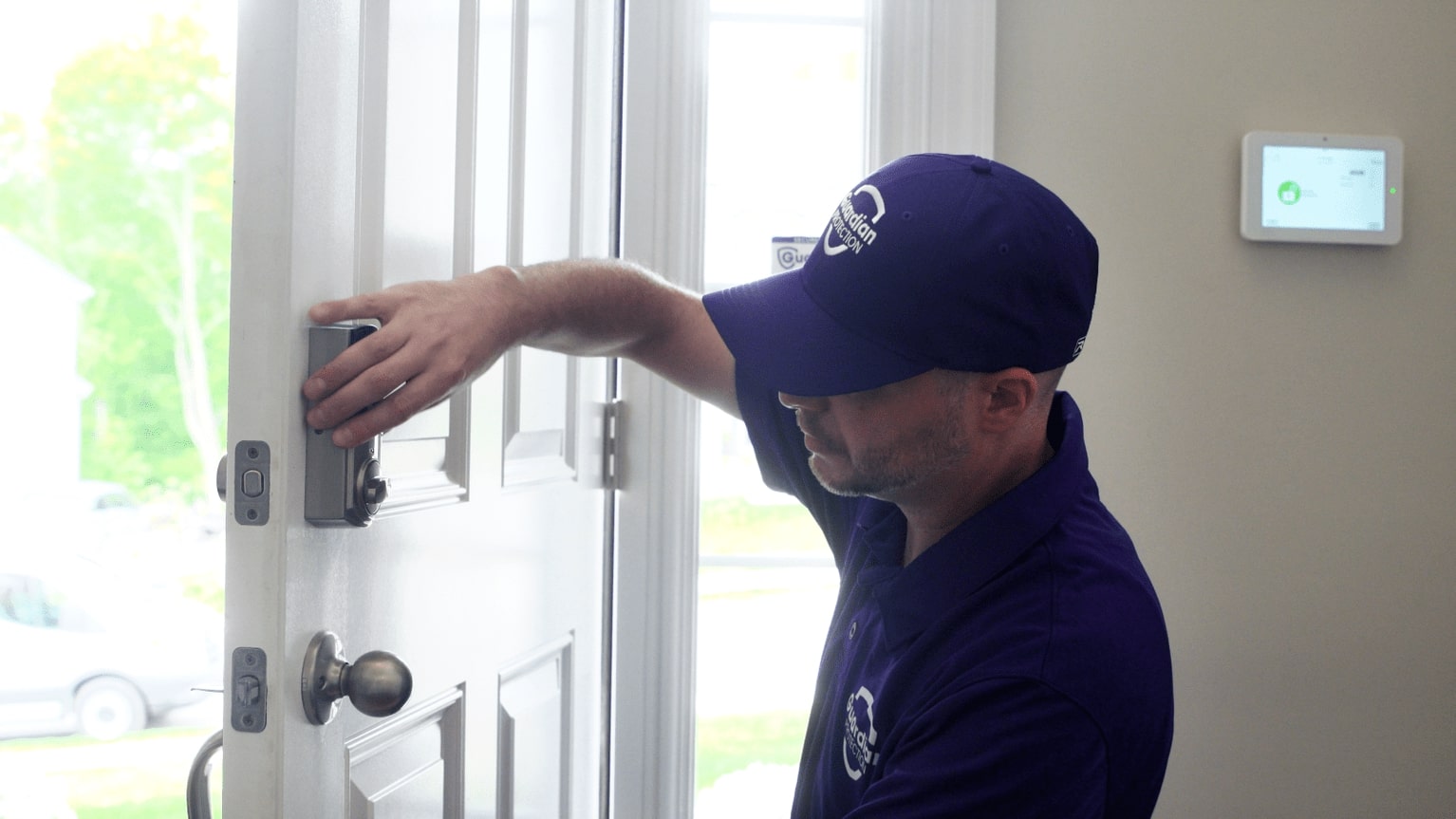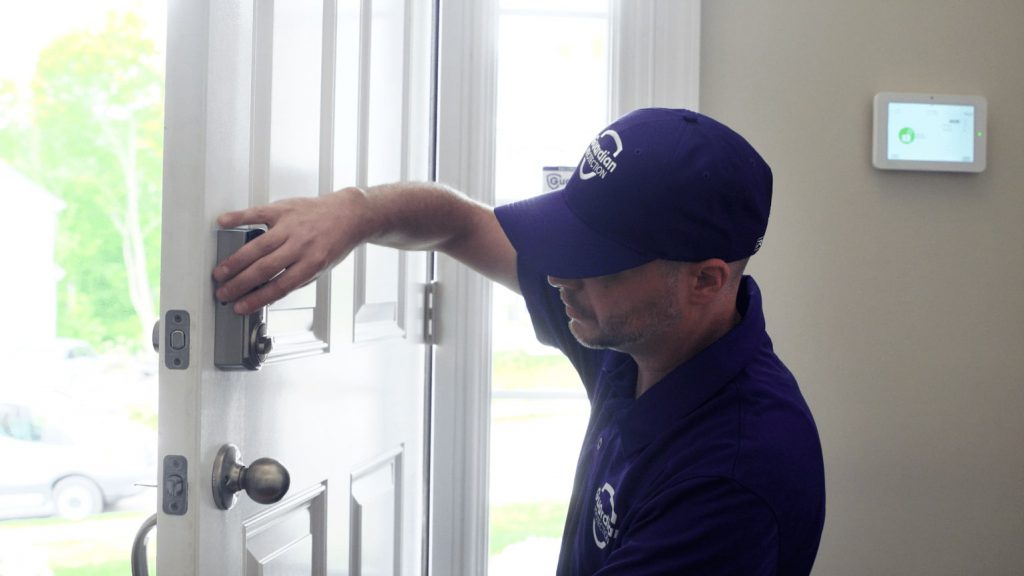 A smart lock goes beyond being the average gatekeeper of your front door. The examples listed below are just a few ways that you can get the most out of this home security device.
Keyless Entry
The need for your standard house key is a thing of the past when you have a smart lock. You'll never have to worry about forgetting your keys again! A smart lock allows you to enter your home with either a set code or by deactivating the lock in your Guardian Protection app. For example, if your children come home from school before you return from work, you won't have to worry about them keeping track of or losing their keys. This feature is also useful for when you're briefly leaving for a run or to walk the dog around the neighborhood and don't want to worry about bringing your keys along. Keyless entry can simplify your life by eliminating one more thing you have to keep track of.
Unique Entry Codes
Unique entry codes are an excellent way to limit and monitor who is coming into your home. Through your Guardian app, you can set up special, temporary access codes for multiple different people. For instance, your dog walker could have a unique entry code that they use to pick up your dog that will expire after they've left. Specialized codes also give you oversight of who is entering your house. If you want to check who has entered your home, you can see the code that was used to open the door in your Guardian app.
Alternatively, you can assign permanent personalized codes to people who come and go frequently. For example, you can give your child a unique, easy-to-remember code that they can use when they come home from school. Not only can this help you keep an eye on who is coming into your house, but you can feel reassured that loved ones have returned home safely.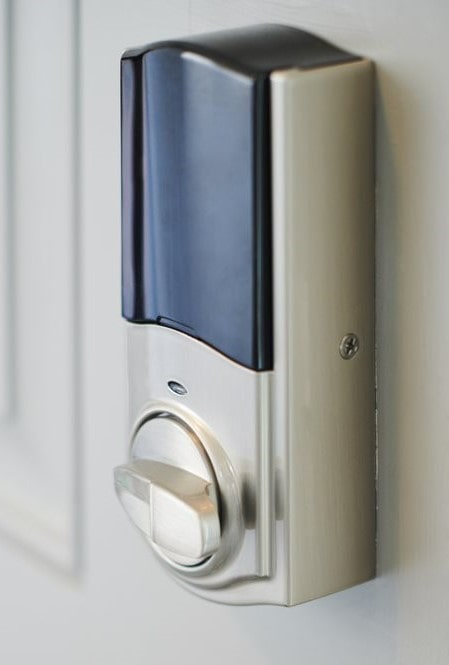 Optimize With Smart Home Automation Features
Our smart locks can also be optimized by features like Places, Rules, and Scenes. These features allow you to optimize your smart lock and use it effortlessly along with your other smart home security devices.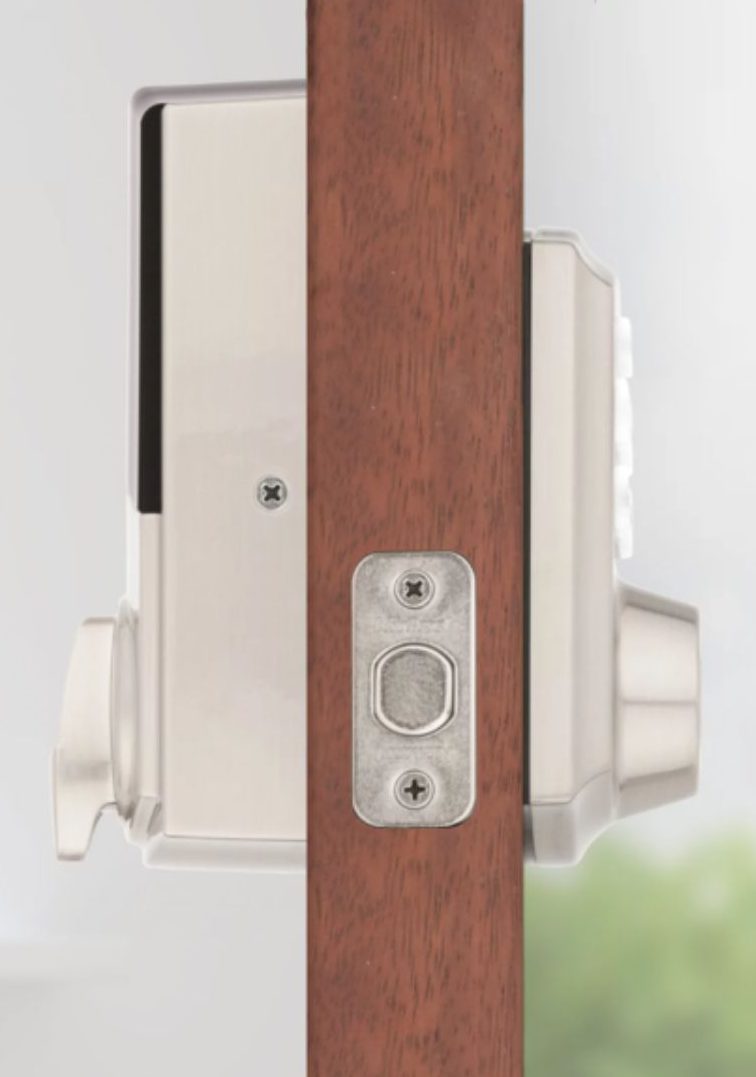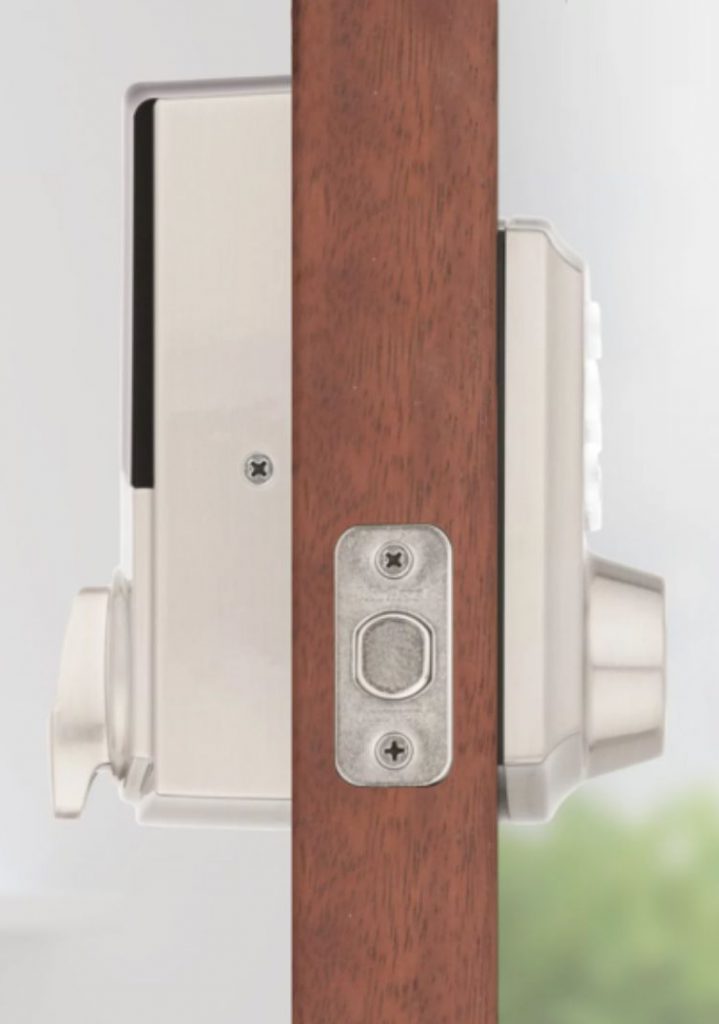 Places
When you use the Places feature, your mobile device is notified if your door has been left unlocked after you've left the house. With Places, you can set a one-mile radius around your home, and once you have passed over this established boundary, your phone will be alerted if your door is still unlocked. You'll never have to wonder if you've left your door unlocked again with this feature!
Rules
By setting up a Rule, you can lock and/or unlock your smart lock after certain events are triggered. For instance, you can set a Rule in your Guardian app so that your front door unlocks whenever your security panel is disarmed.
Scenes
On the other hand, creating a Scene allows you to set off different actions that are executed from multiple devices after a single event has been triggered. With Scenes, you can have your front door automatically lock in the evening and your lights turn off when your panel is armed, for example.
Manage All Features from Your Phone
The best part about all of these features is that they can be managed from your Guardian app. Whether you are setting up the Places feature, creating a unique entry code, or merely locking or unlocking your door remotely, the Guardian app is the one-stop hub for all of these convenient features.
Smarter Than You Think
A smart lock may seem like a simple device on the surface, but there are many features and advantages that make it better than just your average front door lock. With this device, you can welcome security into your home while locking out stressors on your front porch.
Call us at
1.800.PROTECT
(1.800.776.8328) to learn more about adding a smart lock to your Guardian Protection smart home security system.