There's a special, anything's-possible quality around the day we dedicate to the patron saint of Ireland. Maybe it's the Shamrock Shakes, or the Kegs-and-Eggs invites popping up in our social feeds. Maybe it's because we never met a holiday we didn't want to go all out for, and Kelly green looks really good with Guardian purple.
OK, so maybe there are a lot of reasons to feel lucky this Saint Patrick's Day. But what's really putting a four-leaf clover in our hat are the awesome stories our customers send us about their experiences with Guardian Protection. And guess what: a bunch are giving shout-outs to the pros on our install team!
TBH, we know how lucky we are to have these experts on our squad, looking out for our customers and helping to keep them safe. But it's still pretty great to hear, and we're also lucky to have customers that take the time to tell us about it.
We want to spread the word of what a difference professionally installed smart security can make. Check out these stories our very own customers have told about Team Guardian.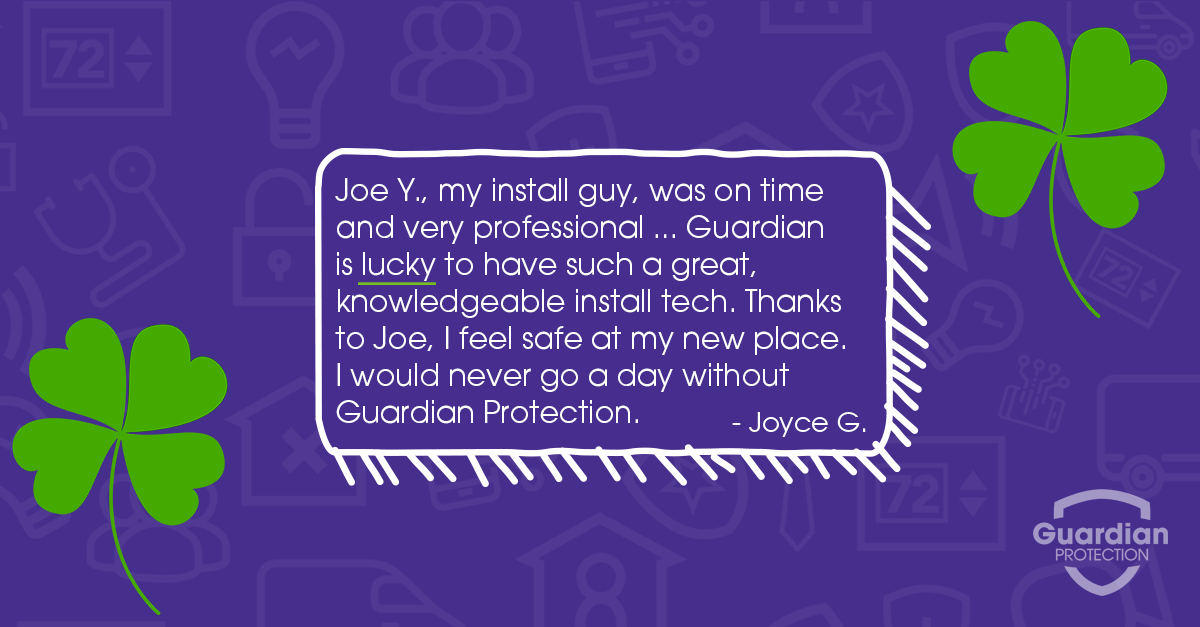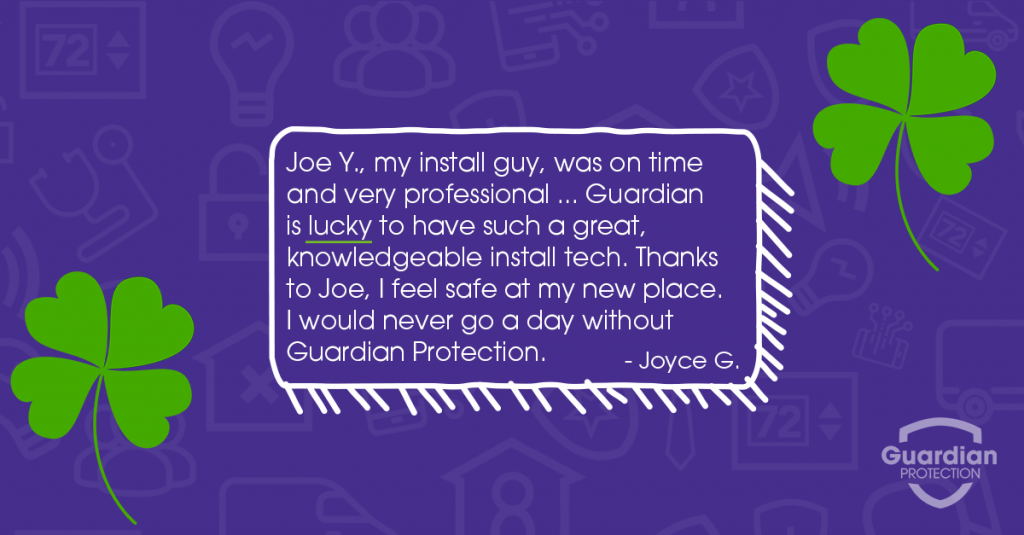 Hearing that Joyce feels safe means everything. And life is just better when it's safe.
Along with 24/7 professional monitoring and professional installation, the Guardian mobile app comes with every Guardian Protection security system! Your installer can help you download the app and show you how to use it.
Don't have the app yet? Download it for free for your Apple iOS or Google Android device.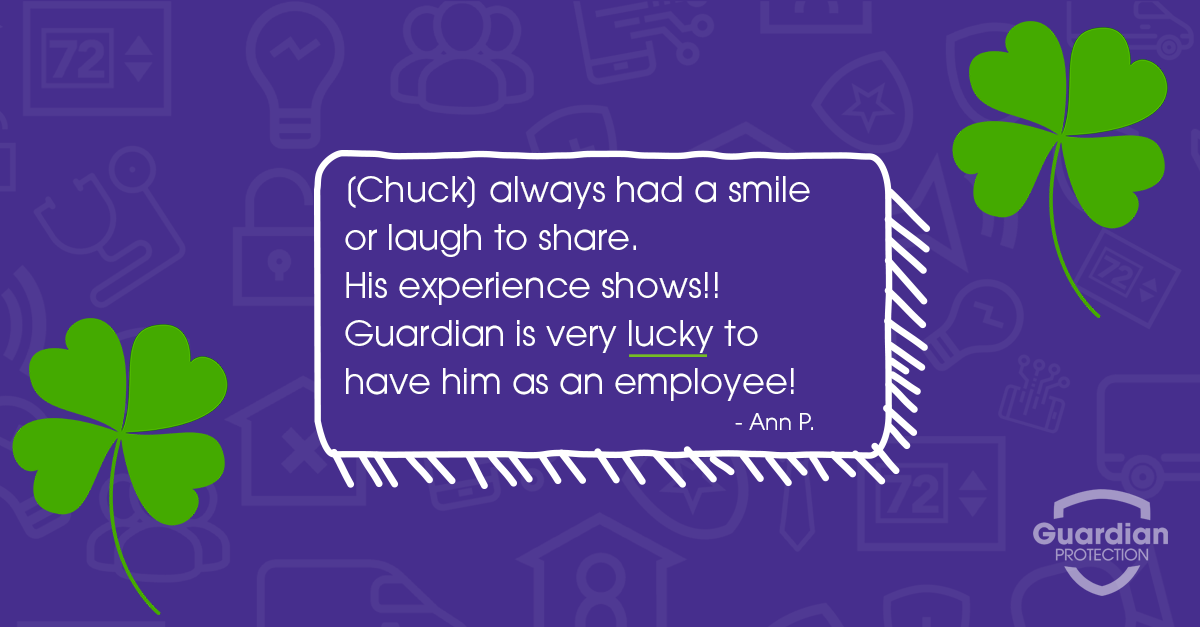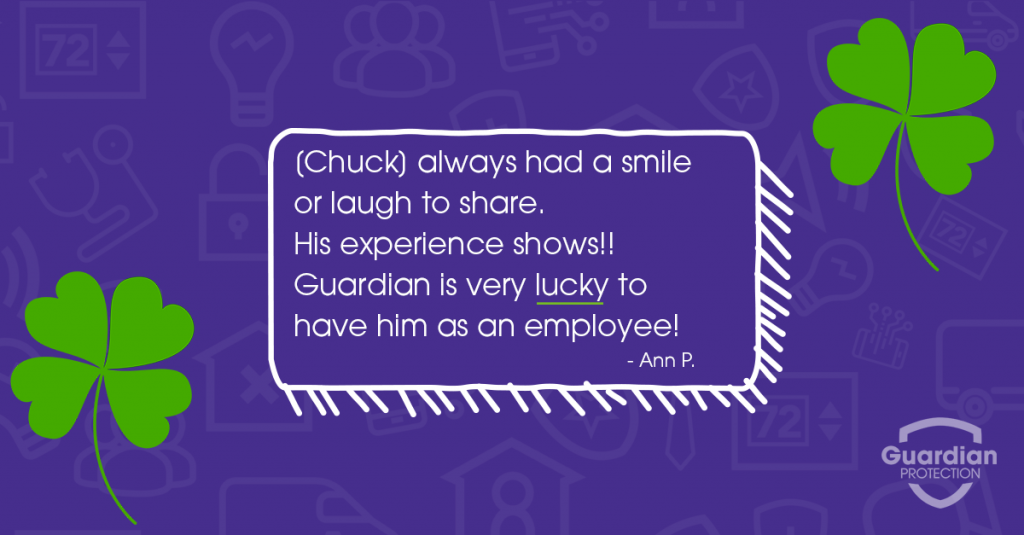 This feedback that makes us feel both lucky and proud: Guardian showed up, did the job right, and did it with a smile. That's part of the beauty of professional installation!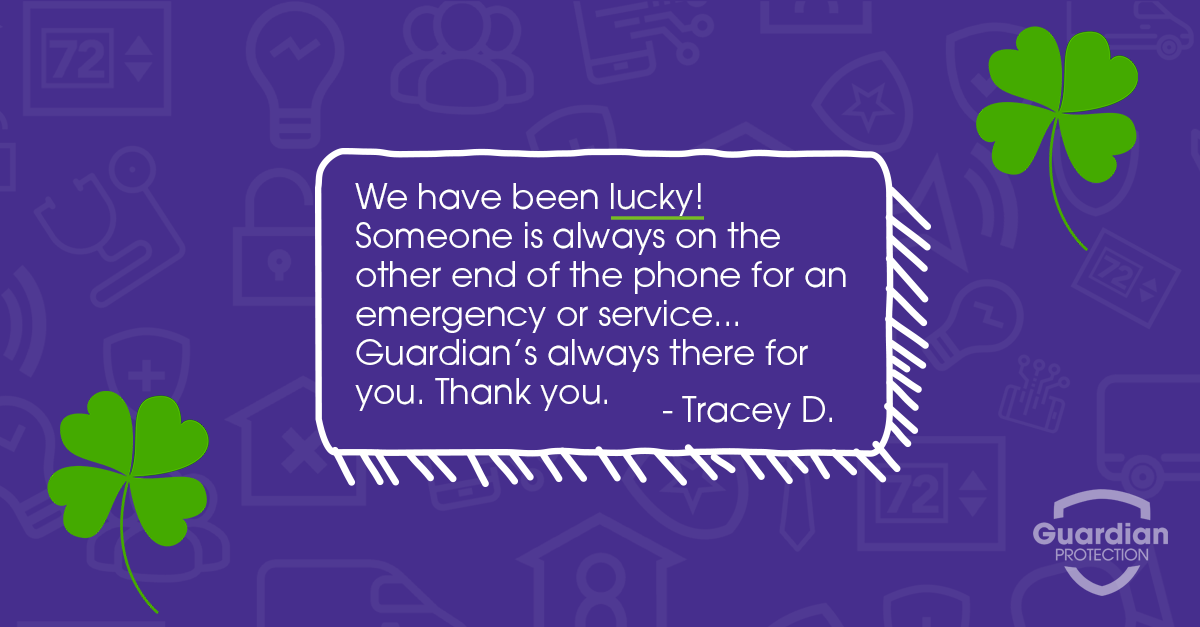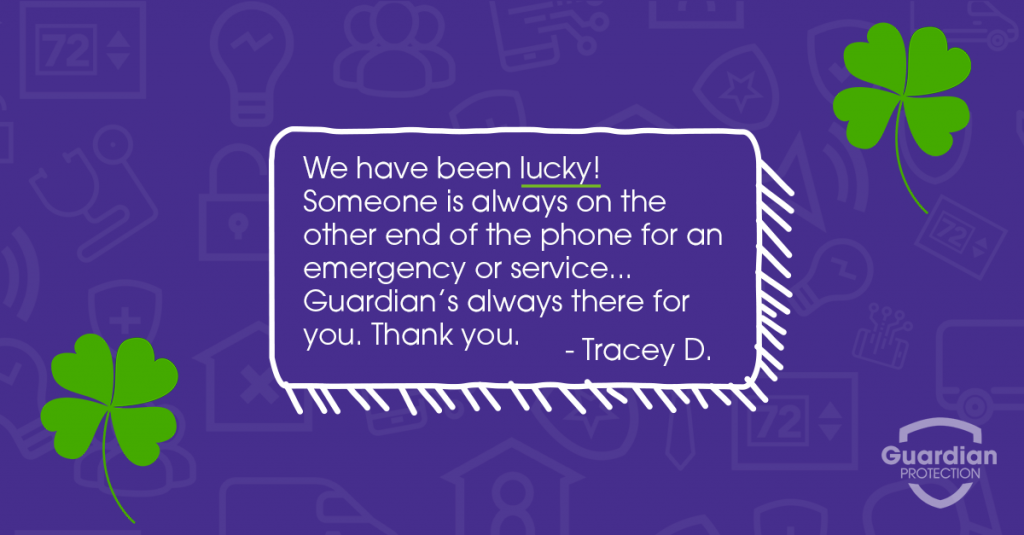 When it comes to protecting what matters most, only the best is good enough. And if you've been considering smart security for your home or business, you don't have to figure it out on your own. Guardian's security experts will walk with you every step of the way.
Learn more about why professional installation matters here, or call 1.800.PROTECT (1.800.776.8328) to schedule your free consultation.