It's no secret that Guardian Protection's smart home automation can make life effortless for homeowners. From smart door locks to smart plugs, there's a device to make almost everything around your home even simpler to use. But how can you optimize your devices to make your house smarter? And why should you consider adding home automation to your Guardian system? Continue reading to learn about all of the benefits of smart home automation!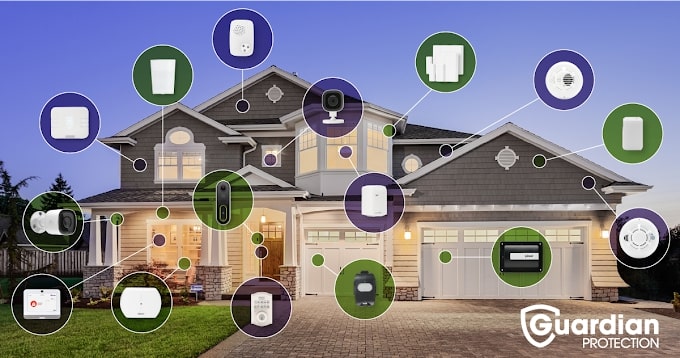 What is smart home automation?
Smart home automation uses internet-connected devices to monitor and control various aspects of your home, such as lights, thermostats, locks, and more. These devices are connected to each other and are accessible through one main point, like a smartphone or computer. Many people only scratch the surface of what these products can actually do, though.
We want to help you dig into the functionality that makes them truly smart. For example, smart home products have self-learning skills, allowing them to adapt to your routines and preferences. Therefore, a smart home can grow with you, allowing you to easily build upon it and expand as needed. Let's explore some genius ways you can use smart home technology to make everyday life safer and easier.
Are you interested in upgrading your Guardian security system to include smart home automation? Call to speak to one of our representatives at 1-800-PROTECT.
Automate Your Lighting
If you have a smart home and you haven't added smart plugs into the mix, you're missing out. Indoor and outdoor smart plugs work in tandem with many of our other products to optimize pluggable devices. With smart plugs, you can remotely control lights and anything else that plugs into the wall from your Guardian Protection app.
Smart plugs are perfect for rooms where lights are needed and often left on accidentally. If you suspect that you have left your lights on, simply check their status in your Guardian app and adjust accordingly!
Another way to manage your smart plugs is by setting up a Schedule for them to turn off and on automatically at certain times. For example, you can create a Schedule that guarantees that your lights will turn on when you come home at six in the evening. Rules are another feature that can automate your pluggable devices. With Rules, you can program your smart plugs to turn on and off when triggered by an event. Setting a Schedule or Rule makes it easy for you to control the functions of your home without lifting a finger. And of course, there are a number of ways to customize how and when these adjustments happen.
To add smart lighting to your security system, you will need a Z-Wave compatible light control module or a hardwired compatible wall switch, based on your needs or preferences.
Monitor Your House's Temperature
You've probably heard a lot about smart thermostats in recent years; they're everywhere, and for good reason. When synced with a smart home security system, they can do even more than regulate your house's temperature.
For instance, you can link your smart thermostat with your security system's monitored smoke detectors. In the event of a fire, the smoke detectors can send a signal to the thermostat, telling it to shut down the HVAC system.
Why is this important? Because while a smoke alarm is going off, your HVAC keeps running, cycling air around your house. So even if that fire was isolated to the basement, an active HVAC system would push smoke and toxic gasses upstairs through your vents. Keep in mind that most deaths related to fires are caused by smoke inhalation. When programmed correctly, a smart thermostat will shut that down and potentially buy you enough time to get out of your house safely.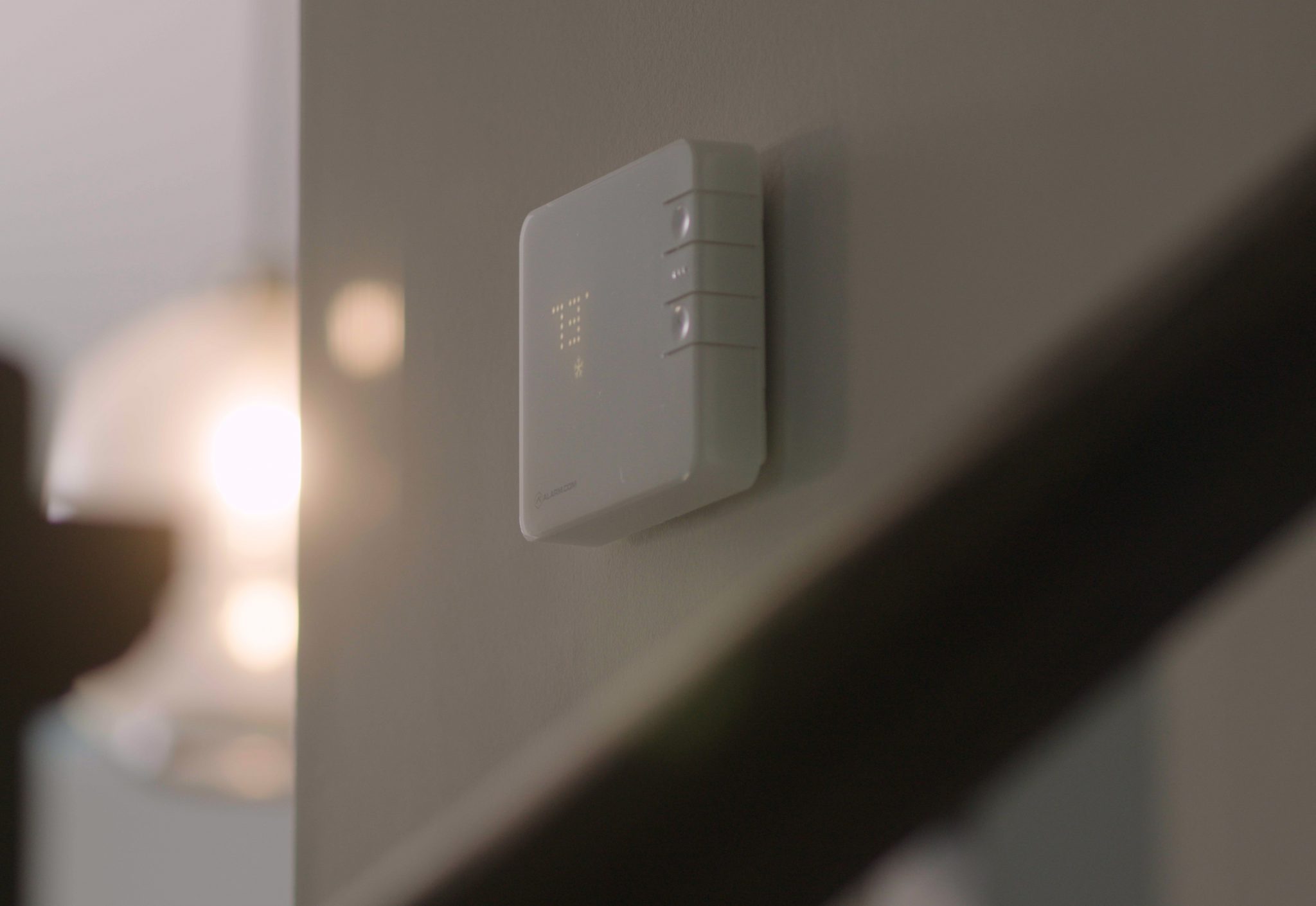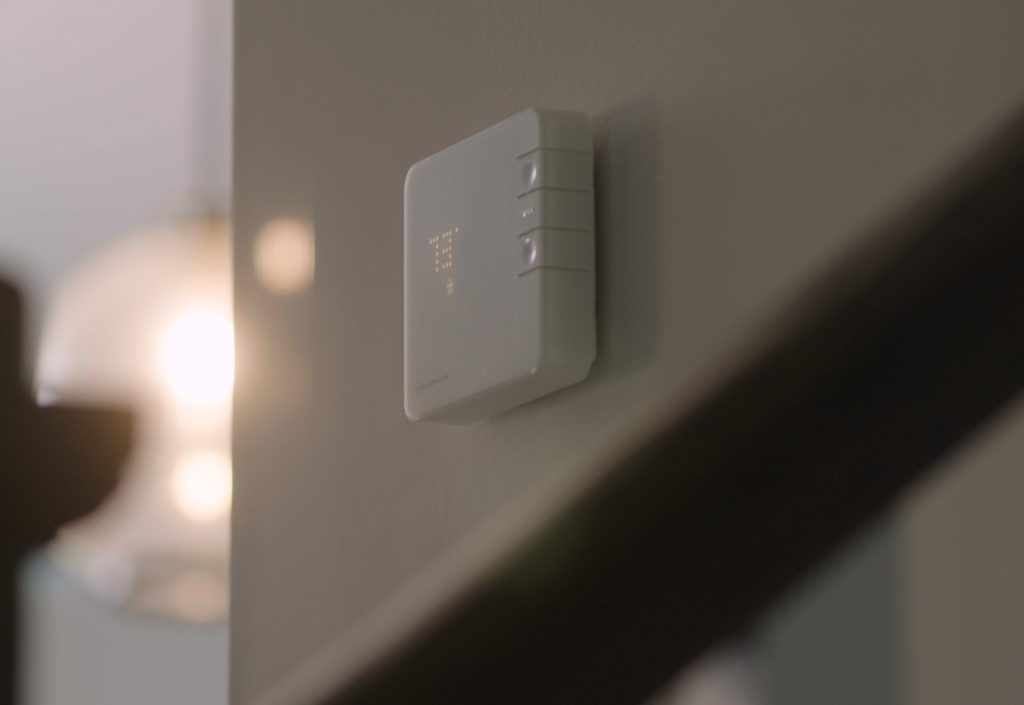 Not only are smart thermostats amazing tools for keeping your house safe, but they are also energy- and cost-efficient options that allow you to remotely adjust your home's temperature whenever necessary. This is an excellent way to ensure that you are never spending more than you need to.
Oversee Package Deliveries
We've all had that anxious feeling when we know an important package is getting dropped off while we're not home. When you have an integrated smart home, however, you have options! Most people already know that you can unlock the front door for a package remotely with a smart lock, but not everyone is comfortable with that. Your garage may feel a bit safer, and with a smart garage door control, that avenue is open. Using the Guardian app to manage your smart lock and garage door openers with your cameras to make everyday tasks like receiving packages even more painless.
Manage Access to Your Home
Gone are the days when you have to worry about whether or not you've locked up for the night. Check your Guardian Protection app whenever you're worried to see if your smart lock is locked. And if it's not, you can lock up with the tap of a button so you don't even have to leave your bed! You can also receive a mobile notification to remind you to lock the door.
Your Guardian app even allows you to create temporary passcodes to allow short-term access. If someone is dropping by to walk your dog, for example, you can grant them temporary access to your home. With this feature, you'll never have to worry about providing a key or leaving the door unlocked all day.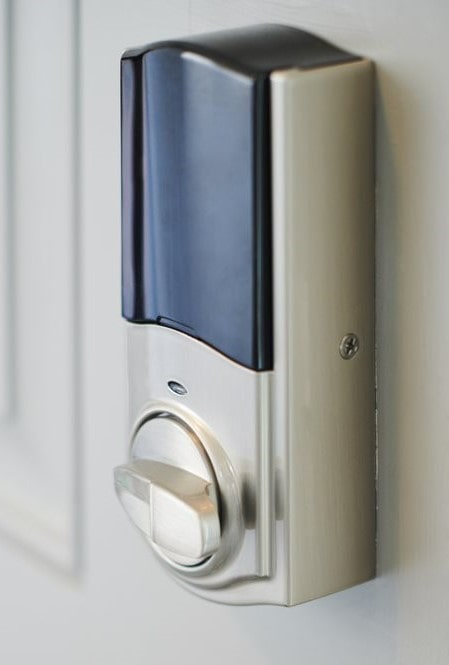 Smart homes are safer homes
Smart home automation makes daily life easier, more convenient, and — when integrated with a security alarm system — safer. Add in professional monitoring and now we've arrived at what we consider the gold standard in smart home security: a professionally designed, installed, and monitored solution, customized to meet your specific needs. And it's all brought to life by real people who will be there when you need help, have questions, or need your system to grow with you!
Don't have Guardian smart home automation yet? Call to see if your system is compatible.
Give Us a Call!