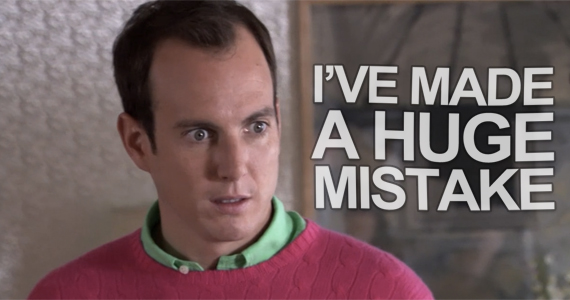 We've been helping homeowners create safer homes for over 70 years now, so we've seen everything from secure, to risky, to downright dangerous.
In this two-parter, we're going share the 10 home security mistakes we see the most. We'll also give you the tips our security experts share with customers, and their own friends and family.
Home Security Mistake #1: I don't need professional monitoring. I can monitor my home security myself.
If you already have a home security system, that's fantastic! But if the responsibility of monitoring your system's signals is 100% on you, then you're basically taking on a full-time job.
If something happens and you're not available — for example, you're in the shower, asleep, on vacation, or in a meeting — who is going to jump in and help?
Chances are, you won't be able to single-handedly watch for alerts, 24/7/365. That means something major could slip through the cracks.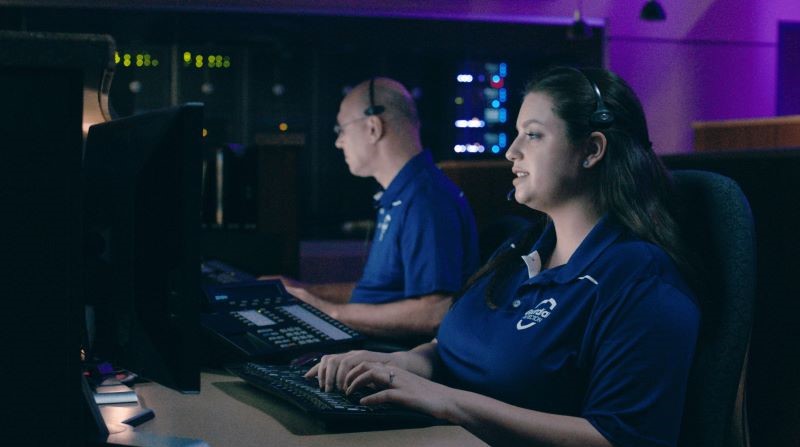 Try this: Get 24/7 professional monitoring.
You already have job-house-kids-friends-errands on your plate. And there are dedicated experts who focus on security monitoring 24 hours a day.
So let the professionals take this one. You can just take it easy.
Home Security Mistake #2: My home has "too much" privacy.
Everyone loves that house that's set far back from the street, the one hidden under a canopy of trees. It looks so deliciously private!
But anything that obstructs the view of your house is risky. Overgrown bushes, shrubs, and trees can signal a good hiding spot for intruders.
Try this: Tame that gorgeous greenery.
Maintain clear visibility around your yard by keep bushes and hedges trimmed to 3 feet or shorter. This makes it difficult for anyone to move around your yard without being noticed.
If you're installing a fence, consider choosing a design that that's not completely solid (often called privacy fences). It sounds counterintuitive, but if the pickets are completely closed, you and your neighbors won't be able to spot prowlers.
Home Security Mistake #3: I don't know my neighbors.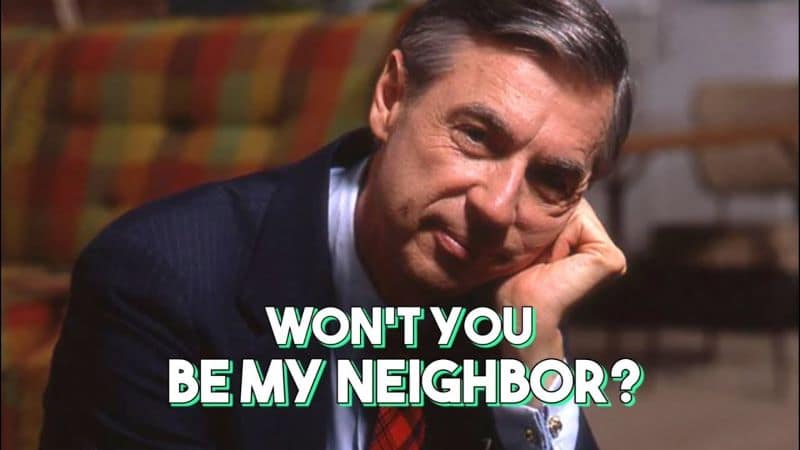 A Pew Research study in 2018 revealed that about a quarter of adults under 30 don't know any of their neighbors.
If you're calling your neighbor "hey… guy" or "lady with the blue Honda," it's probably time to introduce yourself. And not just because it's the classy move.
Try this: Get to know the people who share your community. These relationships not only improve overall personal well-being; they can also make neighborhoods safer.
More friendly, familiar faces equals more conversations, increasing the likelihood that neighbors will speak up if they see something out of the ordinary. Consider every new buddy another set of eyes looking out for your property.
If you don't cross paths with your neighbors often, consider joining an online network like Nextdoor.
Home Security Mistake #4: My house is safe in the daytime.
Most people are pretty careful about locking up before leaving their home at night. However, you might be a little more likely to leave doors or windows open in broad daylight. The problem? Research shows more than half of all U.S. burglaries take place during the day.
Try this: Be as vigilant during daylight hours as you are at night.
Beyond taking the usual precautions — keeping yours doors and windows locked — the best way to manage the safety of your home during the day is with monitored home security.
Your system should include door and window motion sensors that alert you whenever they are opened, and remind you when someone forgets to close them.
Video doorbells are another great option.

This smart device enables you to see any door-knockers who visit when you're not home. You can even answer the door for your kids when they are home alone.
Home Security Mistake #5: I hide a spare key outside.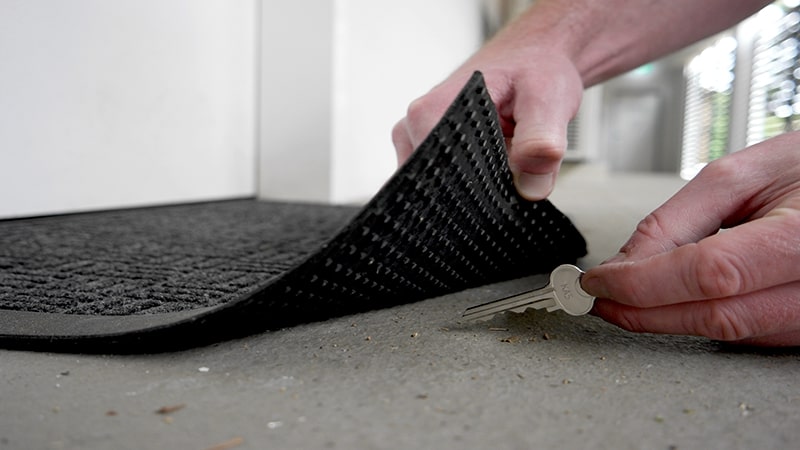 We've talked about saying goodbye to that spare key many times. The one "hidden" under the entryway floor mat. Or under a potted plant on your porch. Or (gasp) in a fake rock on the front lawn.
If losing your keys is an everyday struggle for you, we feel your pain. But two things: First, there's not much new under the sun in terms of creative and convenient places to hide spare keys. Burglars know the tricks.
Second, the cost of replacing your locks is nothing compared to the financial and emotional cost of a break-in.
Try this: Keyless smart locks.
Oh, how we love them. They don't just look cool (although they definitely look cool.) They give you full control over access to your home, from anywhere. You can give unique codes to guests, change them in a flash, and view all the activity from your smartphone.
Have a friend arriving at your house before you get home? That key you stashed for them is no longer necessary.
Because smart locks sync with our home security systems, you can get an alert when they arrive, and give them a temporary code to let themselves in while you go about your business.
If you choose to keep your home under the traditional lock-and-key, it's not a crime to keep a spare. Just made sure any extras are hidden somewhere secure, like a lockbox.
Home Security Mistake #6: I keep my house completely dark when no one is home.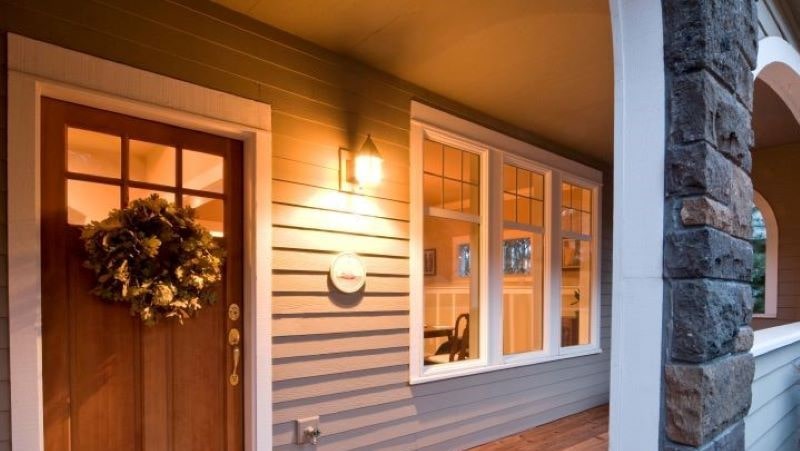 So your house looks dark and deserted when it's empty — so what's wrong with that? We've been hardwired by our parents to shut off the lights since we were old enough to reach a lightswitch.
But simply put, a house that appears abandoned can be very inviting to intruders.
Try this: Smart connected lighting.
Automated lighting can help give your home the appearance that someone is there without breaking the bank on electricity costs. Create schedules for when you want the lights to be on, right down to specific blocks of time on certain days of the week.
Or, you can set rules with triggers that tell your house when to light up. For example, when motion is detected near your front door, when your security alarm goes off, or when a certain door is open.
Home Security Mistake #7: When I buy something expensive, I leave the packaging at the curb.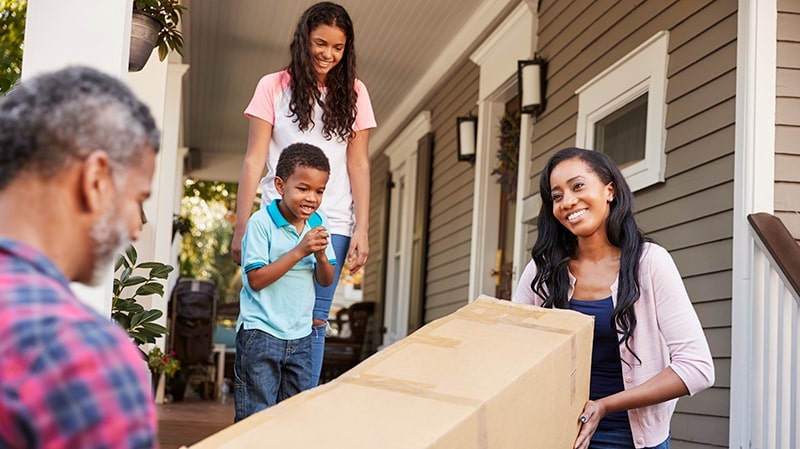 Just bought a shiny new flat screen TV? You'll want that cardboard monster out of your living room as fast as possible, but be careful: Simply lugging that box to the curb tells anyone walking by that there is expensive merchandise inside.
Try this: Break the box down by carefully cutting it into sheets with a utility knife. Then arrange the pieces so onlookers can't tell what was in it.
For important purchases, make sure the manufacturer doesn't require original packaging to accept returns or honor the warranty. If you plan on moving or selling your old device, consider hanging on to the box for easier transportation.
Home Security Mistake #8: I post about all my plans on social media.
It's natural to think the only people following your activity on social media are friends and family. But a burglar may use information gleaned from sites like Facebook and Instagram to figure out when a house is going to be empty.
Try this: Be mindful about sharing personal information online.
First, review your privacy settings on all apps and social media accounts. Note whether your posts are public or limited to your connections, and whether you have enabled GPS or "Location Services."
Second, avoid sharing specifics about your daily schedule and your travel plans, and consider what the pictures you share reveal your whereabouts. Yes, your pals want to see your stunning vacation pics! No, they won't mind waiting until you get home.
Home Security Mistake #9: I have a security system, but it doesn't monitor fire and CO.
You made the smart choice to install a home security system — we love it! But if your security system isn't monitoring for fire and deadly carbon monoxide, you're only part way there.
Try this: Make sure the smart home security provider you choose also monitors your smoke and CO detectors.
Professionally monitored smoke detectors and CO detectors give you and your family an additional layer of security, offering protection at the times you need it most:
If a fire starts while you're on vacation
If deadly CO is detected in your home
If everyone is asleep when an alarm goes off
Home Security Mistake #10: I'm sure a break-in will never happen to me.
For many of us, it's hard to imagine a break-in happening on our block, let alone at our house. But the numbers speak for themselves.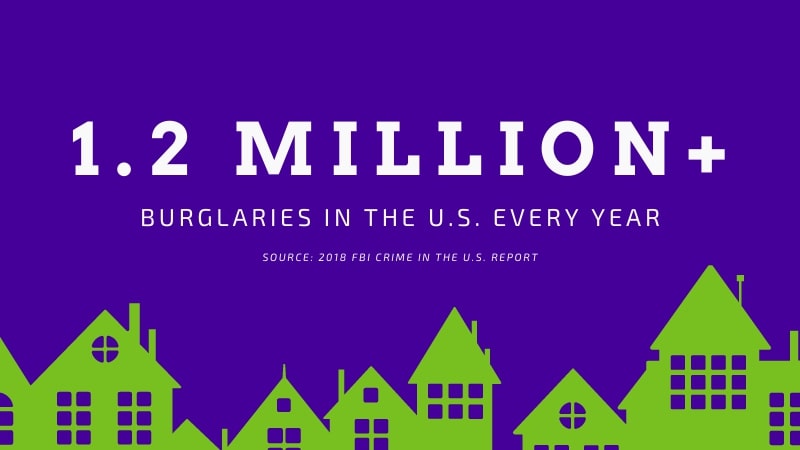 The most recent FBI Crime in the U.S. report estimated more than 1.2 million burglaries, resulting in $3.4 billion in property losses.
Try this: Help protect your world with professionally monitored smart home security.
Hopefully, you will never experience something as traumatic as a home invasion. But just in case, a security alarm system can be that extra layer of protection you need.
You can make changes to protect your home today!
So, have you been making any of these mistakes? First things first, give yourself a break; mistakes are part of life. Plus, now that you're aware of them, you can leverage what you've learned and take action!
Correcting some of these things may be as simple as changing your habits. But we think you'll agree, a professionally monitored smart home security system with home automation is the best step you can take toward an all-around safer home.
If you think home security might be the right choice for you, but you're not sure where to begin, start by giving us a call at 1.800.PROTECT (1.800.776.8328).
Not ready to talk right now? Just fill out a form and one of our friendly experts will get in touch with you!