It's the most wonderful time of year, and Team Guardian is on a mission to help you secure the safest holiday season possible for you and yours.
While you carry out your holiday planning, don't forget to keep the security of your home and family top of mind. Here are 12 simple tips and reminders for safer holiday celebrations.
Day 1 – Arm your security system.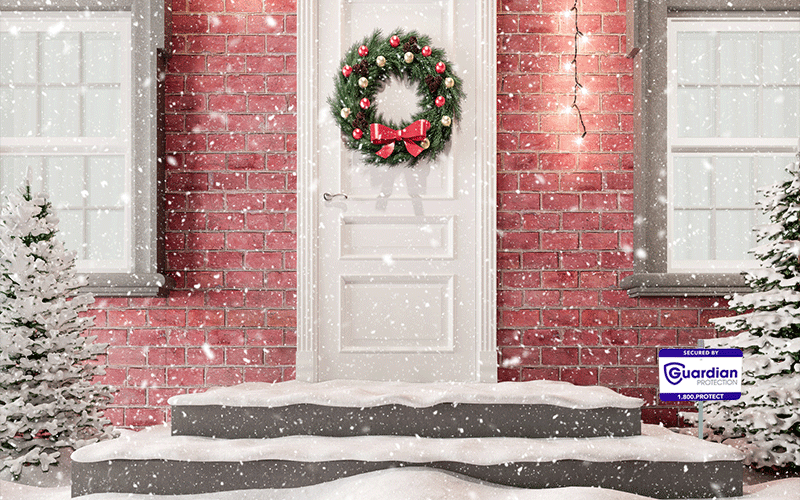 Investing in a smart home security system is a smart choice. Make the most of it by putting that system to work, and arming it whenever you leave the house. If you're going out for awhile, you'll want to arm your Guardian system in Away mode. If you're going to bed for the night, arm your system in Stay mode.
If you find yourself frequently forgetting to arm your system, consider setting up an Arming Reminder Notification. This quick and easy-to-use feature notifies you if you forget to arm your system and helps you secure your home remotely with one tap on your mobile device. Learn how to set up Arming Reminders here.
Day 2 – Check your smoke detectors.
The Red Cross found that nearly 47,000 fires occur during the winter holidays, and we believe a lot of it has to do with all of the distractions going on around us. We highly recommend checking your smoke detectors to ensure they are working properly.
Guardian's professionally monitored smoke detectors help protect your world from fire and smoke around the clock, even if you're not home. Our carbon monoxide detectors are monitored 24/7, too!
Day 3 – Unplug your Christmas tree.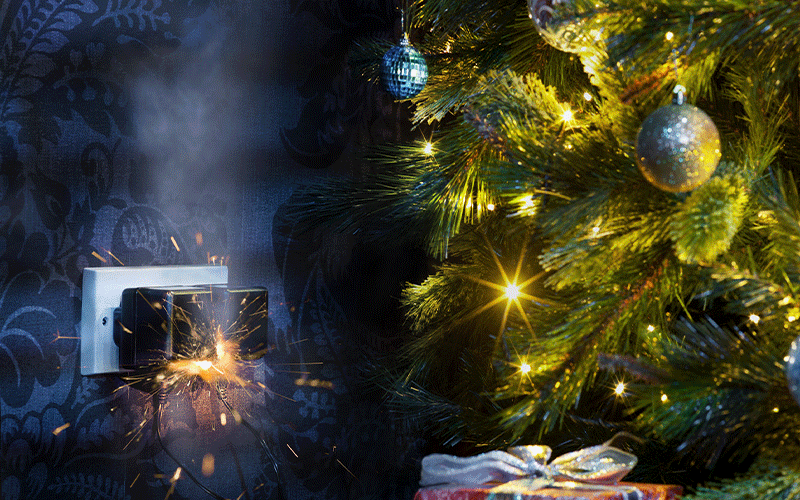 Decorating for the holidays is fun and exciting. That little rush of nostalgia that hits when you unwrap those bulbs and ornaments is second to none. If you've had your holiday decorations out since before Thanksgiving, here's a friendly reminder to unplug your lights anytime you leave the house or go to sleep for the night.
Day 4 – Beware of porch pirates.
The USPS expects that between 850 million and 950 million packages will be delivered for the holidays this year. That means business will be booming for porch pirates nationwide.
You worked hard for those awesome Black Friday and Cyber Monday deals, so don't forget to protect your purchases! Guardian can help you keep your online orders safe with our Video Doorbell Pro. This doorbell camera has an extra-large view, full night vision, and two-way audio to scare scurvy pirates off your porch — plus smart mobile alerts so you're always in the know.
Day 5 – Keep an eye on your heating equipment.
Brrrrrr! December can be pretty chilly, and sometimes our home heating systems don't seem to be enough to keep our toes toasty. So, what do most people do? Turn on a space heater.
That's all fine and dandy, but allow us to share some info that isn't dandy at all: According to the NFPA, heating equipment is a leading cause of fire-related deaths in the United States, and half of home heating equipment fires are reported during the months of December, January, and February. Be sure to keep your heating equipment away from flammable household items, and don't forget to shut it off when you're not around.
Day 6 – Avoid Christmas tree fire hazards.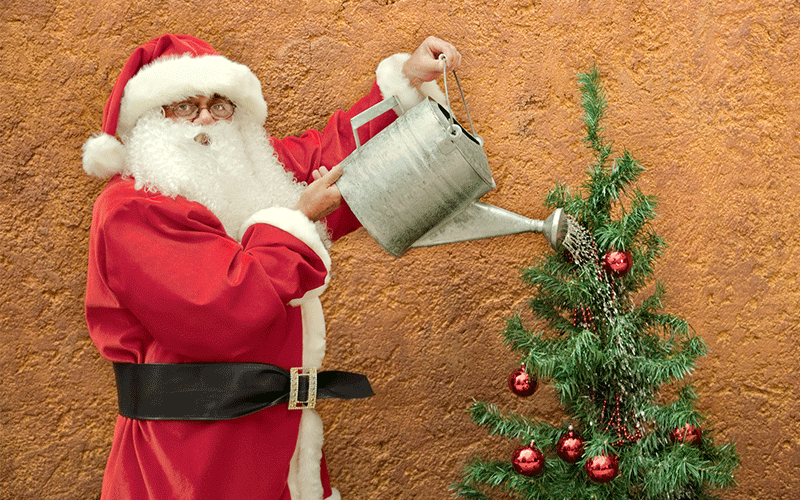 According the NFPA, almost one third of home Christmas tree fires are caused by electrical problems. And placing a heat source too close to the tree causes more than one in every five of the fires. While Christmas tree fires aren't super common, they're more likely to be serious. Celebrate safely by taking a few precautions with your tree this year.
If your fam prefers that fresh pine smell in your home during the holidays, add water regularly to keep it from getting dried out. Move your tree away from heating sources, and always turn off anything electrical on your tree before leaving home or going to bed. If you're shopping for an artificial tree, look for a "fire resistant" label.
Day 7 – Keep your gifts and home safe from burglars.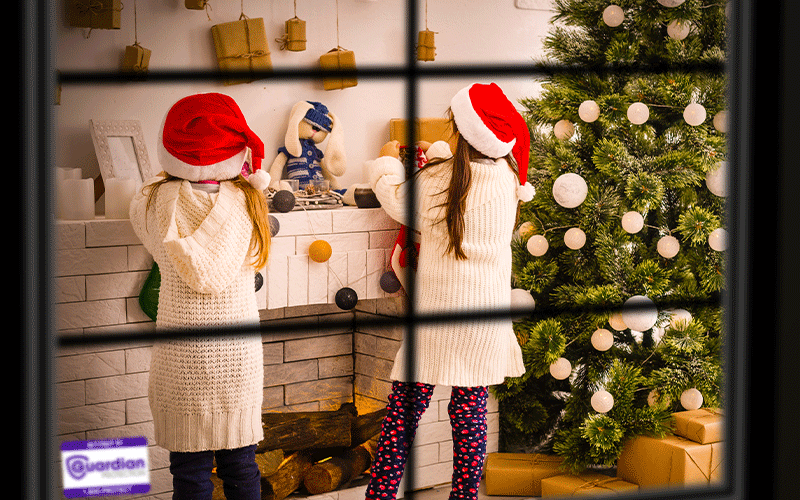 The holidays are prime time for home burglaries. With tons of empty houses (think: Home Alone) and piles of freshly unwrapped gifts, would-be thieves are itching to attempt a break-in. Keep gifts away from the windows and out of view, and don't leave boxes for expensive items at the curb.
If you are traveling during the holidays, rest assured that Guardian's award-winning monitoring centers are on the job 24/7. We've got your back around the clock!
Day 8 – Protect your business, too!
That's right! Guardian Protection is not just for the residential population — we have business security options, too. Since most businesses are closed during the holidays, we highly recommend looking into our business security solutions.
Day 9 – Don't overload electrical outlets.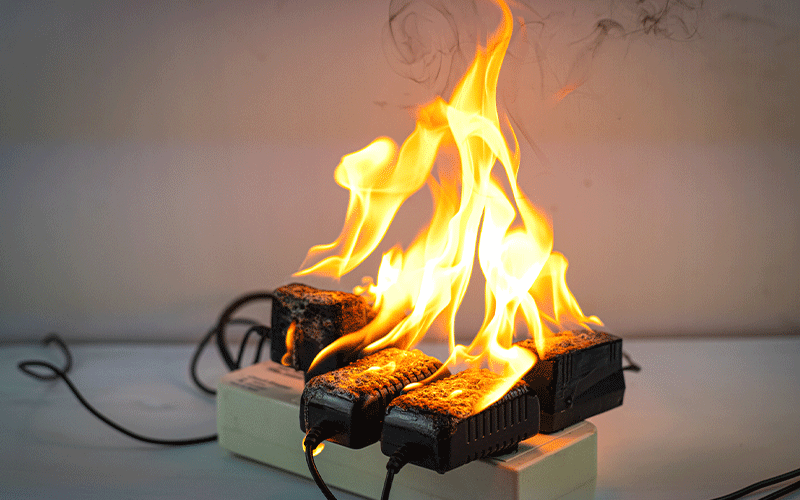 With all of the lights and decorations, it seems like there never are enough outlets to plug everything in. Try not to overload your electrical outlets; it's a major fire hazard!
Day 10 – Don't burn anything but firewood in your fireplace.
No matter how much discarded wrapping paper is laying around, never throw it in the fireplace. Colored gift wrap burns rapidly and can cause a dangerous chimney fire. Also, the inks that are used contain metals that can give off toxic fumes.
Newspaper, coupons, magazines, and evergreen decorations are off the table, too. Stick to a good old yule log.
Day 11 – Decorate with caution.
Every year, U.S. fire departments respond to an average of 780 home fires that start with decorations. Replace any string of lights with worn or broken cords or loose bulb connections, and opt for decorations that are flame resistant.
Also, keep those gingerbread and pine needle-scented candles away from decorations and other things that can burn.
Day 12 – Simplify your holidays with mobile control.
With all of the hustle and bustle, running around for last minute gifts and last minute ingredients, it's easy to forget to turn off your smart lights, close the garage, or adjust your thermostat. That's part of what makes our mobile app so convenient! The Guardian app lets you control your security and home automation devices right from your smartphone.
BONUS! Day 13 – Keep pets away from Christmas trees.
There's something about twinkling lights, festive bulbs, and the sweet smell of pine needles that draw pets in like magnets. But as fate would have it, Christmas trees are not animal-friendly!
If you have a curious cat or pup with a wandering nose, and an artificial tree is off the table, here's a few quick tips to protect your pet (and your tree):
Create a barricade. Utilize a a baby gate or even large gifts to block access to the tree. Better yet, keep your pets in a separate room when no one's home.
Use smell-repellants. Citrus, vinegar, and bitter sprays at the base of your tree can help keep pets at bay.
Clear pine needles. Swallowing pine needles can put pets at risk of digestive punctures, and some chemicals that are added to tree water are poisonous. Sweep fallen needles away immediately, and water the tree regularly so it doesn't dry out.
Stabilize the tree. Use a sturdy tree base and anchor the tree to the ceiling or a wall to keep your pet from accidentally knocking it over.
Utilize your smart security system. If your pet is home alone during the day, peek in on indoor camera footage using the Guardian mobile app.
Regardless of what your holiday season looks like, we promise to be there even when you aren't. To learn more about how we can help protect YOUR winter wonderland, click here.