In the United States, more than 90% of homes have smoke detectors. One hundred percent would be better, but still, that's awesome. But how many homeowners really have a handle on how they work and how to maintain them?
So tell us: Is your smoke detector a distant acquaintance, or a close friend? If you seem to be drifting apart, it's time to huddle up. Why? Because when you have working smoke alarms in your home, it cuts your risk of dying in a home fire in half!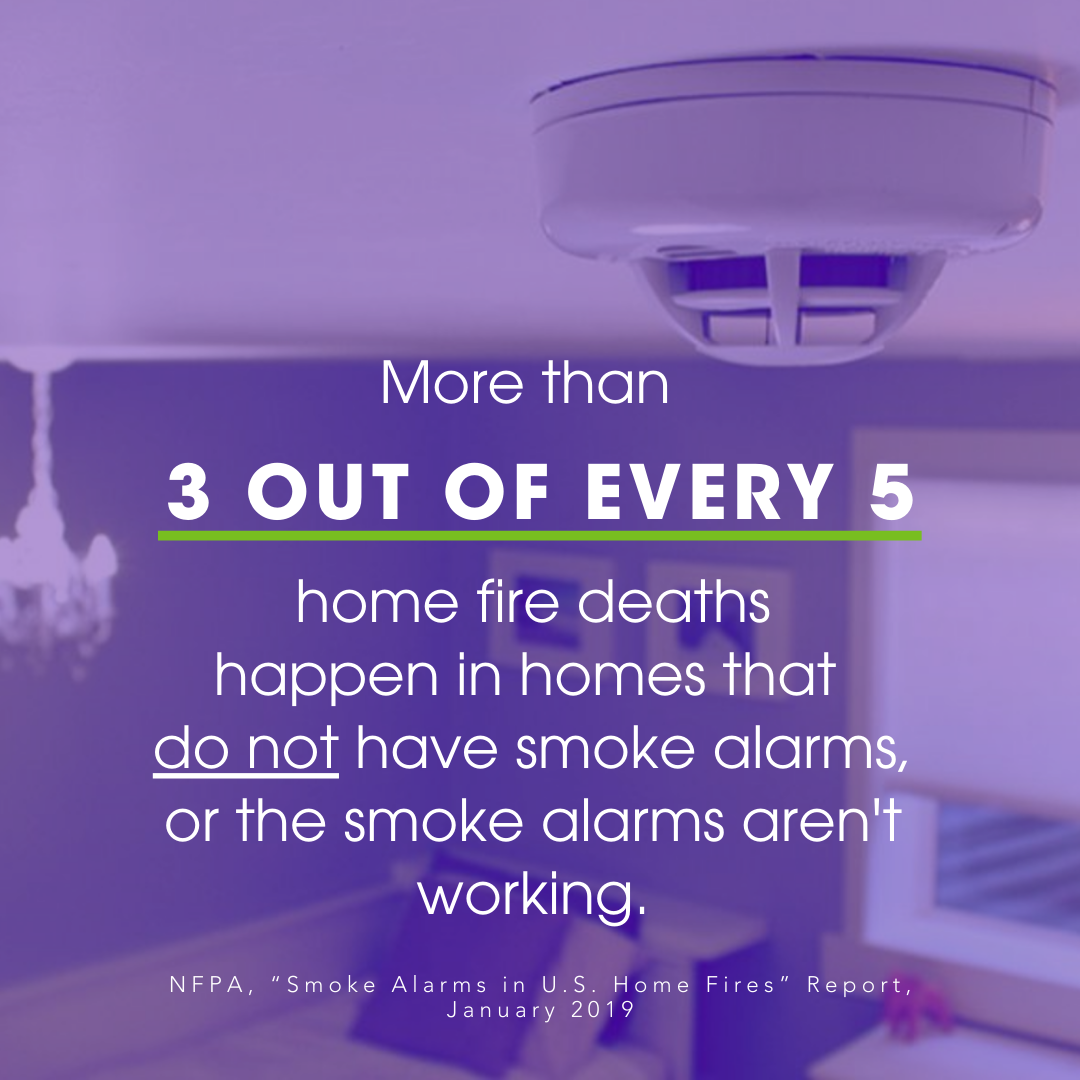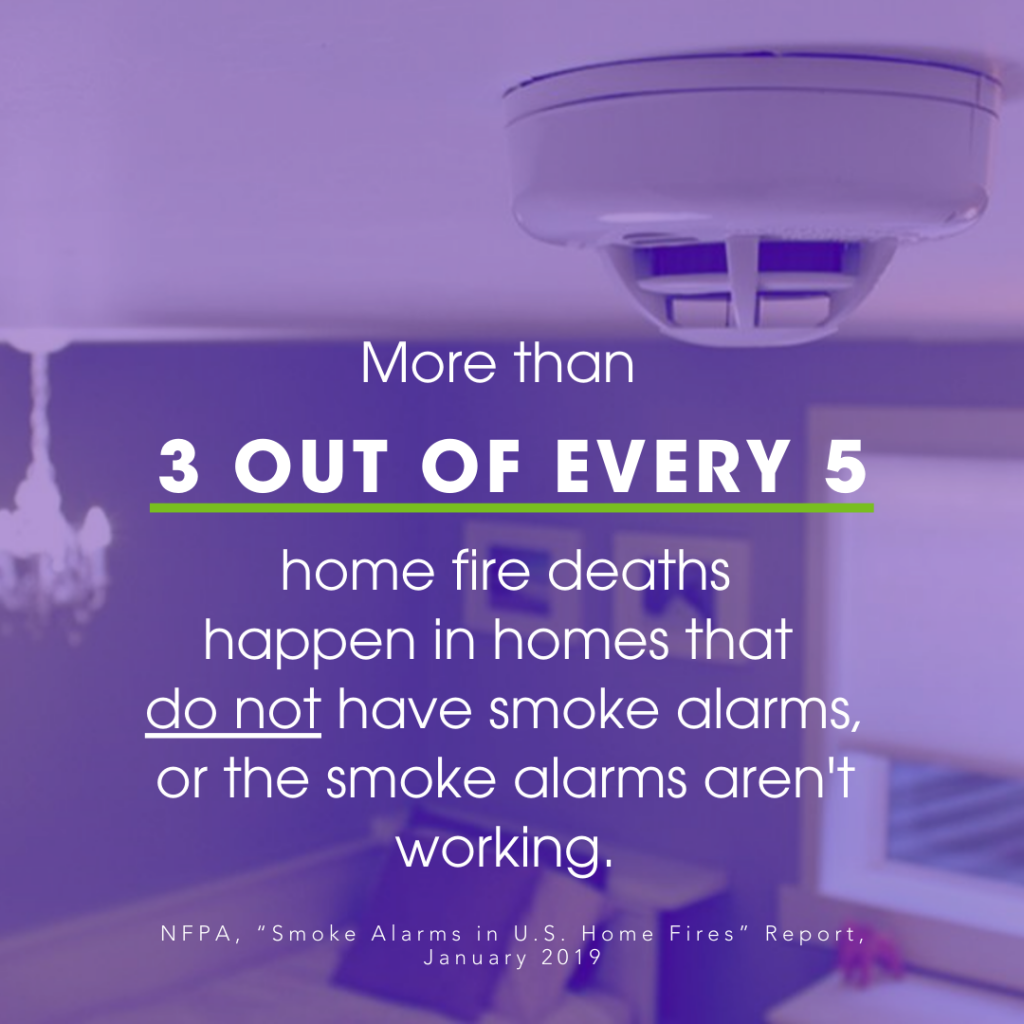 Add to that, modern home fires are frighteningly fast: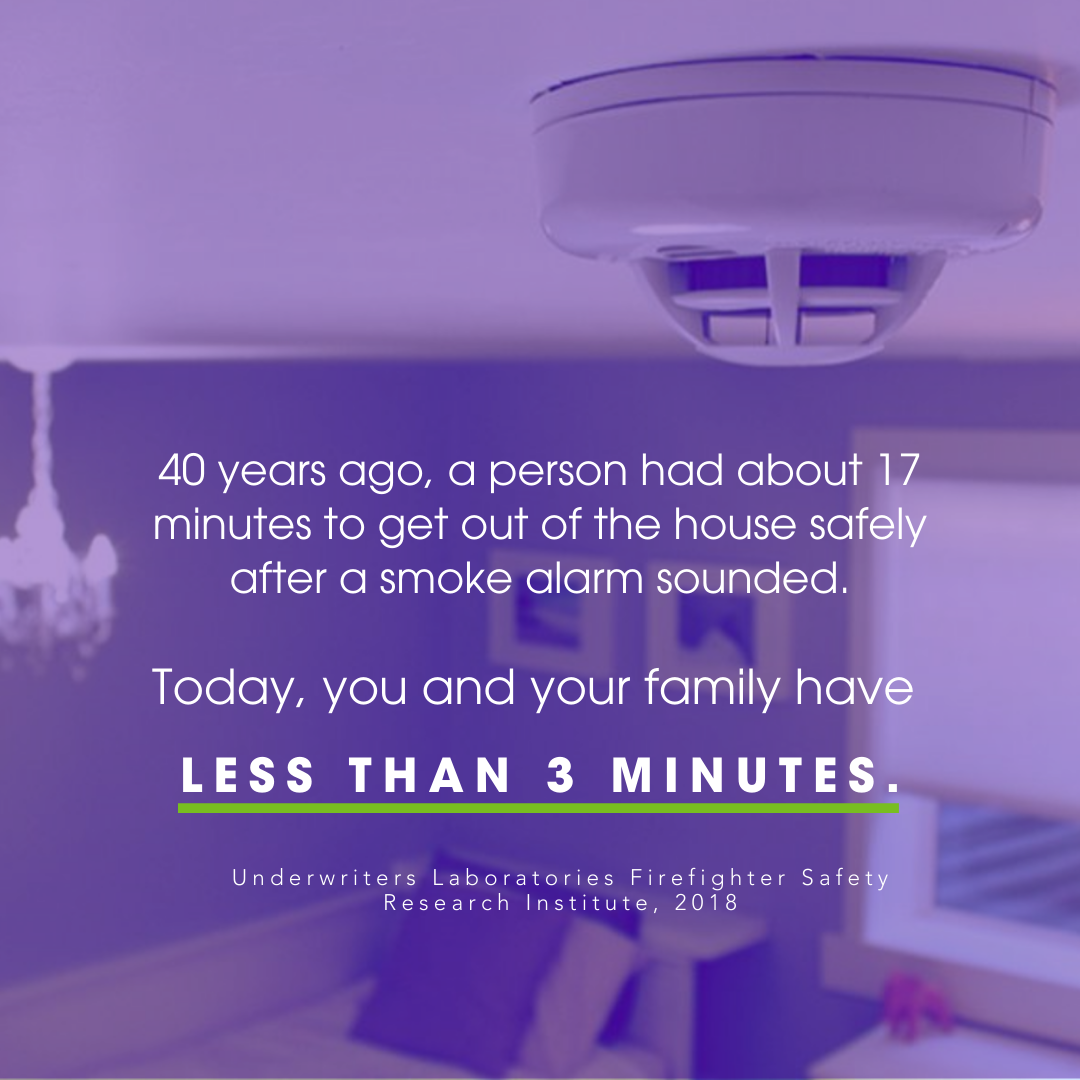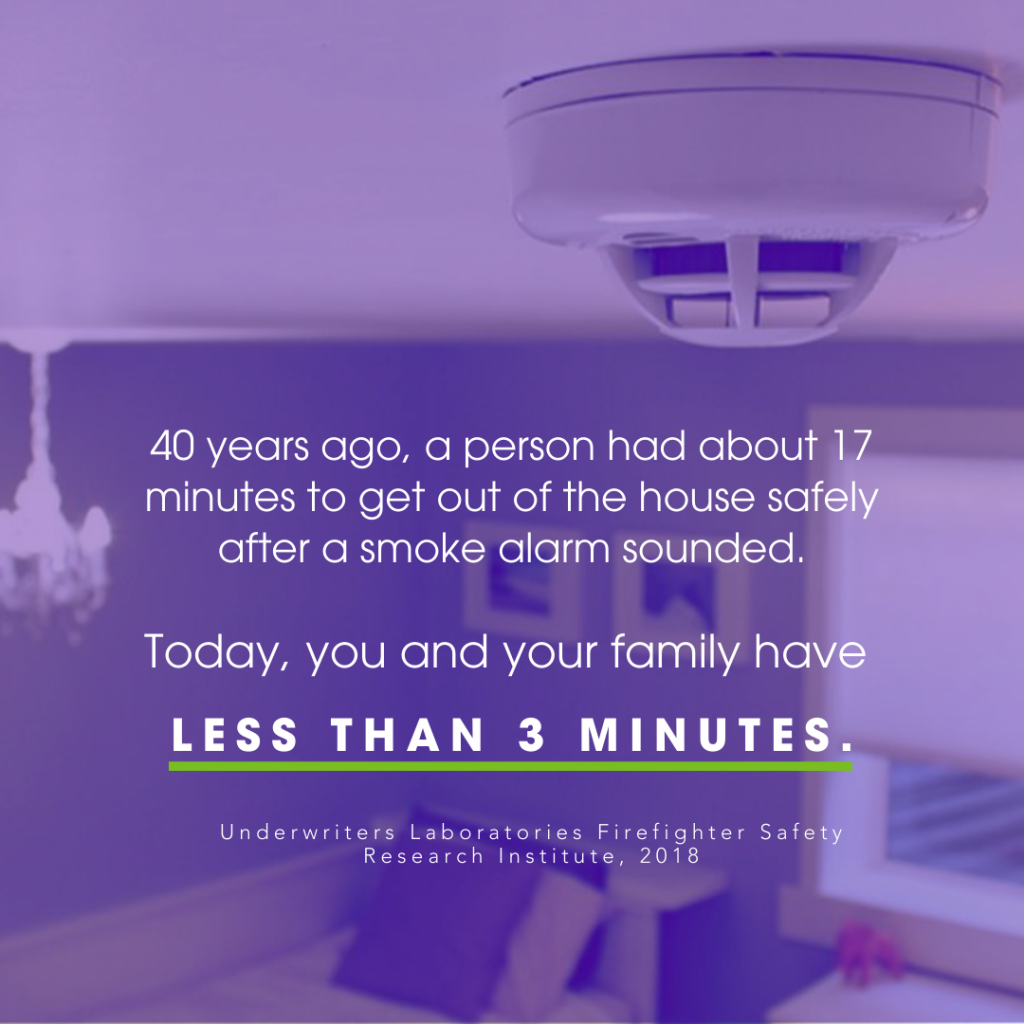 So let's go back to basics with an old fashioned Q&A.
---
Q. What kinds of smoke detectors are available?
Smoke detection technology is broken into two main categories, ionization and photoelectric.
Ionization detectors are better at detecting white smoke generated from fast, flaming fires than slow, smoldering fires. Ionization-type smoke alarms have an air-filled chamber where an electrical current passes between two plates. When smoke enters the chamber, it disrupts the current and sets off the alarm. This can be an effective method of detection for flaming fires with a small amount of smoke.
Photoelectric smoke detectors sense darker smoke generated from slow, smoldering fires better than flaming fires. When smoke enters this detector, it scatters a light beam in the detector. When one of the beams hits a sensor, it causes the alarm to sound. This can be an effective method of detection for slower-burning fires that might not be recognized by an ionization sensor.
Smoke detectors may be monitored or non-monitored.
Q. What are the benefits of photoelectric smoke detectors?
Most house fires begin with slow and smoldering fires, and as we said, this is a photoelectric detector's sweet spot. They can help identify these small fires early, before they get out of control.
Plus, they are better at protecting against deadly smoke inhalation, which causes the majority of fire deaths.
Q. What's the difference between smoke and heat detectors?
Heat detectors sense intense heat, and offer fire protection where smoke communicators should not be placed, like an attic, the garage, a utility room, or a laundry room.
Q. Can any devices detect both smoke and heat?
Yes! There are combination smoke and heat devices that can detect both smoke and high temperatures. Guardian currently offers a combination wireless smoke and heat detector.
The NFPA suggests that you either invest in both smoke and heat detectors, or a combination smoke and heat detector.
Q. How long do smoke detectors last?
According to the National Fire Protection Agency (NFPA), smoke detectors last up to 10 years.
You can find the date of manufacture on the back of your smoke alarm. Remember that the date of purchase isn't the date of manufacture, so even if you have just purchased new alarms, you should check the date.
It's hard to remember to do something 10 years from now, so get in the habit of checking the date every year. Jot down this date somewhere you will see it and or put a reminder on your phone or email calendar.
Q. Where should I install smoke detectors?
We recommend installing one smoke communicator on every floor, in every living space, and in every bedroom.
Q. Where should I NOT install smoke detectors?
Avoid installing smoke detectors near combustible appliances and fixtures. If you have ceilings that are pitched, install the alarm within 3 feet of the peak but not within the apex of the peak (four inches down from the peak) — see the image below.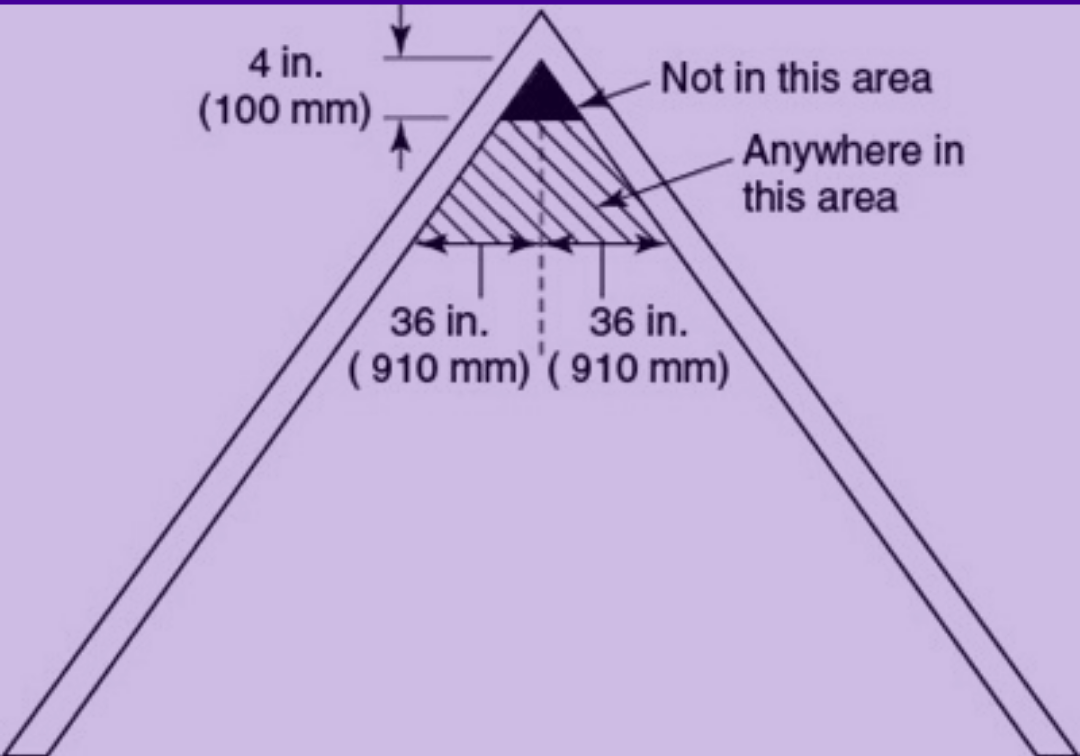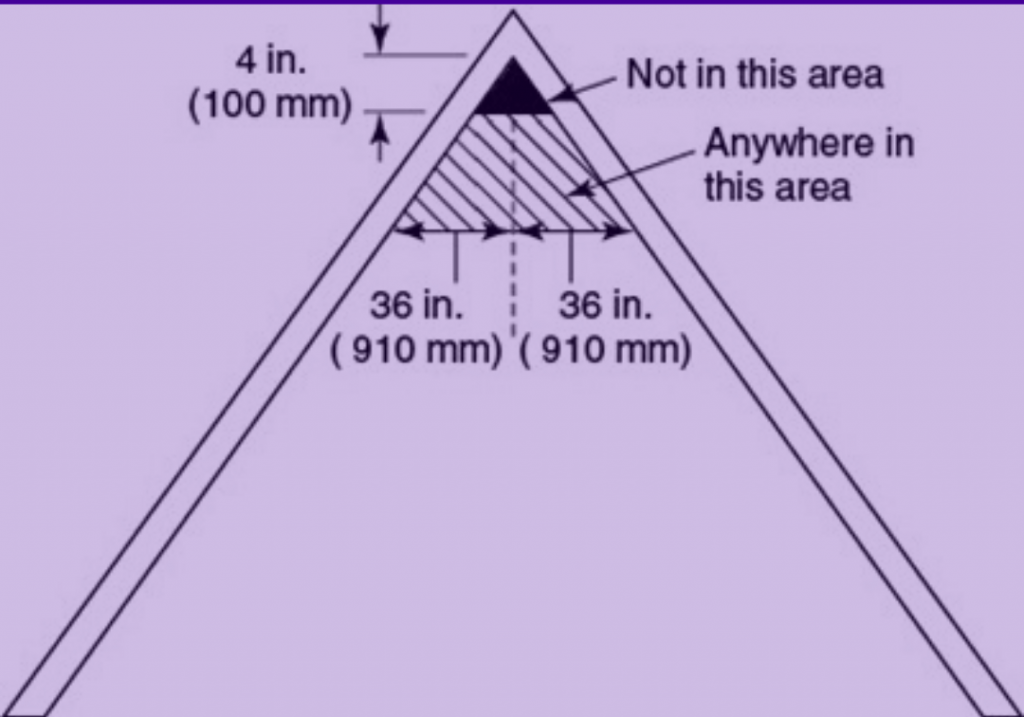 Q. What's the benefit of interconnected smoke detectors?
"Interconnected" smoke detectors enhance the safety of any home with more than one smoke alarm, and smoke alarms on different floors. Simply put, when one alarm sounds, they all sound. They are more effective and more likely to alert people in the event of a fire.
All smoke alarms in the home must be compatible for this to work properly.
Q. How often should I test my smoke alarm?
Test your smoke alarms monthly. To test your smoke detector, press and hold the Test button for approximately 30 seconds, until the smoke detector beeps. If your smoke detector does not have a Test button, locate the small pin-hole and insert a thin piece of metal with a point at one end (e.g. a pin or part of a paper clip). Hold it in until the sensor beeps.
Q. How often should I change my smoke detector's batteries?
Depending on battery type, official sources have different recommendations for how often to change your smoke detector batteries. As a basic rule of thumb, change your batteries twice a year at Daylight Saving Time.
If you have a Guardian Protection smoke detector, be sure to place your system on Test Mode before changing the battery, and test it after to ensure it is working properly.
If your smoke detector is hardwired, it may not require batteries or may have a back-up battery.
Q. Will I get a homeowners discount if I install these devices?
Potentially, depending on your insurance company's policy. If you have fire detection equipment or a monitored home security system, talk to your insurance agent to see if you qualify for a discount.
If you're a Guardian customer and you need to download your Certificate of Monitoring, you can find and print it on Customer Care site under the Documents section.
Q. Who will know if my smoke alarm goes off?
That depends on whether your equipment is monitored or non-monitored.
A stand-alone, non-monitored smoke detector is only designed to notify whoever is inside the house or building that there's an emergency and it's time to get out.
Monitored smoke detectors are connected to a central station who can notify the fire department whether your system is armed or not, even if you are sound asleep or away from home. We'll discuss the benefits of monitored smoke detectors in Part 3!
This is part 2 of a 3-part series covering the essentials of home fire safety and prevention.
Read Part 1 about common causes of house fires here, and Part 3 about professionally monitored fire alarm systems here.
To learn more about what Guardian Protection's professionally monitored fire alarm systems can do for you, call 1.800.PROTECT, or sign up to get a free quote here.