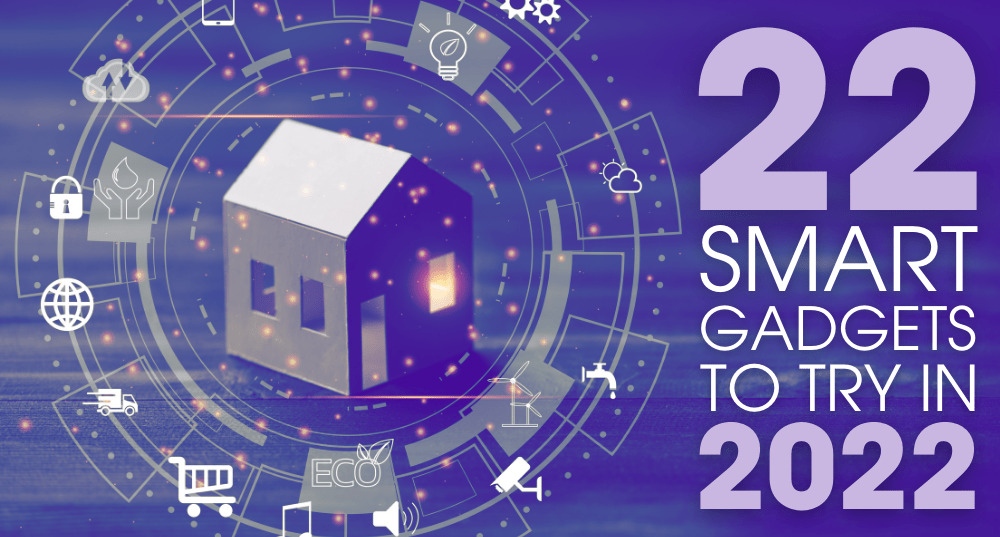 "Alexa, what are the coolest smart gadgets in 2022?"
Smart homes are all the rage and the technology available to us is getting smarter and smarter. At Guardian, we love tech that makes our lives safer and more convenient, and 2022 is bringing us some smart home devices you probably didn't even think were possible.
We've put together a list of 22 smart home gadgets you need to get your hands on this year!
1. Lenovo ThinkReality A3 Smart Glasses (coming soon)
Remote and hybrid jobs are becoming increasingly prevalent, resulting in a completely new work environment for remote workers.
Lenovo's ThinkReality A3 Smart Glasses enable remote workers to succeed in a virtual workplace with the capability to work from a virtual monitor or even in a virtual coffee shop. The smart glasses can fill the gaps of remote collaboration with 3D visualization and guided workflows. 
2. Extra Smart Automated Floor Cleaning
There are plenty of smart vacuums and smart mops on the market. RoboRock's S7 MaxV sets itself apart from the plethora of floor cleaning automation devices with its ability to detect carpet.
The device automatically moves its pad out of the way when carpet is detected so it doesn't mop a surface that shouldn't be mopped. While charging, the dock also empties the S7's dustbin and cleans the mop pad. Talk about a time-saver!
3. Smart Thermostat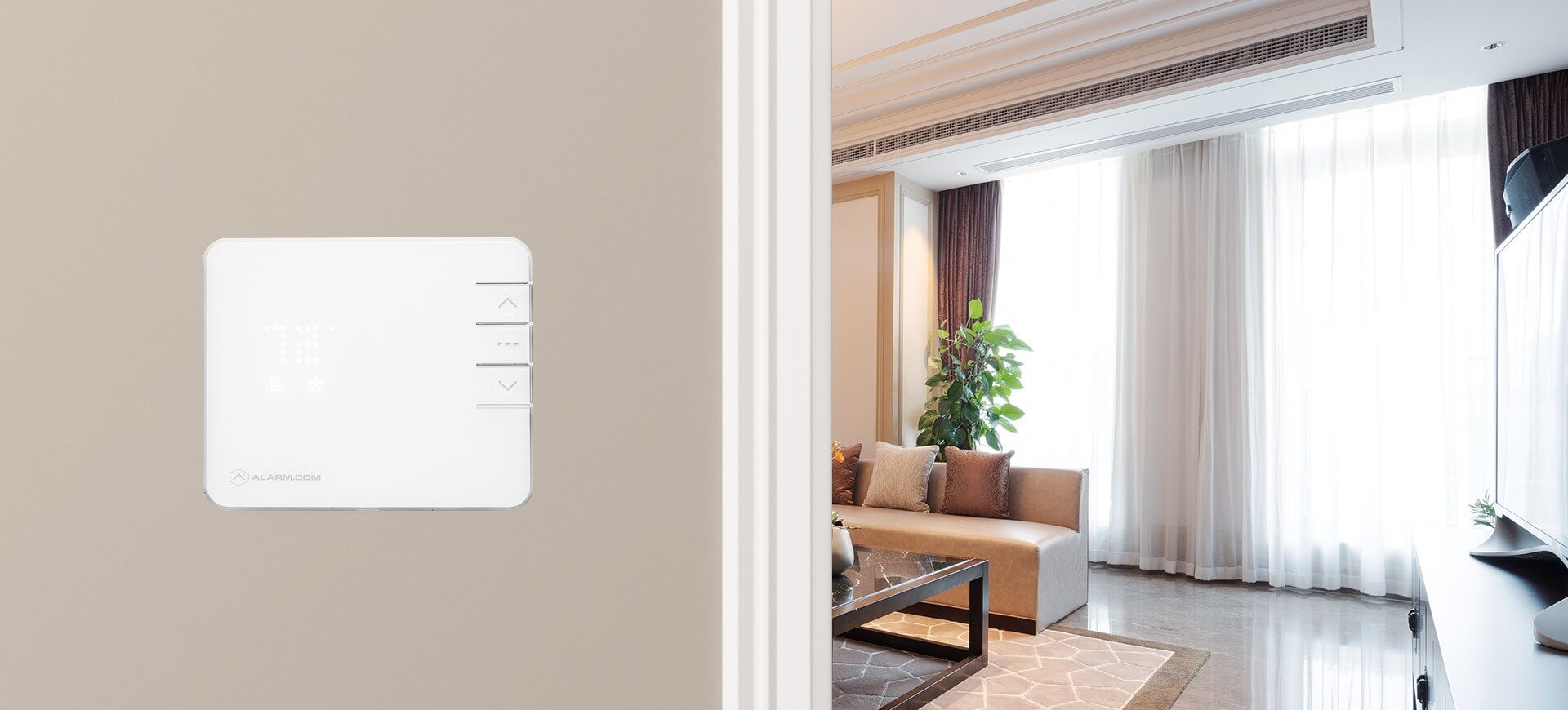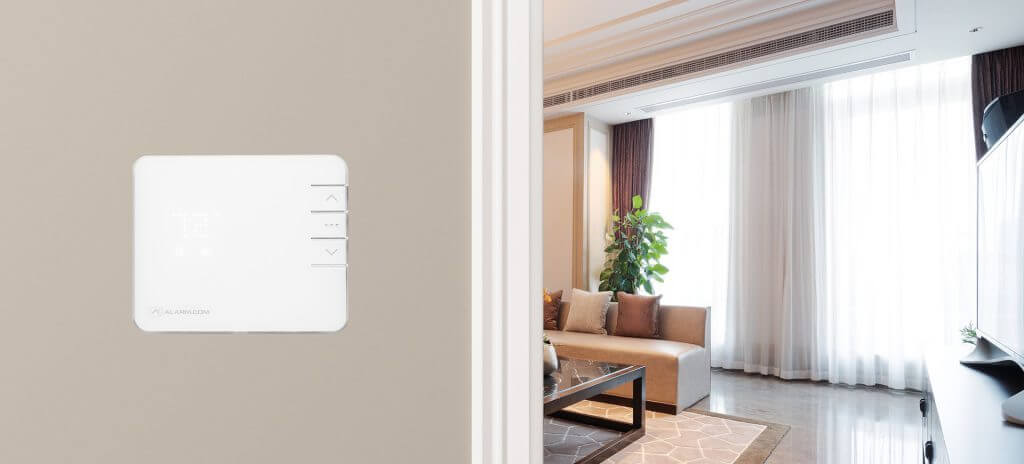 Control the temperature of your home from the palm of your hand!
Our ENERGY STAR® certified smart thermostat lets you enjoy all-day, room-by-room comfort. It can be set on a custom schedule and can even save you money when programmed to an energy saving level. Plus, it integrates with our smart security systems, so there's no extra app required!
Control Guardian's Smart Thermostat from your smartphone or your voice controlled speaker.
4. Smart Bathing
We can all agree that not much can beat relaxing in warm bath after a long day. What if you were able to have that bath drawn at the exact temperature you prefer and filled to the exact level you want without lifting a finger?
Kohler's Perfect Fill Technology is a smart drain system that integrates a smart drain with the faucet and smartphones or voice assistants. This smart technology does more than fill your bath; it also can be drained with a voice command or the app.
5. Smart Ovens
Control your oven with your smart device and experience cooking like you never have before with the Hoover Vision Smart Oven.
The 19" touchscreen door allows you to adjust the oven's settings at any time and even has a built-in HD camera inside that lets you check on your food without opening the door! There are multiple cooking modes including pre-set recipes and video recipes that you can watch while you cook.
6. Smart Bird Feeder
Equipped with powerful artificial intelligence, the Bird Buddy can notify you of your feathered visitors, identify the bird, and take up-close-and-personal photos that are stored into convenient collections. Never miss a rare bird entering your backyard again!
7. Smart Video Doorbell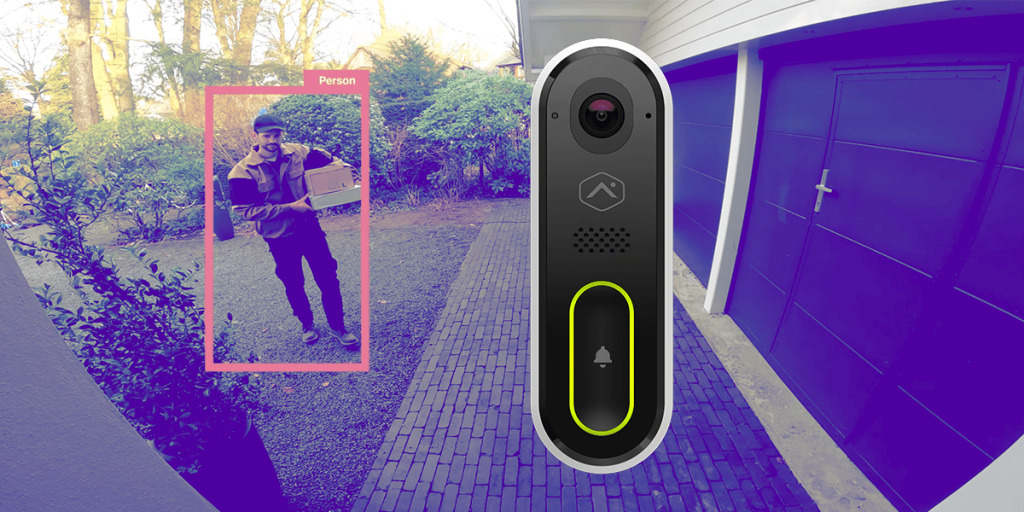 See more, know more, do more with Guardian Protection's Video Doorbell Pro.
The smart video doorbell features an expansive vertical viewing area, two-way audio, smartphone alerts, and crystal clear resolution. Watch live video feeds, check on deliveries and packages, and answer your door from anywhere, at any time.
Learn more about the Video Doorbell Pro.
8. Smart Dog Door
Just when you thought things couldn't get "smarter", the smart dog door enters the picture. The myQ Pet Portal Smart Dog Door is designed to make time apart from your pet easier by giving him or her the freedom to go outside as they please.
The "key" to the door is a custom Bluetooth collar sensor that connects to the door and the myQ app, which features customized alerts, preferences, and daily reports.
The smart doggie door includes two 1080p cameras with live streaming with a two-way talk feature and night vision capability. It also won't stick out like a sore thumb like traditional dog doors because it offers material and color options to fit your home's aesthetic.
9. Smart Health Monitoring Light Bulb
No, that is not a typo! Smart lighting expert Sengled is releasing their Smart Health Monitoring Light that uses radar technology to help track your sleep, heartrate, body temperature, and other vital signs. The light bulb can work alone, or you can connect multiple to create a virtual map around your home and detect human behavior. The smart light is still under development, but Sengled is planning to release the product towards the end of 2022.
10. Mui Hub Board
The tech startup Mui Labs plans to introduce a smart home hub that brings analog connectivity back into today's digital world. The Mui Hub Board is an aesthetically pleasing and unassuming plank of wood mounted on the wall.
But, run your finger across the surface and the wood turns into a smart home hub that connects to WiFi, your appliances, and all other smart devices. Who ever thought you could control your thermostat or check the news with a plank of wood?!
11. Home Gyms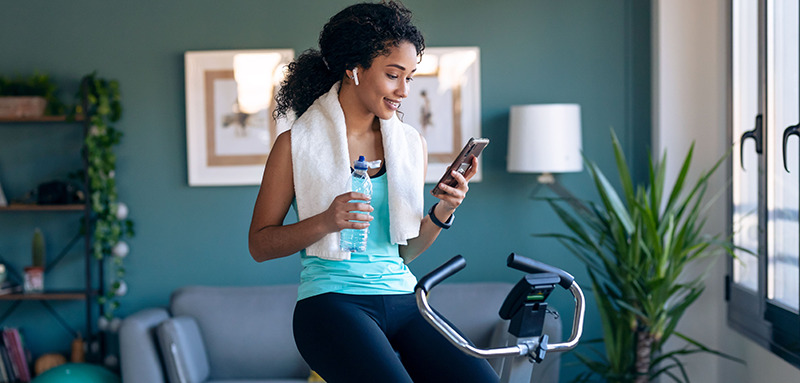 Ever since Peloton opened its doors, smart home gyms are becoming increasingly popular, and companies are introducing smart fitness equipment beyond interactive bikes and treadmills.
Say goodbye to heavy plates and barbells and hello to Tonal's innovative full-body workouts with dynamic weight using magnets and electricity. Tonal includes personalized training and detailed performance analytics to help reach your fitness goals.
Box like a pro with FightCamp's premium smart boxing equipment. This home gym includes a free-standing heavy bag, premium boxing gloves, hand wraps, a heavy-duty workout mat, professional grade punch trackers, and even tracks your punches and jabs.
12. Smart Baby/Toddler Mattress
Say goodbye to your typical baby monitor and hello to Babysense Cloud, the first smart baby and toddler mattress. The mattress features motion-sensitivity that can detect the slightest movements, sleep patterns, and environmental conditions.
Parents receive predictions, tips, and insights for optimal health and wellness for your little one. This product is expected to launch in April 2022, but is currently available for pre-order.
13. Smart Meat Thermometer
Multitasking in the kitchen can be a breeze with Yummly's Smart Meat Thermometer. The completely wireless smart thermometer takes the guesswork out of cooking meat, fish, and poultry with dual temperature sensors, built in timers and alerts, and assisted cooking programs. Simply connect the thermometer to your smart phone or tablet via Bluetooth and control your cooking from up to 150 feet away!
15. Smartduvet
Never make your own bed again! The Smartduvet is, you guessed it, a smart duvet. Not only are you able to set your desired temperature for each side of the bed, but you can have your bed made for you once you start your day, every day. Sitting between your duvet and duvet cover, the Smartduvet reduces your electricity consumption and carbon footprint because it heats your body directly without cranking the heat throughout the house.
16. Smart Water Valve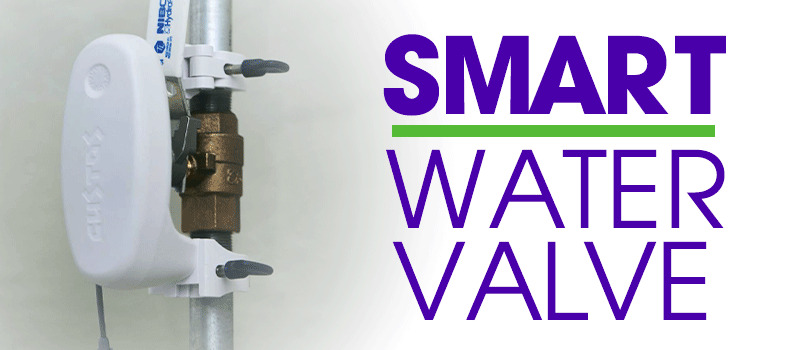 Guardian's Smart Water Valve is the latest in water detection and water damage prevention. The new Qolsys IQ Z-Wave Water Valve can shut off the main water valve if water is detected from a water sensor device. While the water sensor is notifying you, the smart water valve jumps into action and turns off the water supply, even if you're not home. If you've experienced water damage before, imagine the potential savings in damage, money, and headaches!
17. Robotic Lawn Mower
Smart lawn mowers are the latest innovation in lawn maintenance and are growing in popularity. The mower works by detecting the edge of perimeters via sensors or a boundary wire, similar to an invisible fence for a dog. You can set obstacles for the lawn mower to avoid just like you can with a smart vacuum. There are various options available for different types of landscapes such as Husqvarna's AutoMower 435X for steep hills and Ayi's DRM3-600I Robot Lawn Mower for less rugged lawns.
18. PetSafe Smart Feed Automatic Dog and Cat Feeder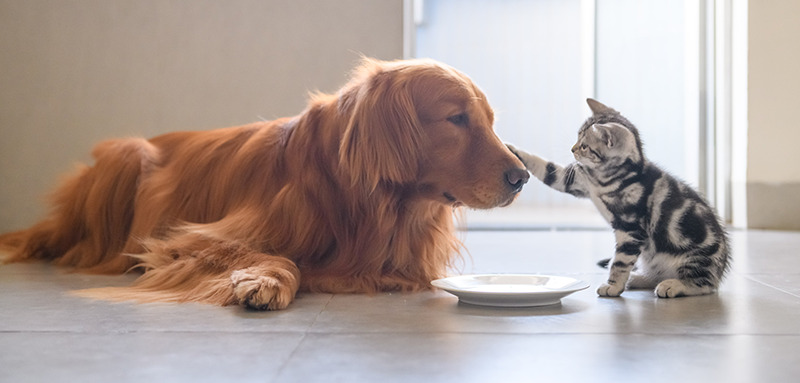 Feeding your furry friend has never been easier. When you connect the PetSafe Smart Feed Automatic Dog and Cat Feeder to WiFi, you can feed your pet from your smart phone or Amazon Echo any time or any place. The smart feeder can be set up to release up to 12 meals a day and there is also a slow feed option that dispenses food gradually for 15 minutes.
6. Smart Alarm Clock Rug
If you're the person who hits the snooze button too many times every morning, then the Ruggie Alarm Clock is for you. The smart alarm clock can be programmed to wake you up with your favorite song and only turns off when you stand on it for three seconds or more.
19. NFT Digital Frame
You've probably heard a lot about NFTs (or non-fungible tokens) over the past year. In short, an NFT is a unique piece of data stored on a blockchain that can be sold and traded. And right now, many consider them super collectable. If you got on board the NFT train and want a sweet way to display it, the Netgear Meural Canvas II digital frame lets you place NFTs or crypto-art right on your wall.
The frame has an antiglare matte display and ambient light sensor that brings your art to life. You can upload, crop, or edit photos from their app.
20. Smart Composter
KALEA unites nature and technology with their Automatic Kitchen Composter that turns organic waste into nutritious soil fertilizer in 48 hours. The smart composter features a sensor that controls the temperature, humidity, and ventilation, and reduces your waste and methane gas emission. You can monitor and control your composter, read tips on using your compost, connect with other KALEA users, and see your environmental achievements all through the KALEA app.
21. Smart Coffee Brewer
Take full control of your coffee with Invergo's Smart Coffee Brewer, the first automated pour over coffee system. The brewing system features a patented motion brew technology which allows the water to evenly saturate the coffee grounds. With the touch of a button, Invergo takes care of the steeping time, temperature, and brew volume to make you a perfect cup of coffee, every time.
22. Lua Smart Planter
Do you love plants but can't seem to keep even the lowest maintenance ones alive? Your plant has needs and if you're not an expert, it's difficult to pick up on them. With the Lua Smart Planter and free mobile app, your favorite plant can communicate its needs and essentially evolve into a virtual pet!
After you choose the plant's category and type on the app, the smart planter scans the generated QR code and sets the proper parameters for the plant's needs. The plant 'comes to life' and can display 15 different facial animations that coincide with its health and 'moods'. The planter comes with a sub-irrigation water reservoir and uses sensors to monitor moisture, light exposure, temperature, and movement. Happy plant, happy life! (Or something like that.)
Smart home ideas to protect to what matters most
Smart home technology is continuously changing and it's hard to wrap your mind around what new technology is next. You'll want to make sure that your self-making bed, your self-filling bath, and the mind-boggling technology to come are protected with smart home security.
Want more ideas to make your home safer and more connected? Check out Guardian's smart home automation systems.