Smart home security is all about safety and convenience, and we think your online experience with Guardian should be no different. In this article, we'll cover all the important things you should know about your managing your account, including registering your account, managing your passwords and passcodes, and how to log in.
Why you should log into your Guardian account
We want you to take advantage of all the benefits and conveniences we have to offer, so we recommend registering your Guardian account right away. Once you register, you'll get access to tons of important account information and services. It's a great way to manage all of your info online, in one place.
Here's just a few things you can find and do:
Account Info and Billing
Make online payments, manage payment methods, enroll in AutoPay, and view past statements.
Access Your Alarm System
Most customers use the app to access and control their security system. But you can also access through the web, and there are a few advanced settings that are located here.
Manage Emergency Contacts
Add, delete, and prioritize your emergency contacts. An emergency contact should be someone you trust with access to your home or business, who understands the operation of your alarm system and has a code.
Test Your System
Keep your system healthy by testing it once a month.
How to register your Guardian account
To register, go to GuardianProtection.com and click "Login" in the top right corner.

Next, click "Not Registered?"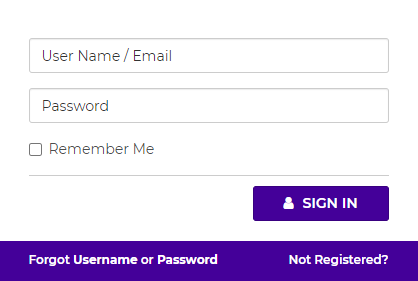 You can look up your account information using your customer number or phone number. You will also need your zip code and Verbal Alarm Password. Your Verbal Alarm Password is the single word used to verify your identity when an alarm is triggered or when speaking to Guardian. This password gives you authority to make all changes on your account.
Learn more about your Guardian passwords and passcodes here.

How to log in
Accessing your Guardian account is quick and easy. Simply go to guardianprotection.com and choose LOGIN at the top right corner.
Then enter your credentials and click SIGN IN.

Locked out of your account?
For your security, this can happen if there are too many failed login attempts to your account.
But don't worry, one of our Care Specialists will help you recover your account. Just give us a call at 1.800.PROTECT (1.800.776.8328) and we'll give you a hand!
Where do I go to control my security system?
After you log into your account by following the steps above, you will find a link to your system. In some cases, it may connect you directly to your system. In others, you may need to enter your credentials again.
Have you downloaded the app?
The Guardian mobile app is pretty awesome, and it's totally free!
Simply search "Guardian Protection" wherever you get your mobile apps.
Learn how to download the app in a snap: