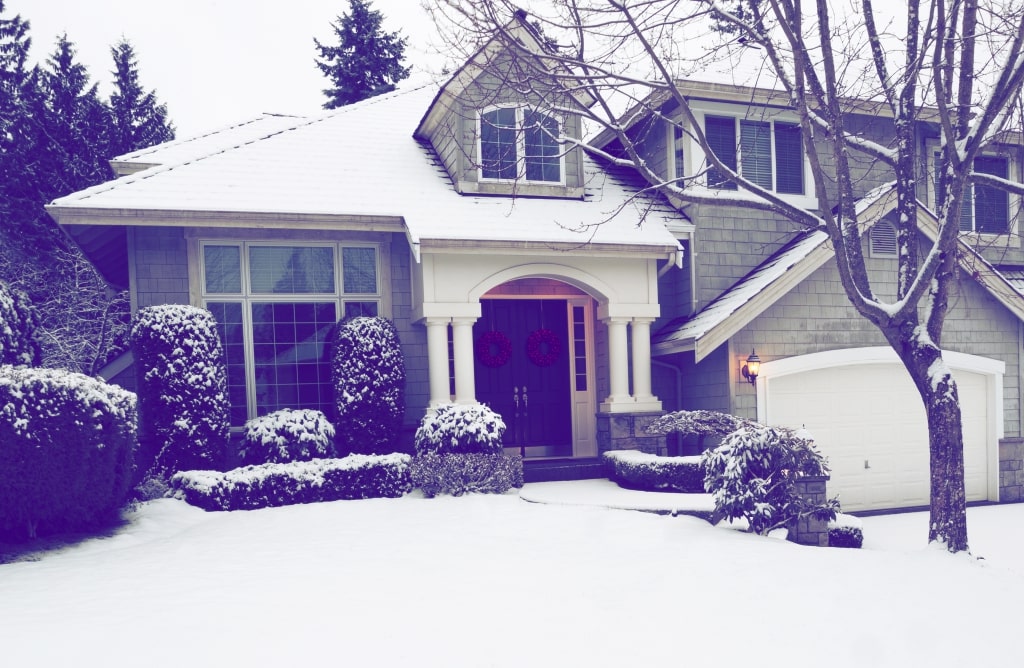 The days are getting shorter and temperatures are dropping — are you ready for winter? More importantly, is your home? There are many things to consider when preparing your home for winter to keep your family safe and warm.
First, regular maintenance and cleaning not only helps to increase your home's value, but can also save you money in the long run. According to Houselogic, a site for homeowners created by the National Association of Realtors, you can lose 10 percent of your home's total value if you let it fall into disrepair. That can translate to a $15,000 to $20,000 loss.
Second, taking care of your home means more protection for you and your family! Some of the most common causes of home fires involve behaviors that sky-rocket in the wintertime. More time spent indoors, more cooking, and more use of home heating equipment means higher risk of fires and carbon monoxide poisoning.
Third, quick tasks like checking the air filters on your HVAC equipment can reduce energy consumption and possibly save you money.
We've put together some tips for you to stay ahead of home maintenance in the winter and cut back on what needs to be done in the spring!
Tips for winterizing your house
Electrical and cooking equipment
You don't need flames to start a fire. Fires can start when heat builds up near things that burn. This not only includes lamps, but also unattended ovens and dryers with unclean lint traps and vents, as well as cooking appliances.
For a lot of us, wintertime means using our ovens more for holiday cooking and baking. However, cooking equipment is the leading cause of home fires and fire-related injuries, so it's important to be prepared. Clean your stovetop and inside the oven, making sure that there's no leftover food or crumbs at the bottom of it that can easily catch fire. Check your oven seals for cracks and if your stove has a hood, clean it and change the filter.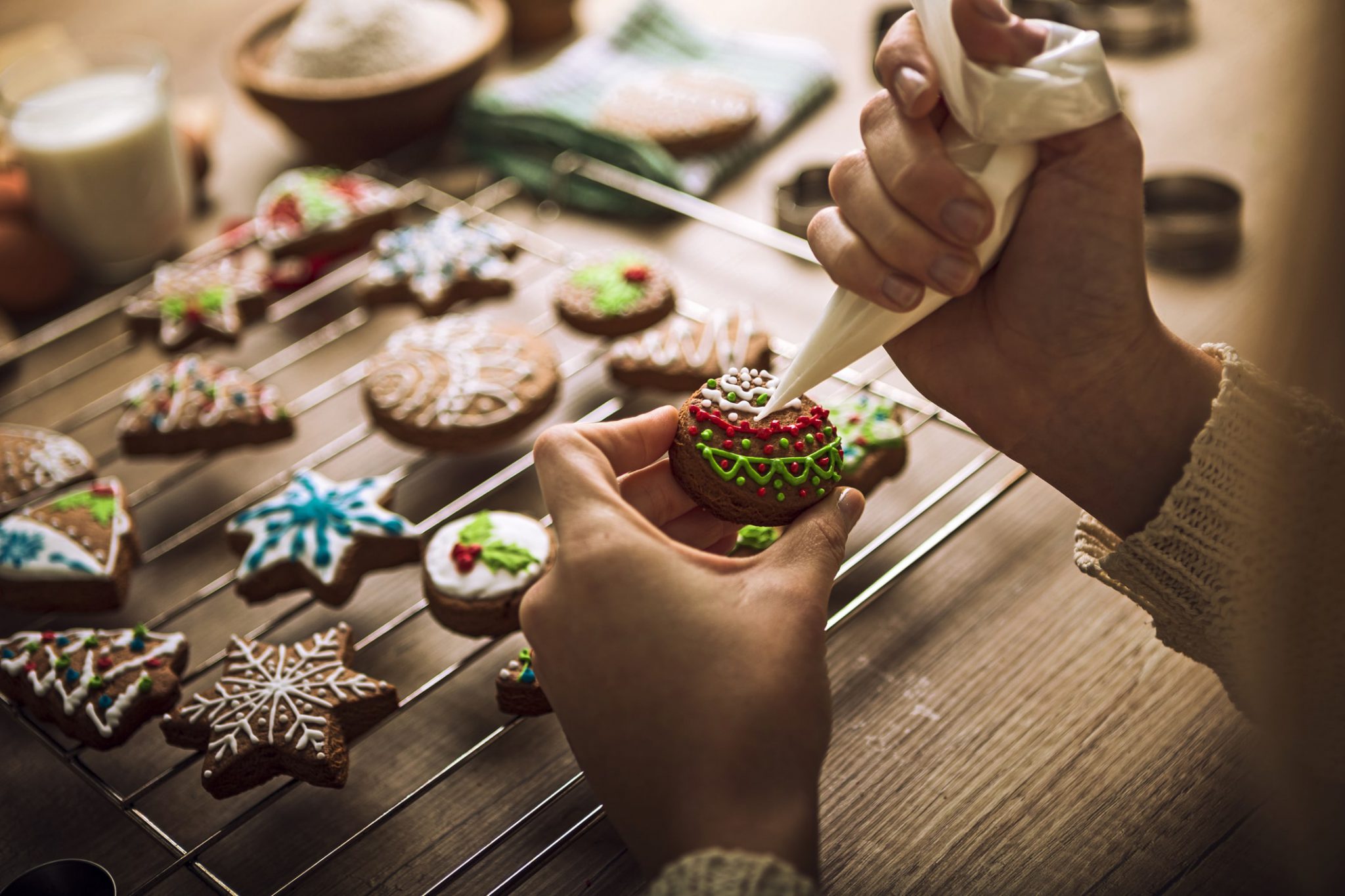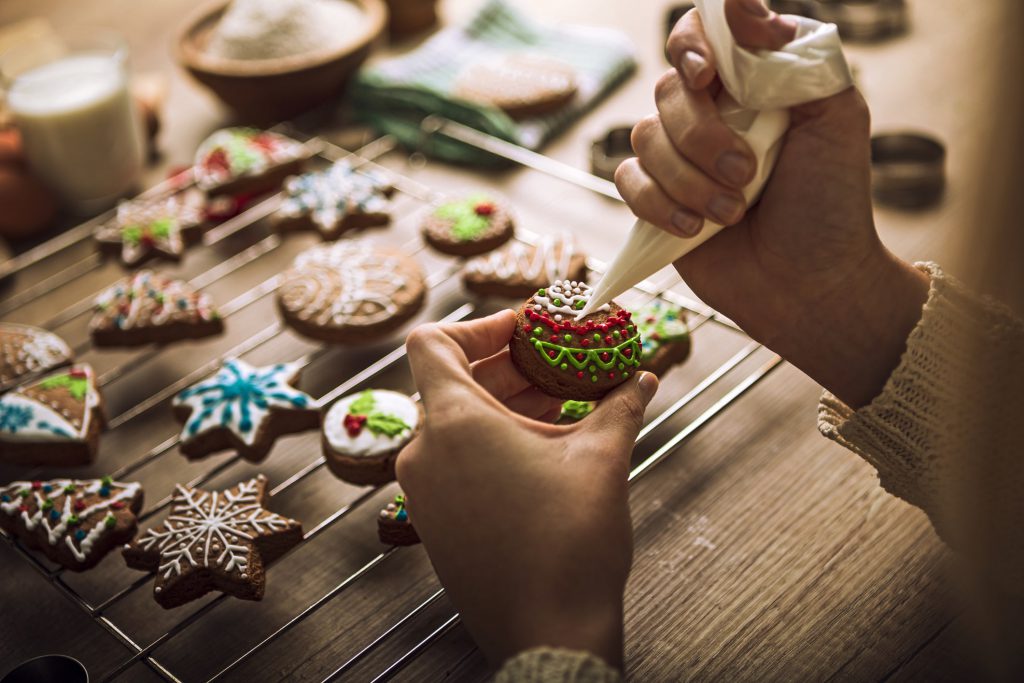 Double-check the electrical appliances in your house, and make sure your outlets aren't overloaded. Research from the NFPA revealed that home fires involving electrical failure or malfunction cause about 440 deaths and 1,250 injuries each year — plus $1.3 billion annually in property damage.
To help minimize the chances of a fire, the NFPA suggests only using one-heat producing appliance (such as a coffee maker, toaster, or space heater) — plugged into one outlet — at a time. Also, make sure electrical cords are not running across doorways and that hot light bulbs are away from things that burn, such as cloth or paper.
Home automation schedules, light control modules, smart thermostats, and room temperature sensors can add another layer of security to help prevent fires.
Smoke and carbon monoxide safety
According to the Centers for Disease Control, hospital emergency departments see about 50,000 people each year due to accidental carbon monoxide poisoning.
Replace batteries in non-monitored smoke and CO detectors once a year. If a CO detector is a plug-in, press its test button to ensure it's working.
Monitored smoke and CO detectors should be tested regularly, according to the security provider's recommendations. Generally, all smoke and CO detectors should be tested monthly.
Walls, doors, and windows
Check for any cracks in your walls, doors, or windows and prepare them before it turns bitter outside. Cracks can lead to leaks and cold drafts, so being proactive with them can save you money down the road.
Using weatherstrips and door sweeps are an effective and easy way to keep the cold out and the heat in, which will potentially reduce your energy bills.
Winterizing water pipes and plumbing
Depending on your location, you'll need to winterize your plumbing pipes for freezing temperatures that can cause leaks and breaks in the home. According to the Insurance Information Institute, 30% of homeowner insurance claims involved water and freezing. When the water in your pipes freeze, it expands as it becomes ice, which causes pressure in the pipes and leads to damage.
We recommend insulating the pipes that run through the attic, outdoor pipes, and other non-heated areas in or around your home.
Home heating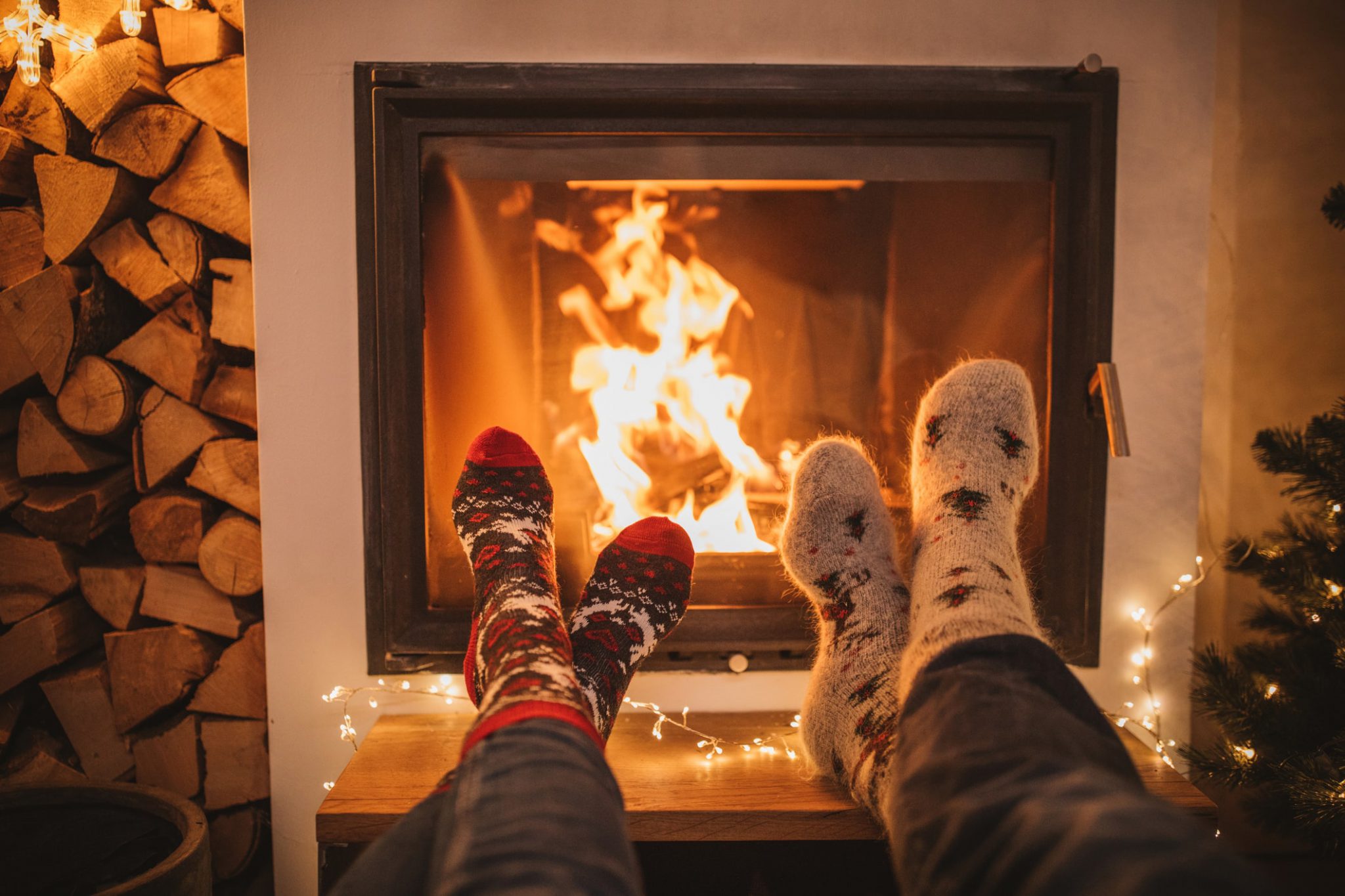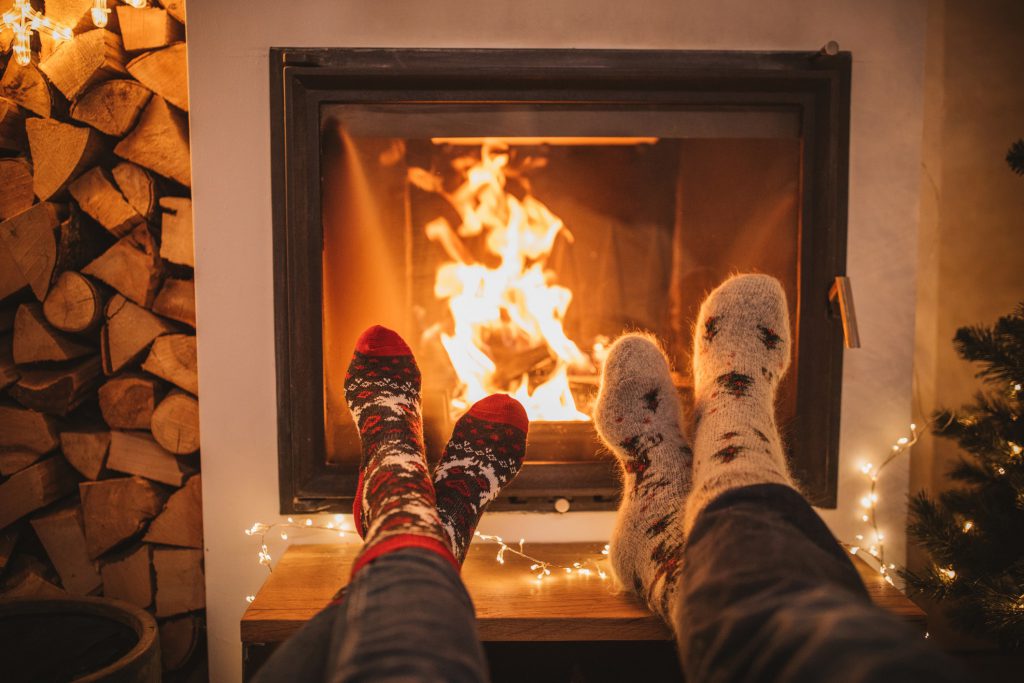 According to FMA, heating is the second leading cause of home fires. Half of home fires are reported during the months of December, January, and February.
Space heaters can be a great source of additional heat for a chilly room when used safely. Avoid placing them near curtains, tablecloths, or other fabrics and check to make sure the heater has an automatic shutoff in case it reaches a dangerous temperature.
As always, keep pets and children away from these heat sources and make sure to turn any portable heater off when leaving a room or going to bed. If you're using a fuel burning space heater, make sure you're using the type of fuel specified by the manufacturer.
If you have a fireplace, we recommend having it inspected by a professional once a year. If you don't use it that often, there could be flammable debris and soot that raises the risk of fire.
Lastly, it's important to maintain your HVAC and furnace. Dirty, clogged filters cause a furnace to work overtime and less efficiently and can present a fire hazard. Ideally, check and replace filters each quarter to maximize efficiency and give you peace of mind.
Be careful with open flames
Whether it's holiday candles or a wood-burning fireplace or stove, use open flames with caution. Always have a screen in front of your fireplace and never leave candles burning after you've left the room or the house. Finally, be sure to avoid placing decorations, holiday trees, and other seasonal décor close to an open flame.
Clean the gutters
A good rule of thumb: have your gutters cleaned as soon as the leaves stop falling in autumn. Falling leaves can create a build-up; cleaning your gutters of leaves and other debris and prevent clogging and allow melting snow and ice to drain.
Prepare your roof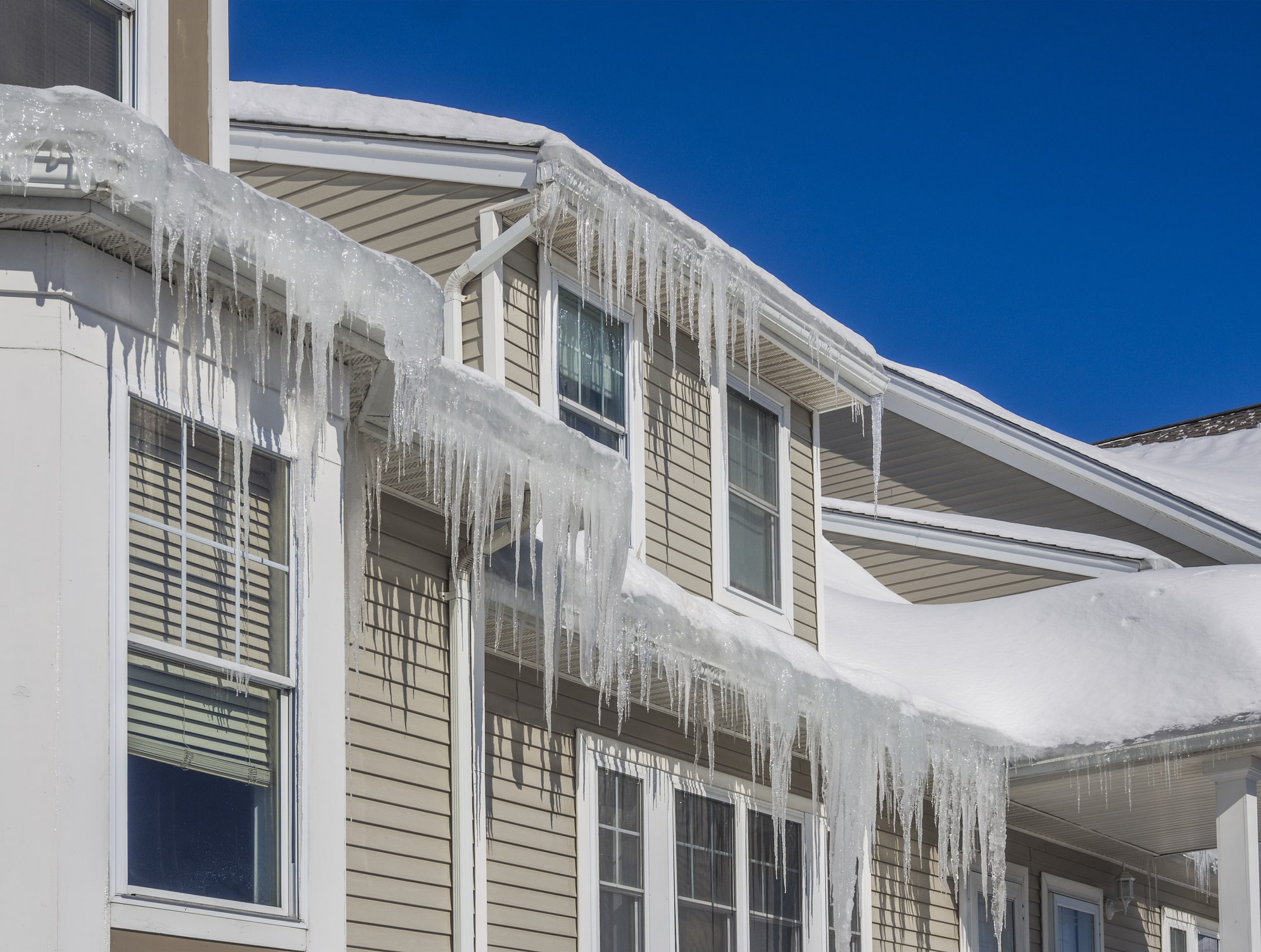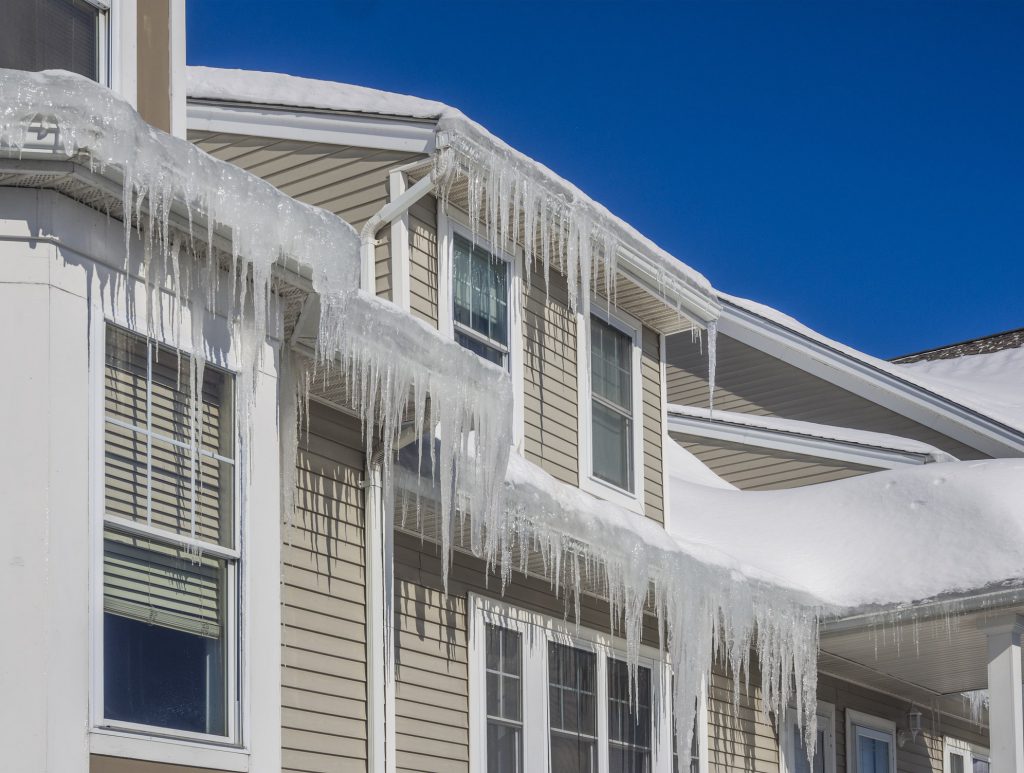 Inspect your roof before the cold weather hits and snow starts falling. Look for broken or missing shingles and deterioration, and clear off other debris such as leaves and sticks.
Protect your plants
Don't leave those plants and flowering trees outside during the winter! Try to bring them indoors (while still giving them access to the sun) before the temperature reaches 45 degrees Fahrenheit or lower.
Outdoor furniture and appliances
Bring any outdoor furniture inside or move to storage. Wrap any furniture that can't be moved in a tarp and secure them with bungee cords. Roll your grill inside, or at least put the propone tank somewhere away from the cold temperatures.
Cold weather survival kit
In case of a winter storm that may result in a power outage, check your batteries in flashlights and other non-electric lighting, make sure you have a three-day supply of non-perishable food. If needed, restock your first aid kit.
Winter home maintenance checklist

Inside the home
Test your smoke and carbon monoxide detectors.
Perform monthly testing on your security system to ensure it's communicating with the monitoring center.
Change the air filter in your HVAC.
Clean tile grout.
Check for frozen pipes and plumbing.
Install monitored water sensors to help prevent flooding.
Tackle drywall/plaster repairs and painting projects (low humidity helps).
Set up or adjust heating and cooling schedules on smart thermostats to maximize efficiency.
Clean dryer filters, vent, and lint traps.
Clean the inside of your stove.
Check electrical appliances, outlets, and fuses.
Have your chimney and fireplace inspected and cleaned by a professional.
Have your furnace inspected by a professional.
Create or update a home inventory.
Organize storage areas.
Create a cold weather survival kit.
Review and update smart door lock user codes.
Outside the home
Keep snow shoveled away from your foundation, garage, driveway, and parking spots.
Check for and remove ice dams and icicles on your roof.
Check any covered patio furniture.
Clear debris from your gutters.
Make sure downspouts and gutters have not been affected by snow and ice.
Check outdoor security cameras to ensure snow build-up and icicles aren't obstructing your view.
Take inventory of your supplies, including deicing salt and spare fuel.
Trim tree branches away from your siding and windows.
Wrap/insulate all exterior hose bibs.
Check caulking around doors/windows for deterioration.
Inspect concrete patios, driveways, or walkways and fill in any cracks, then apply concrete sealer.
Put up plastic sheets or weather screens on windows to help keep in heat.
Make sure ladders are at least 10 feet away from overhead power lines.
Check that firewood is covered, and move any rotted firewood away from your house.
Plan ahead for spring
Feeling ambitious? Why not start thinking about the warmer months? Here's a few ideas to get a jumpstart on spring planning.
Donate any unused clothes, coats, and shoes that are in good shape.
Create spring and summer home improvement project lists.
Start planning/budgeting for upcoming projects and home renovations.
Look out for early sales on supplies for the spring/summer.
Plan ahead for spring and summer activities and vacations.
Preparing your house for winter can be a lot of work. If you need help securing your home this winter, call Guardian at 1.800.PROTECT (1.800.776.8328) for a free quote on professionally monitored smart home security!