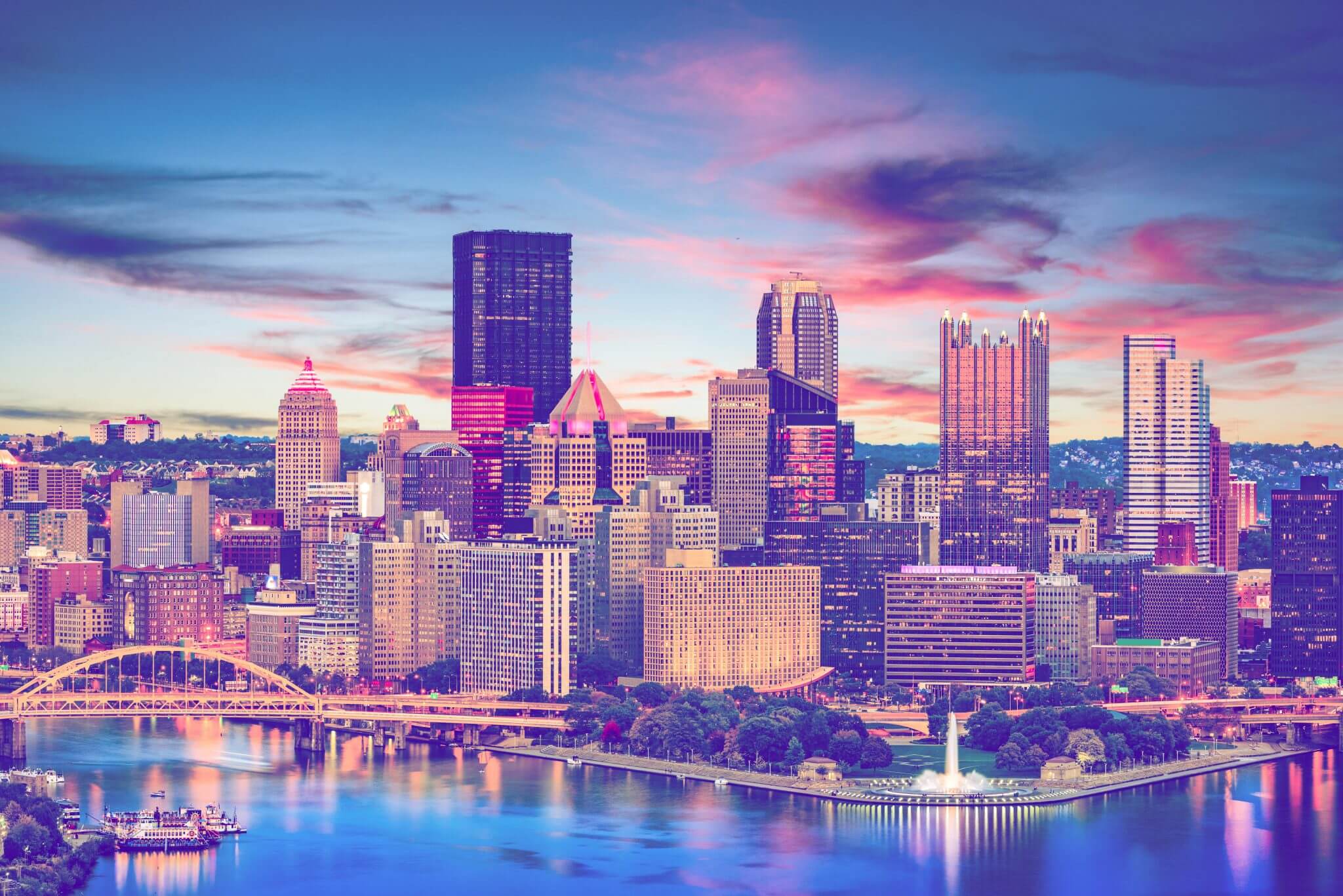 Guardian has been helping keep Pittsburgh safe for 70 years. We were born here in 1950, when we focused on installing security systems for jewelry stores. Decades later, we operate many branches across multiple states providing residential and commercial security for more than a quarter million customers. And still, Pittsburgh feels like home.
Guardian Protection – Pittsburgh, PA
174 Thorn Hill Road
Warrendale, PA 15086
724.465.1076
Smart security service areas in the Greater Pittsburgh Region
Here's some of the areas we serve in Pittsburgh (there are many more!):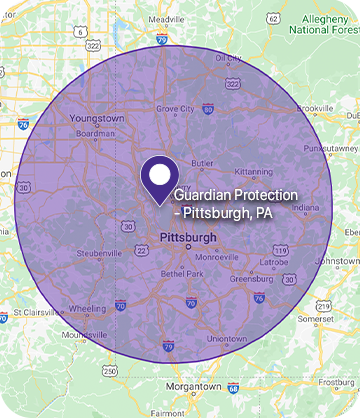 Cranberry Township, PA
Fox Chapel, PA
Gibsonia, PA
Pittsburgh, PA
Sewickley, PA
Butler, PA
Wexford, PA
Mars, PA
Canonsburg, PA
Coraopolis, PA
Venetia, PA
Allison Park, PA
Bridgeville, PA
Monroeville, PA
McDonald, PA
Burglary, Fire, and Life Safety in Pittsburgh
Life in Pittsburgh is great, but no matter where you live, property crime and burglary can be a risk.
The City of Pittsburgh Bureau of Police reports that 48% of all burglaries in the city were forced entries in residences. On average, five burglaries took place every day in 2016 in Pittsburgh.
Even in the safest of cities, homes still need protection from the unforeseeable. Everyday activities can put your home at risk of fire, smoke, and carbon monoxide (CO) from cooking to using electrical outlets, home appliances, and candles.
Guardian Solutions for Pittsburgh
Custom-designed to fit your home, budget, and most importantly, your security needs, Guardian Protection solutions help create a layer of security over the people and places you love. Start protecting your world with:
Professionally installed security systems
Award-winning 24/7 monitoring
A local team who cares about you and your family
Take The Home Security Quiz

Pittsburgh deserves to be safe
Take a proactive approach to your home's security. It not only gives you peace of mind, but also helps protect what matters most to you.
Doing Good in Pittsburgh
Along with helping keep people and businesses safe, our Pittsburgh team members love coming together for a good cause. From food drives to fundraisers to hands-on volunteer work, we partner with local charities and non-profit organizations all over the Greater Pittsburgh Area.
Charities we support include:
Merakey
Variety, the Children's Charity
Children's Hospital, Pittsburgh
412 Food Rescue
Jubilee Soup Kitchen in Pittsburgh
Gleaner's Food Bank
The Lighthouse Foundation
And many more!