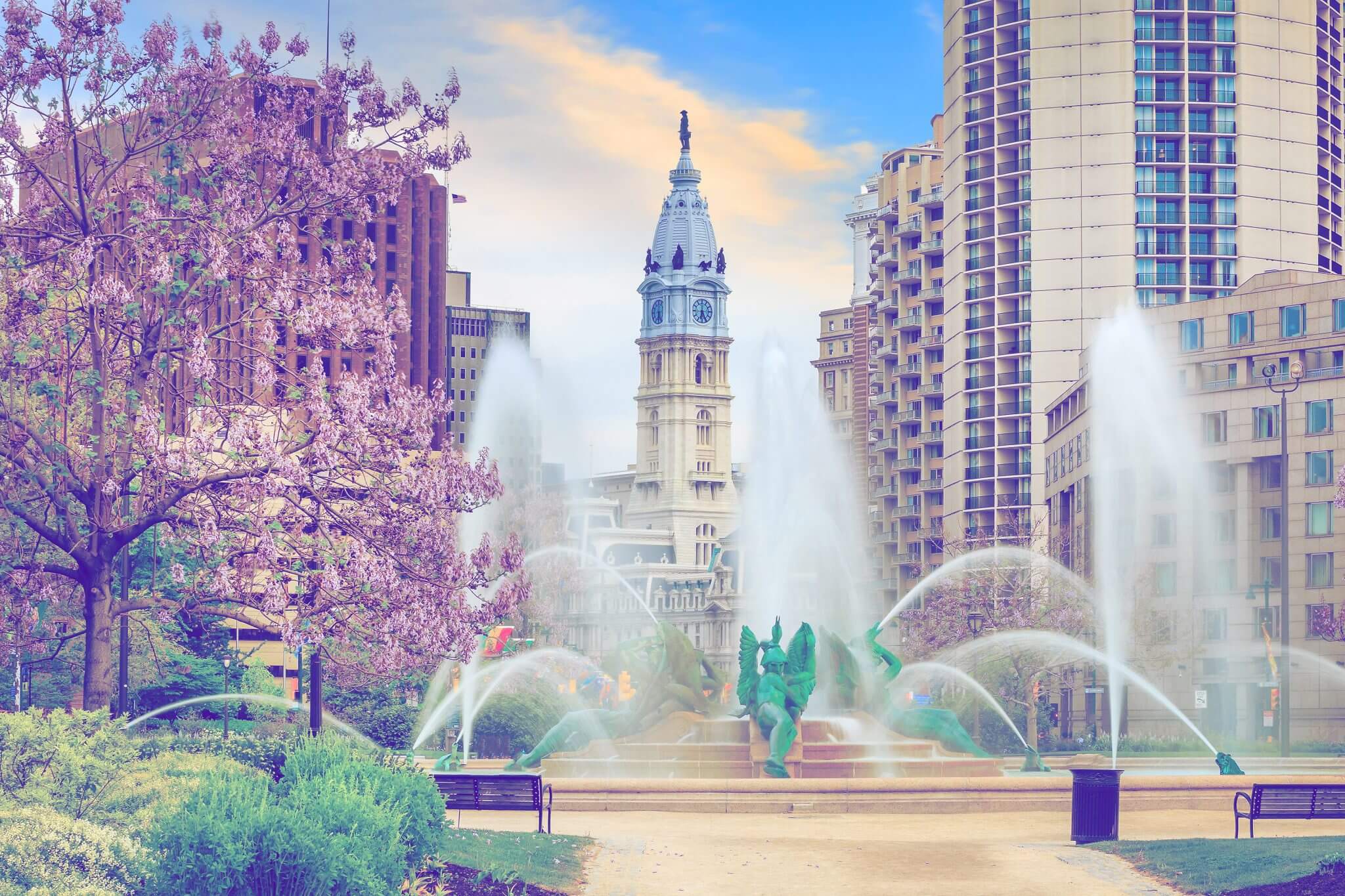 Guardian Protection is recognized as a top 10 security company nationwide, proudly serving customers since 1950.
We offer the very best smart home security and business security solutions — installed by experts, monitored 24/7 by people who care, and elevated with automation technology.
In short, we've got Philly covered.
Guardian Protection – Philadelphia, PA
835 Sussex Blvd.
Satellite 4
Broomall, PA 19008
215.968.2067
Smart security service areas in Philadelphia
Here's some of the areas we serve around Philadelphia (there are many more!):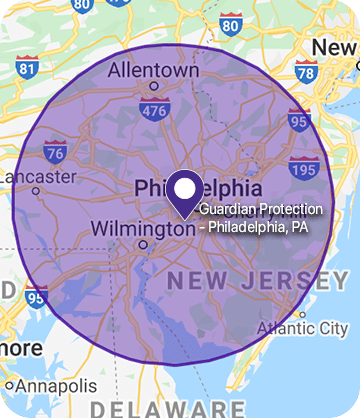 Newark
Wilmington
Middletown
Toms River
Sicklerville
Elkton
Townsend
Barnegat
Howell
New Castle
Vineland
Bear
Sewell
Gilbertsville
Cherry Hill
Burglary, Fire, and Life Safety in Philadelphia
Whether you are in the Philadelphia area to start a business or make a home, you deserve a space that makes you feel safe and in control.
Anywhere you live, property crime and burglary can be a risk. In 2018, there were approximately 6,500 burglaries reported in Philadelphia alone.
In addition to scary, these crimes can be costly. Victims of burglary in the U.S. suffered an estimated $3.4 billion in property losses in 2018, and 65% of these burglaries occurred in someone's home.
Even in the safest of cities, homes still need protection from the unforeseeable. Everyday activities can put your home at risk of fire, smoke, and carbon monoxide (CO) from cooking to using electrical outlets, home appliances, and candles.
Guardian Solutions for Philadelphia
Custom-designed to fit your home, budget, and most importantly, your security needs, Guardian Protection solutions help create a layer of security over the people and places you love. Start protecting your world with:
Professionally installed security systems
Award-winning 24/7 monitoring
A local team who cares about you and your family
Take The Home Security Quiz
Philadelphia deserves to be safe
Take a proactive approach to your home's security. It not only gives you peace of mind, but also helps protect what matters most to you.
Doing Good in Philadelphia
Along with helping keep people and businesses safe, our Philly team members love coming together for a good cause. From food drives to fundraisers to hands-on volunteer work, we frequently partner with charities and non-profit organizations based in the communities we serve.
One way we love to get involved in Philadelphia is through the Guardian Kids ID program, a free community service that helps us spread the word about the importance of child safety while providing parents with tools to help keep their children safe. Since 1997, this program has served over 15,000 families nationwide.
Learn more about the Guardian Kids ID program.
Frequent Flyer
Gone often? No problem. Stay connected and make sure your house is protected when you're jet-setting for work or pleasure. Turn on your lights, see who's at your front door, close your garage, all from the comfort of your cramped middle seat.
Check out our Frequent Flyer Package
Pet Parent
Got a pet? Got five? Make sure your fur babies are safe and sound while you're at work.
Check out our Pet Parent Package
The Works
You don't want to choose between security and home automation devices, and with The Works, you don't have to.
This package is for people who want it all. If you have the next iPhone launch date programmed into your cell phone — or have a second home in Cupertino — this is the right choice you.
Check out The Works Package