Typically, a keypad panic button must be pressed for several seconds. An audible sound will start from the system when the panic button is activated. 
If you have an IQ2 panel:
1. In the bottom right corner, tap

2. Long tap the panic you need.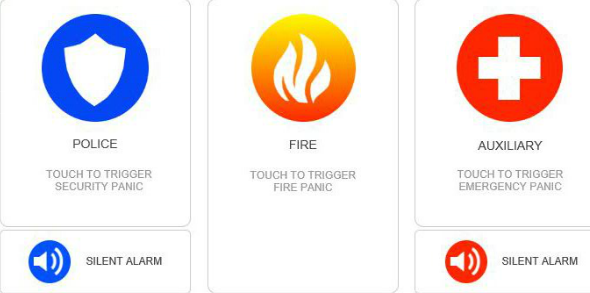 You can find more instructions on your security system in your user manual here.
If you subscribe to our smart home security services, you can arm, disarm, or manage your security system from your smartphone using the Guardian app. For quick tips on how to use the app, check out our App in a Snap video series!