Did you know you can use your Guardian indoor security camera or an image sensor and a Santa suit to catch video clips of you — er, we mean Santa — delivering presents? Even if the footage only catches Santa's boots, your kids will be excited to see that Santa really did show up while they were sleeping.
This year, you can utilize your smart home security system to entertain your kids and "prove" that Santa came. Just set up a Santa Alert and use sensors you already have so you can get an alert when Santa enters your home.
Here's how it works:
1. On Christmas Eve, log into MyGuardianHome.com and click into the Sensors card.
2. Pick a sensor that's easy to activate, like the back door, and rename it "Chimney."
No chimney? No problem. You can personalize this step to fit the holiday story your kids love, or just name it something memorable like "Santa Sensor."

3. Now go to your Notifications tab and set up a new notification. Choose "Add New Notification," and then choose "Sensor Activity."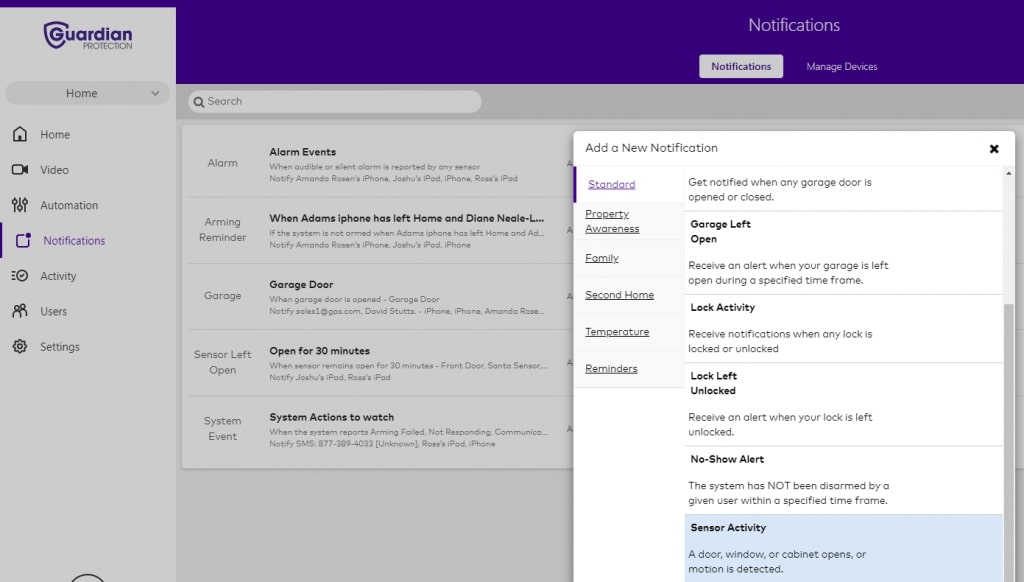 4. Choose the newly named sensor (e.g. "Chimney" or "Santa Sensor," and any other requirements you want, and then choose "Save."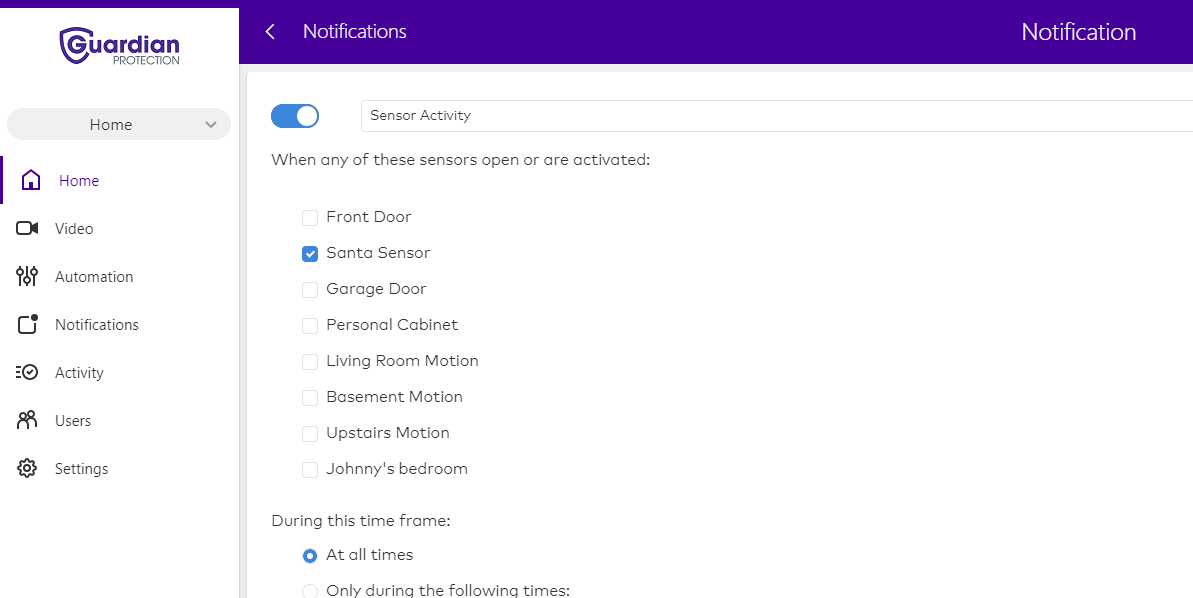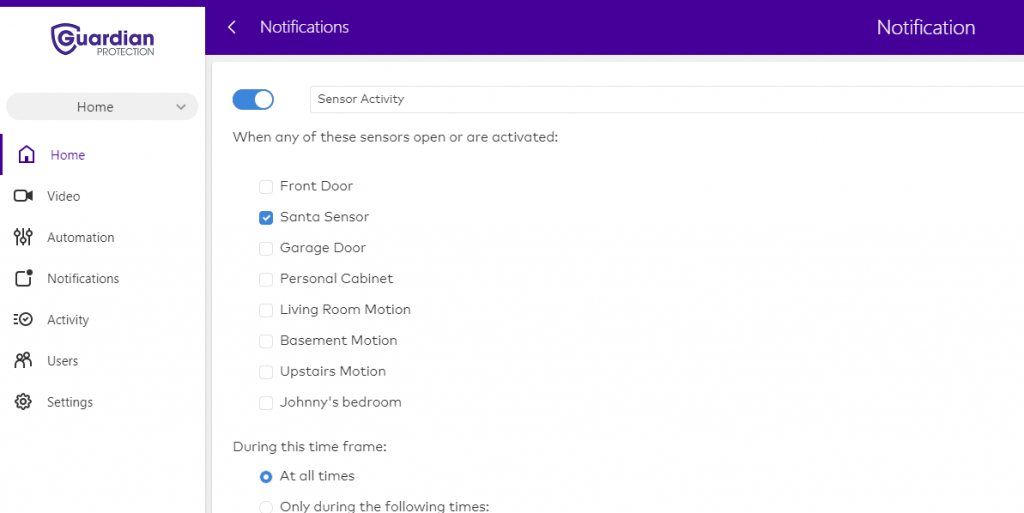 5. Trigger the sensor after the kids have gone to bed and leave the alert up for the morning.