Security systems for restaurants give business owners peace of mind that is priceless. But with increasing sales, restaurant security systems can also make a tangible and profitable difference.
According to Statista.com, in the 10 years leading up to 2019, food and drink sales in the U.S. restaurant industry steadily increased and reached over 773 billion dollars. In February 2022, FastCasual.com, a digital outlet that's reported on news, events, trends, and people in the fast-casual restaurant industry since 1997, reported that consumer spending at restaurants grew by 16% in 2021 compared to the previous year. That's good news for you, as a restaurant operator!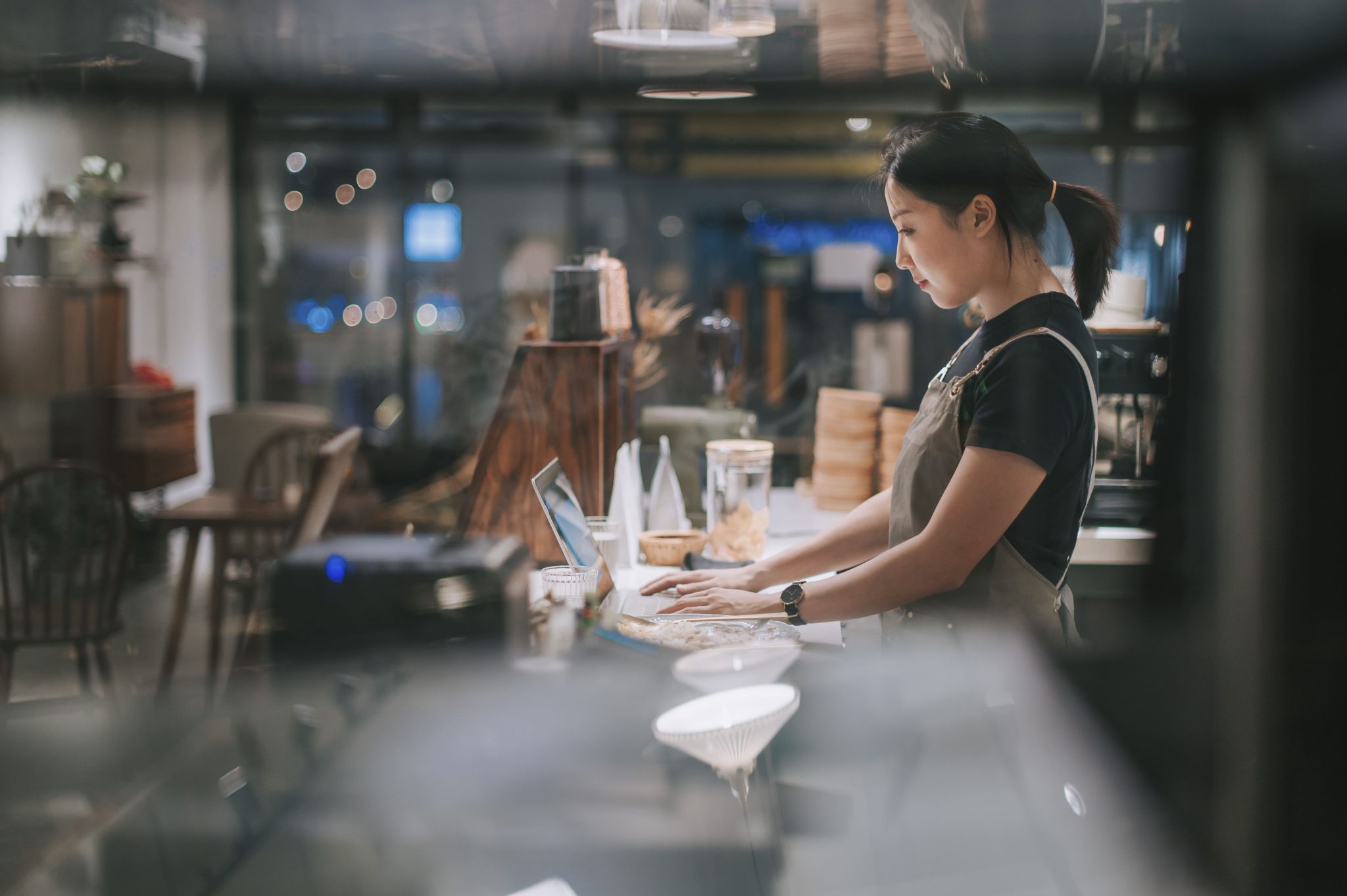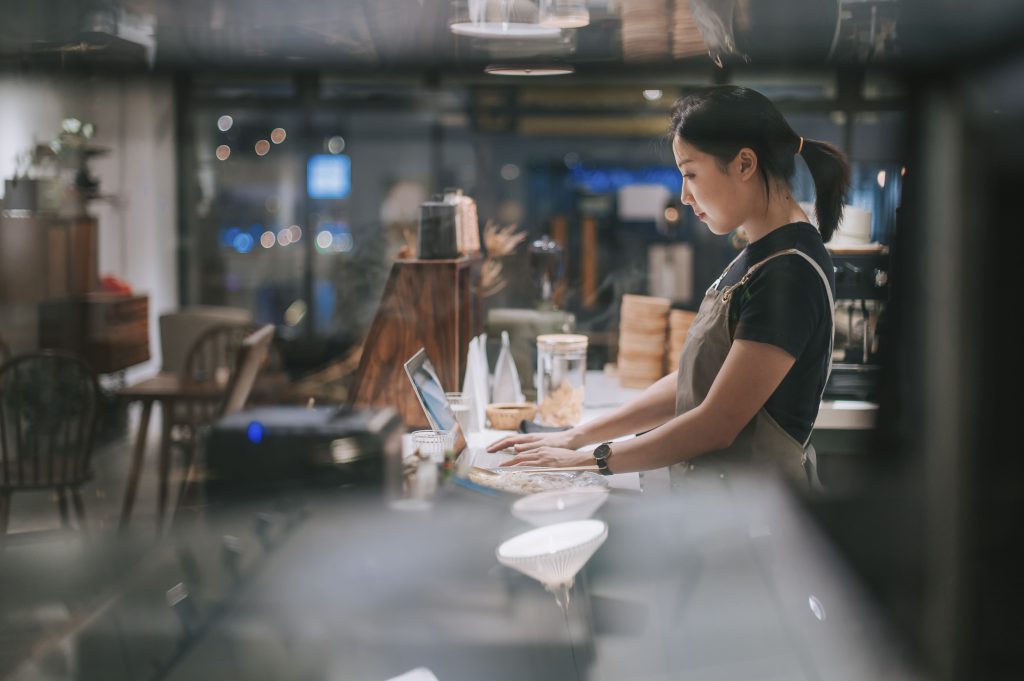 On the other hand, if you're considering entering the industry, startup costs for an average restaurant range from $275,000 to $425,000 according to accounting software firm Sage. Breaking it down, costs are said to include a security lease deposit or mortgage down payment, legal fees, building improvements, kitchen and cooking equipment, tables, furniture, and tableware, ordering and payment technology (POS) systems, signage, and creating accessibility for disabled persons. Adding significantly to the tally are ongoing line items such as monthly/annual lease/ mortgage payments, employee salaries, food, beverage, and more.
Why Invest in a Restaurant Security System?
Whether you're a seasoned restaurant operator or emerging as a new one, we think you'll agree on the importance of protecting the sizable investment you've made. Property must be protected; people must be protected. And let's just say, it doesn't hurt that profitability will be an outcome!
Guardian Protection has secured restaurant assets for decades, based on a tradition-rich legacy of outstanding customer care and smart, reliable technologies. Thousands of restaurant locations across the U.S. entrust their people and property to the watchful eye of our 24-hour UL-certified monitoring centers.
In addition, we share our experience and knowledge freely. One thing we're seeing more of today is intruders becoming smarter about security technology in restaurants. We've seen restaurants successfully thwart this disturbing trend using a few smart security measures. Here are three, for starters, that will also save you money and headaches.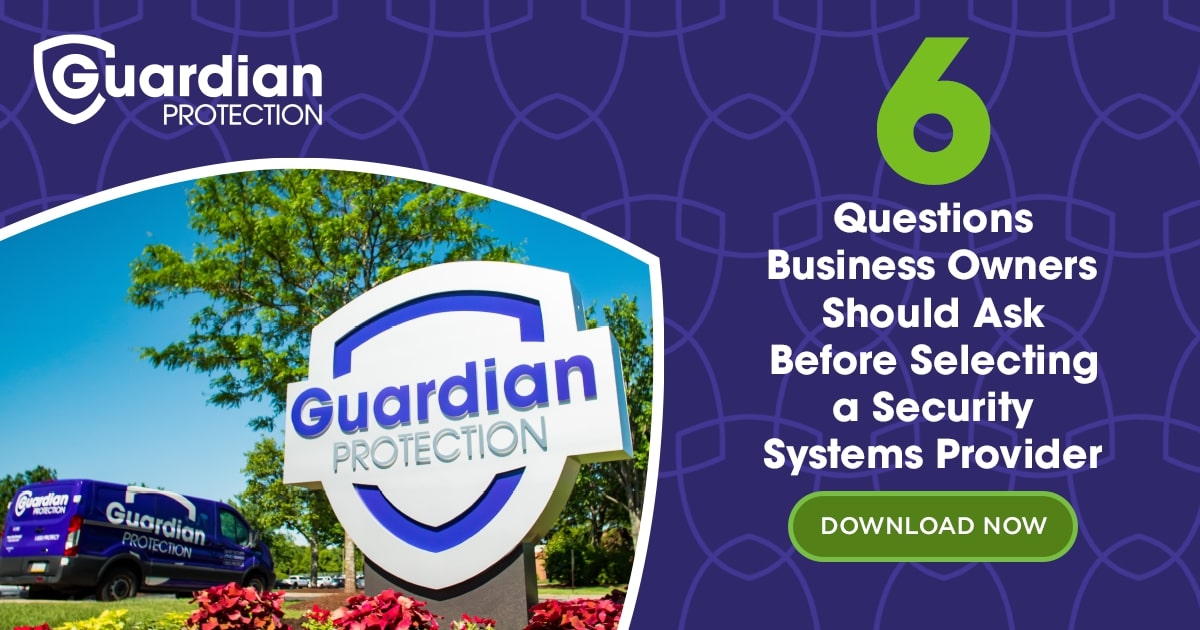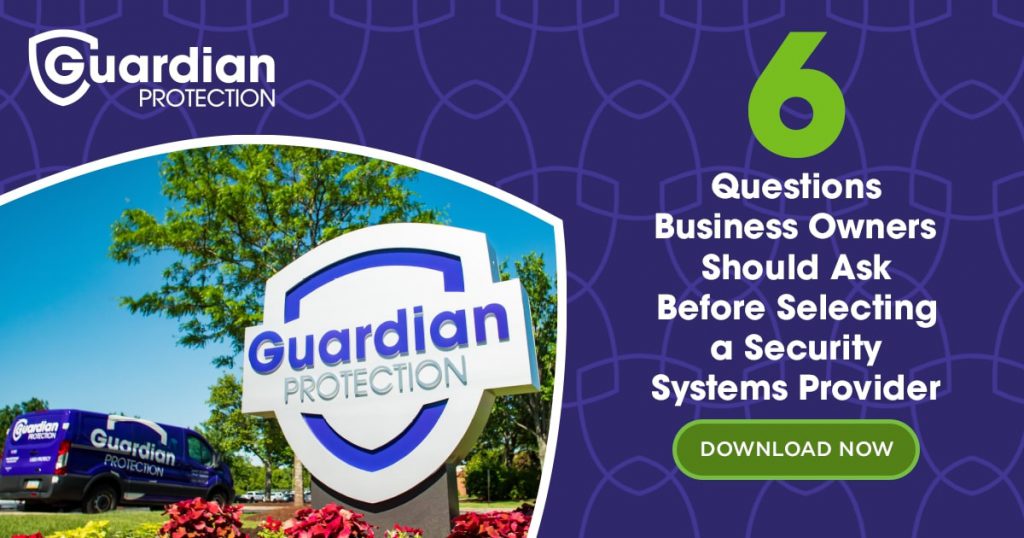 Security Measures to Protect Your Business
Operators are adding more glass break and ceiling-mount 360-degree motion detection to thwart the intruders who may be entering low, breaking windows with a muffling device, and staying low to the ground as they approach a targeted area within the restaurant.

Operators have found that dual-tech motion detection can be another solution to this because it detects not only movement but temperature change of an object in the field of view.

Operators are finding video-related solutions to be extremely helpful. Video Loss Signals (email or text notifications) are notifying operators when a system loses its internet connectivity and thus ensuring peace of mind on the camera system's status, while Video Loss Notifications are making it easier for the restaurant operator to retrieve footage based on the "timestamps" those notifications associate with the stored video.
In addition to sharing our knowledge freely to help you and your restaurant become more profitable, we're always willing to visit your site and provide a customer security evaluation at no charge. Just as you are all in to building a dream founded within the restaurant industry, we're all in to protecting that dream!
Our solutions are simple, affordable, and adaptable. Thousands of customers trust us because we're big enough to deliver and small enough to care.
Call us at 1-800-857-5028 or complete the form here and we'll be in touch.