Medical emergencies can happen anywhere in the home. If you or someone you care about suffers from mobility issues, you know how important it is to have quick and easy access to help.
Let's talk about why it's so important to respond quickly to injuries and medical emergencies that happen at home, and how monitored home security and medical devices can help.
Average response time of Emergency Medical Services (EMS)
When an emergency happens in your home, the average response time of emergency medical services (EMS) varies greatly, which is something you probably know, especially if you live far from a hospital or firehouse.
On average, the length of time between a call for help and the arrival of emergency medical services is about seven to eight minutes in the U.S. In more rural areas, that number can jump to nearly 30 minutes. This information is not intended to reflect poorly on emergency responders, who face incredible challenges every day. Rather, these numbers underscore the importance of being prepared to react to an emergency and assist the professionals when they arrive.
Why response time is critical in medical emergencies
When it comes to medical emergencies and accidents at home, the ability to get help quickly is crucial. Seconds count. In the moment, panic tends to slow down your thinking and your reaction time when you need it most.
Consider this:
In the case of a cardiac arrest, for every minute that passes without CPR and defibrillation, the chances of survival decrease by 7-10%.
Research indicates patient survival rates increase as EMS response times decrease.
Falls are leading cause of injury and death in older Americans.
Across all age groups, unintentional poisoning is the leading cause of injury-related deaths.
The faster you can get in touch with emergencies responders, the better. So are you prepared in the event of a home injury or medical emergency?
Many unintentional injuries occur at home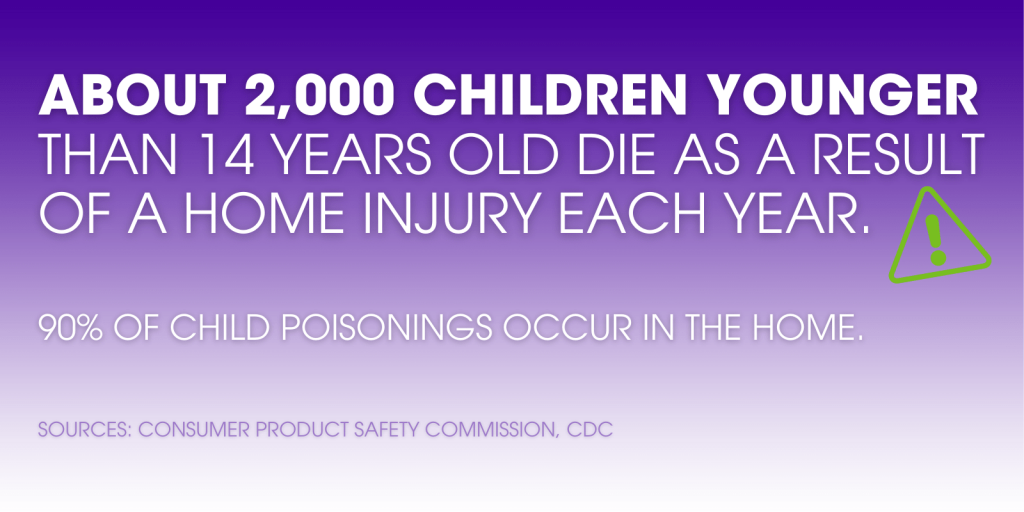 According to the CDC/National Center for Health Statistics, unintentional injuries result in 24.5 million emergency room visits and 173,040 deaths every year.
The top seven causes of unintentional injuries are:
Poisoning (including accidental overdose)
Motor Vehicle Crashes
Falls
Choking and Suffocation
Drowning
Fires and Burns
Natural and Environmental Incidents
Of the top seven causes of unintentional injury and death, five could occur in your home.
How monitored home security helps in emergencies
As mentioned, requesting assistance as quickly as possible is one of the most important things you can do to improve the outcome in an emergency. Medical alert devices with professional monitoring are powerful tools to connect you to an emergency response at the push of a button. Devices can be purchased as part of a fully-integrated smart home security system, where the same team who receives burglary alarm or fire alarm signals receives your medical emergency signal.
As opposed to non-monitored devices — which rely mainly on getting in touch with your personal contacts — a professionally monitored device is connected to a trained team of experts. When the experts receive your signal, they initiate a response with the appropriate emergency services team to get you help as quickly as possible.
Wireless Medical Pendant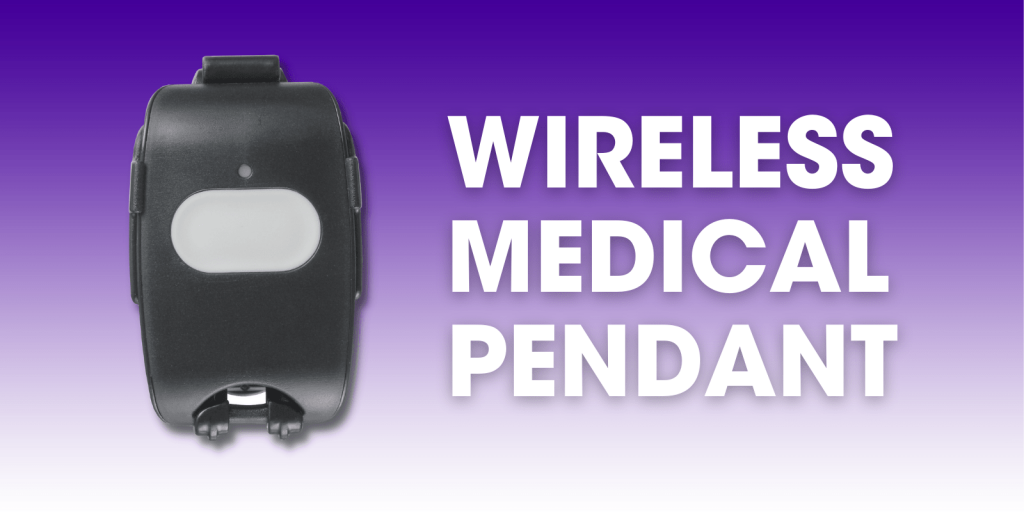 If you're worried about an accidental injury in your home, a medical alert pendant from Guardian lets you signal for help all around your home, inside and outside, anywhere within range of your wireless security system. This is particularly helpful for elderly people, especially if they live alone.
A wireless medical pendant can provide peace of mind for those with health or mobility problems, or anyone who has loved ones with these concerns. If there is an emergency, all you have to do is press the panic button to send an emergency signal to the monitoring center. A pendant can be used inside your home or very close to it.
Accidental alarms happen can happen with any security device. But when looking into a medical pendant, look for one that's less likely to be triggered by small bumps or nudges. Guardian's pendant has a press and hold feature designed to reduce accidental alarms.
Medical Emergency Keypad Panic Button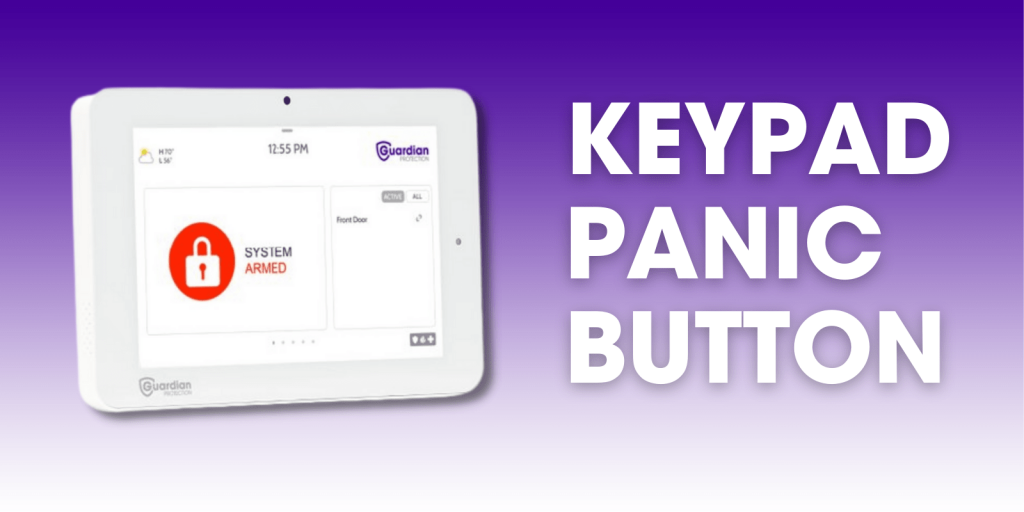 The panel controlling your monitored home security system allows you to call for help with the touch of a button. Our U.S. based, accredited monitoring centers have trained specialists at the ready to help protect you and your loved ones in an emergency. Click the emergency button on your home security panel and Guardian will initiate a response in an average of 30 seconds or less. This removes some of the stress from calling for help and makes it fast and convenient.
Security panel includes built-in Medical Panic Button
Press and hold to send an emergency signal
Sends alert to a 24/7 monitoring center
What to do in an emergency
You never know when someone you care about will find themselves in urgent need of medical attention. According to FEMA, if you're in an emergency when someone needs medical assistance, the best thing to do is to remain calm, dial 911, and protect the person from more harm if possible.
If you have a Guardian monitored protection system with a touchscreen control panel, there's no need to pick up the phone and dial 911 during an emergency. Simply press the police, fire, or medical emergency button.
When you reach EMS, answer their questions as clearly and calmly as possible. Follow any instructions from the 911 operators on what to do while waiting for help to arrive.
True stories from Guardian customers about medical emergencies
Here are some true stories from customers who used their keypad to get help in a medical emergency.
When I was awakened one morning by the sound of my baby gasping for air, my first instinct was to press the Guardian keypad. It was the right thing to do. In just a few minutes, the paramedics were at our door — the police came too!
We are so pleased with our Guardian system. It's good to know that help is out there. Guardian is so simple to use, I've shown my five-year-old daughter how to use it. It's just one button to press and no numbers to remember, which is really helpful if you're upset and frightened.
Joan R., Pennsylvania

Whether you experience a burglary, fire, or medical emergency, Guardian can monitor your home 24/7 365 to help protect you and your loved ones. Find out more about the types of security packages Guardian offers or call 1.800.PROTECT (1.800.776.8382).