PITTSBURGH, July 8, 2022 – A partnership between Guardian Protection and MLB team The Pittsburgh Pirates, has created unique opportunities for employees of Guardian and its parent company Armstrong Group, as well as Pirates fans. Guardian sponsored the giveaway of 20,000 Bill Mazeroski bobbleheads at the July 5 Yankees versus Pirates game at PNC Park, which was attended by more than 500 Armstrong Group employees and their families who benefitted from the company's free ticket opportunity.
Mazeroski, who is best known for hitting the game-winning ninth-inning run that clinched the 1960 World Series championship for the Pirates, was present for the special tribute. A handful of lucky employees were on the field pre-game: one caught the first ball thrown by Mazeroski, and another registered an honorary first pitch. The night was capped with a Pirates win in a sold-out park.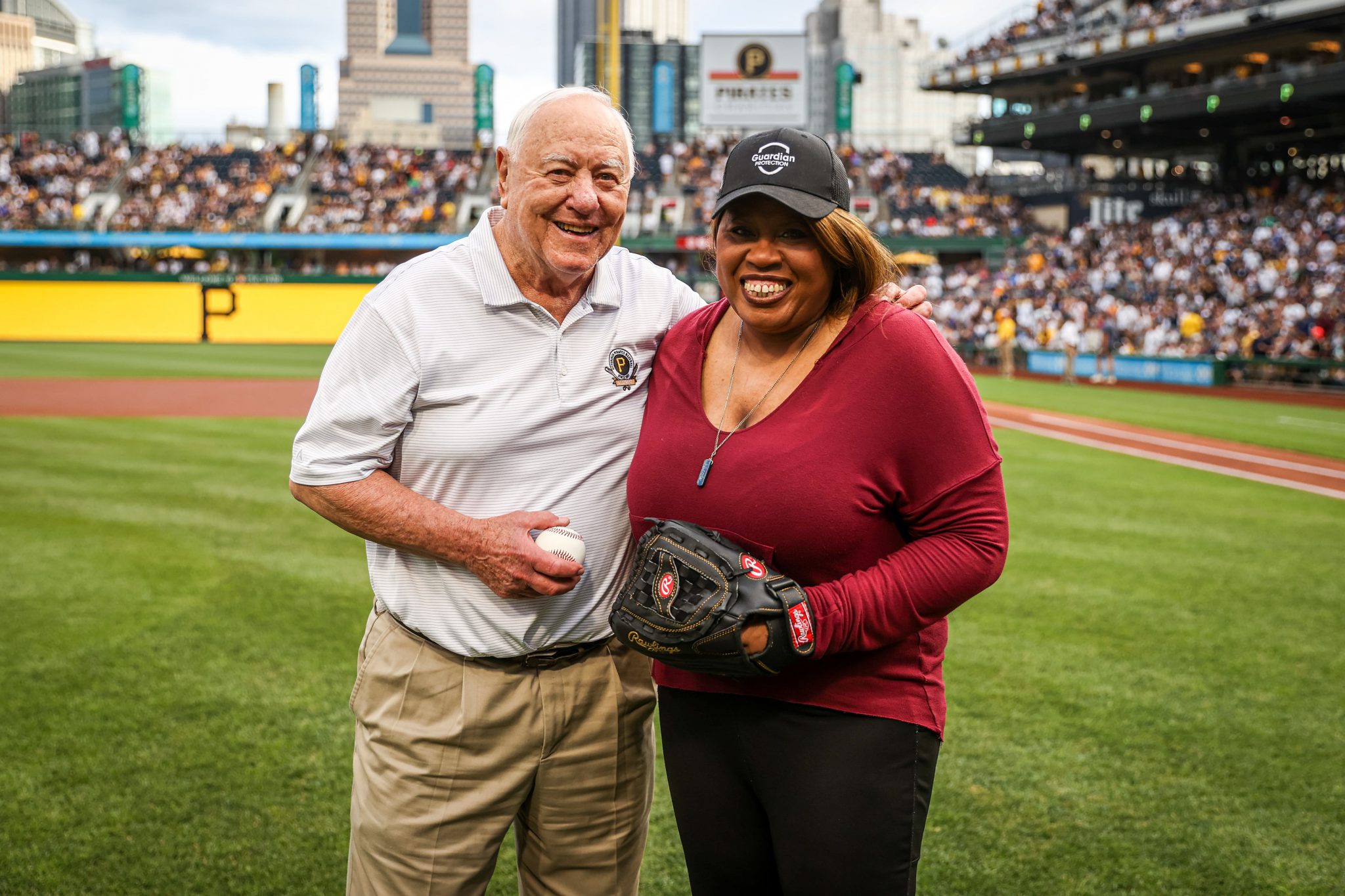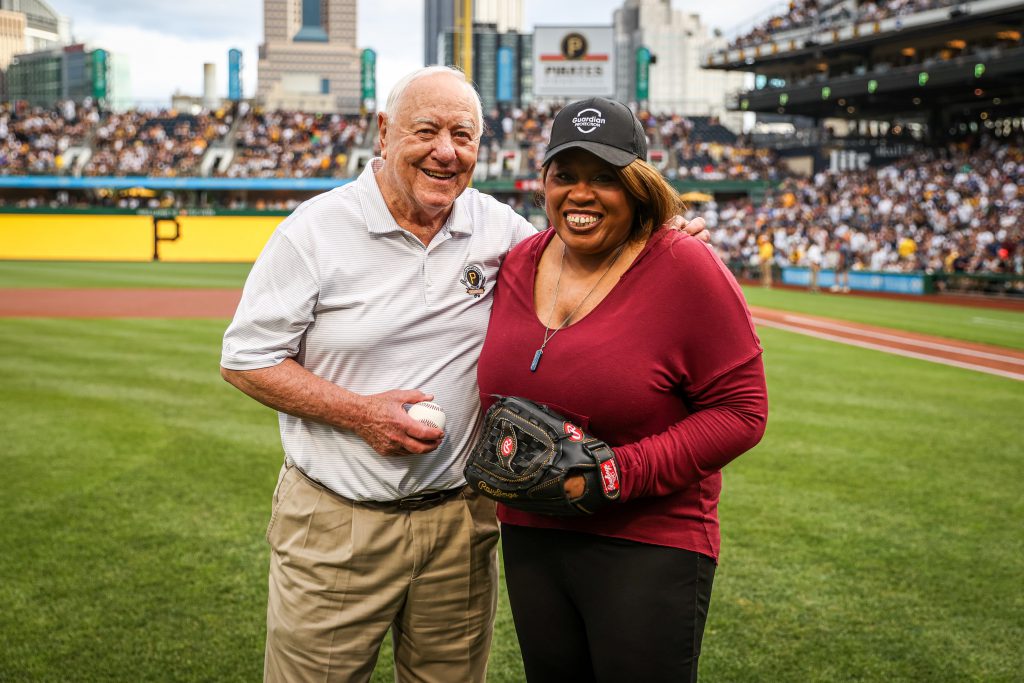 Earlier in the day, accompanied by the Pirates Parrot mascot, Mazeroski made a personal appearance at Guardian's corporate headquarters where employees had a chance to meet and talk with the iconic player, get his autograph, and take photos. The event is one of a summer's worth of employee engagement opportunities that include Pirates game rooftop parties at PNC Park with food, beverages, and free panoramic view seating for employees and their guests.
"Creating memorable moments together is an important part of our employee culture," said Kevin Bish, Guardian's vice-president of marketing and customer experience. "I'm thrilled that our partnership with the Pirates has opened unique opportunities to have fun as a group. These refresh and re-fuel us so that we can deliver memorable experiences to our customers when we're back at work."
About the Companies
The Armstrong Group is a family owned and operated collection of diverse companies. What began in 1946 as Armstrong County Line Construction, founded by Jud L. Sedwick in Kittanning, PA, has now grown into an organization that encompasses multiple industries and employs over 2,000 individuals nationwide. Guardian Protection is part of the Armstrong Group and is a premier provider of smart security and automation solutions for residential, commercial, institutional, and multi-site customers.