If you're considering security for the first time, you might be noticing something strange: While technology marches forward relentlessly — mobile phones are a perfect example — many security panels still look pretty much the same as they did decades ago.
Sure, some have small touchscreens. Some have changed in shape and size, minimally. But overall, most panels look and act pretty much the same. Why should security equipment be the exception to the rule?
It's definitely not the exception anymore, because the Guardian IQ2 is not your average home security panel.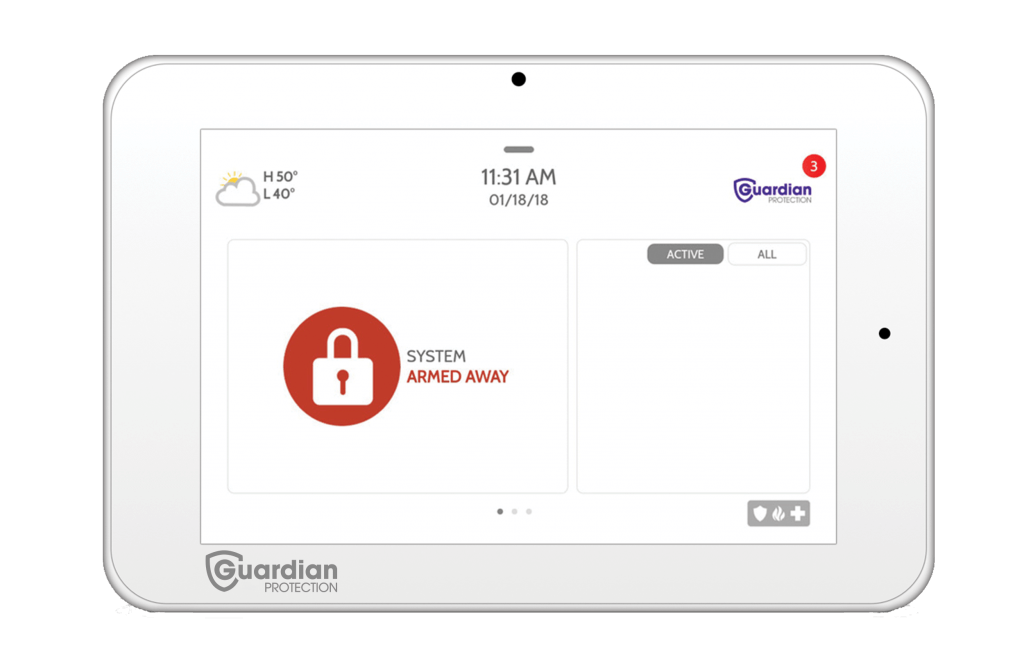 Safe doesn't have to mean boring
Security is a serious topic, but you still have options. Why not choose a panel that looks great, works great, and is actually fun to use?
Our IQ2 panel looks and feels like a tablet, and why shouldn't it? That's the standard we've all become accustomed to for every other piece of technology we invite into our lives.
After all, smart security is just the baseline; this panel offers more. The IQ2 raises the bar with numerous built-in security features to make life safer and easier. Plus, it's powered by technology you'd expect from a product labeled "smart." Here's a quick look.
PowerG wireless intrusion technology
Oftentimes, the parts of the device you can't see are the ones that really make a difference. The IQ2's PowerG technology definitely fits the bill. And in this case, the difference is strength, reliability, security, and speed, to name a few.
These built-in sensors have an amazing range, communicating four times as far as traditional wireless systems. They use advanced two-way encryption to help protect your system against hackers.
Bluetooth connected to your smartphone
With disarming-based automation rules, controlling your smart home is ridiculously easy.
Using Bluetooth, the IQ2 panel senses when you come towards your door and disarms your system for you. Just leave your phone in your pocket!
Built-in camera
Want to know who's coming and going? See for yourself!
Our IQ2 panel has a built-in 5 MP camera that takes pictures when someone gets home and records videos during alarms.
If someone comes over when you're not home, you can receive a text message with a picture of that person along with the date and time they disarmed your panel.
Built-In Glass Break
Our IQ2 includes a glass break detector right in the panel, giving you and your family a with an additional layer of security and more peace of mind.
The built-in glass break can detect different types of glass breaking at multiple frequencies. When the panel is armed and a window is broken within range, the panel "hears" it and triggers your alarm. It's like getting an additional sensor for free!
WIFI & LTE Dual Connectivity
This panel uses the latest in LTE and WiFi dual-connectivity. This keeps your system fast, constantly connected, and up-to-date with the latest software so you get the latest features.
7" HD Touchscreen
Control all your home security and smart home devices with just a swipe and a touch on your gorgeous touchscreen panel.
And did we mention it turns into a digital photo frame when it's not in use?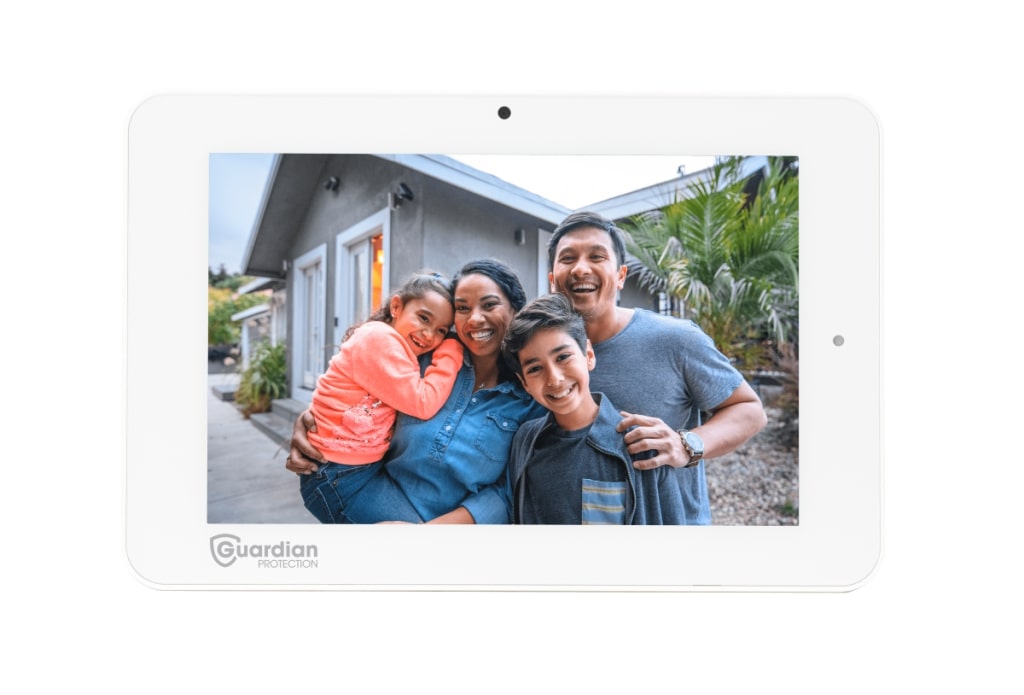 This is a smart, anything-but-boring panel that really earns its place on your wall. Learn more about the Guardian IQ2, or give us a call at 1.800.PROTECT (1.800.776.8328) to discuss how you can get one!