In recognition of their dedication to creating safer communities, Guardian Protection recently hosted an appreciation night at PNC Park for Western Pennsylvania area police officers, firefighters, and their guests. Gamegoers watched the Phillies play the Pirates on a weather-perfect Saturday night and afterward, viewed a firework spectacular, with 50 lucky guests being chosen to watch fireworks on the field.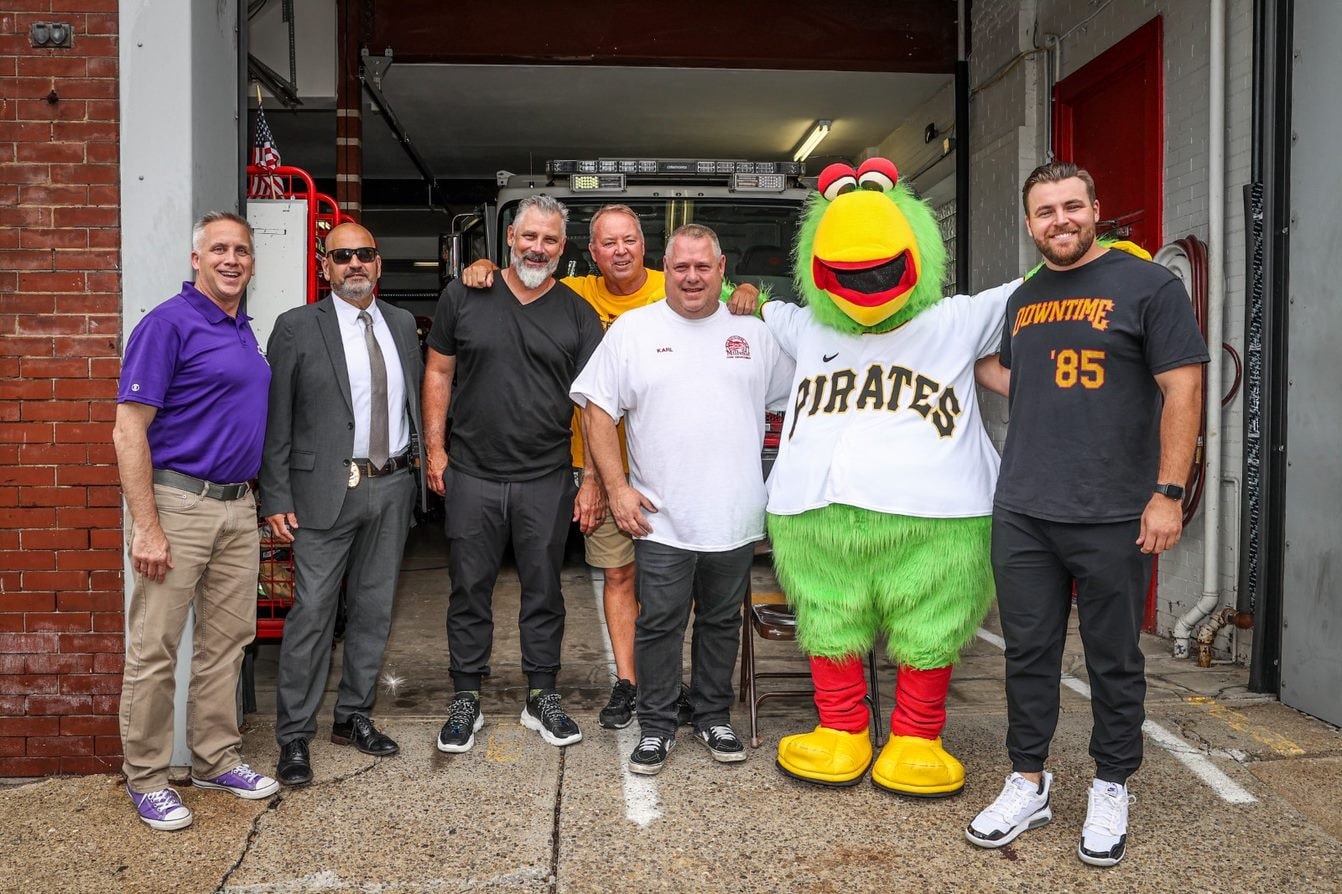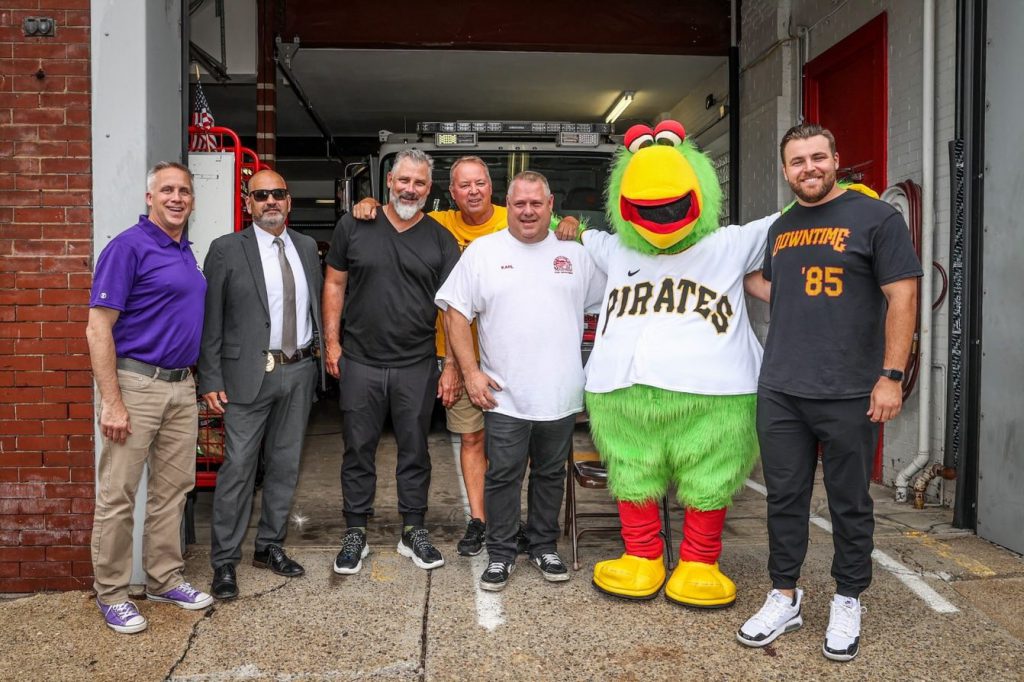 Pleasant Hills, Pa. police officer Kristin Mitrisin threw the first pitch of the game, chosen for the honor as the result of a nomination-driven social media contest sponsored by Guardian. Last year, Office Mitrisin was traveling on a Pittsburgh highway when she was flagged down by Joe and Jodi Schleicher. They were in the car with their nine-day old baby who had stopped breathing. Mitrisin pulled off to the side of the road, performed CPR on the baby, and rushed the family to the hospital. Today, the child is alive and well. Baby Olivia and her family paid a surprise visit to the baseball field to be reunited with the officer who saved her life.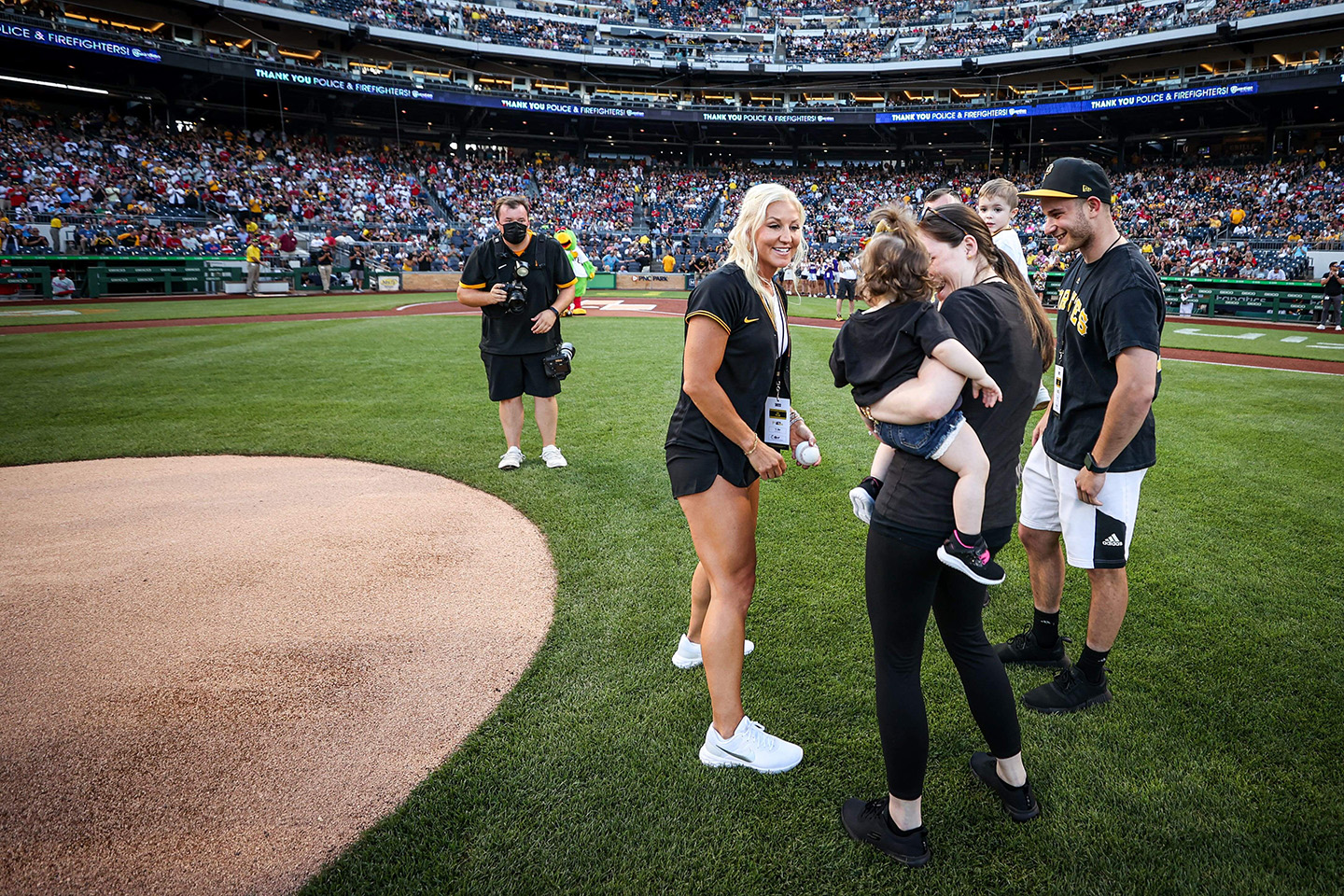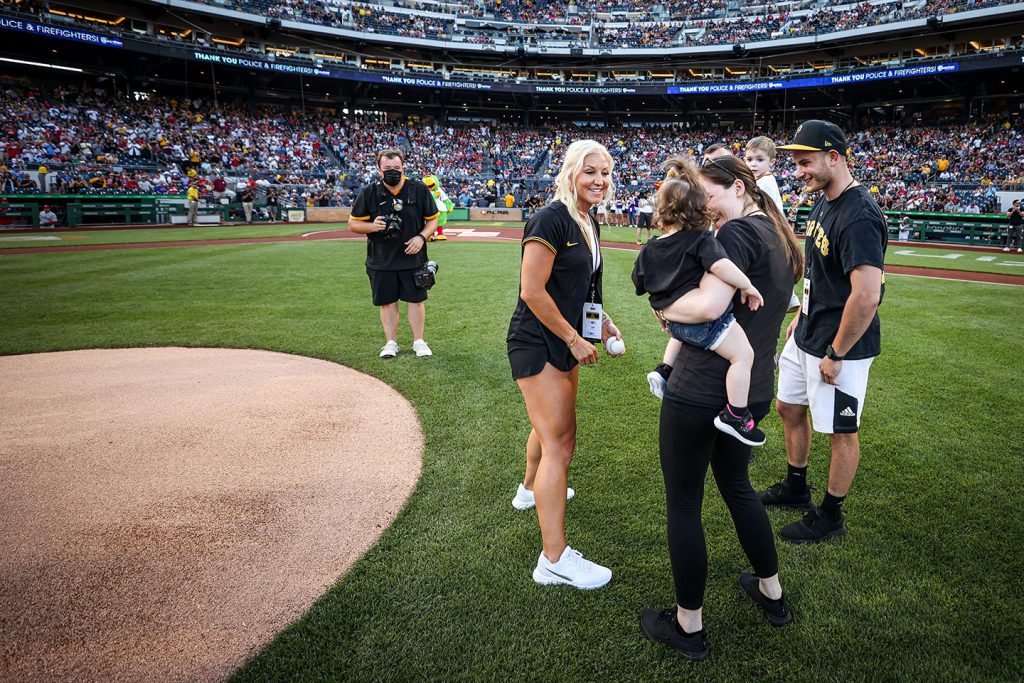 Nearly 4,000 tickets were spoken for as a result of Guardian promoting the Appreciation Night via social media, emails, postal mailings, and personal visits to Western Pennsylvania area police and fire departments. Leveraging their partnership with the Pittsburgh Pirates, now in its fourth year, Guardian employees teamed up with Pirates players and the Pirate Parrot mascot to deliver tickets to a few local police and fire departments the day before the big game. On game day, Guardian setup shop in branded purple tents along Federal Street on the North Shore of the City of Pittsburgh where attendees could pick up their tickets, a free hot dog, and Guardian swag.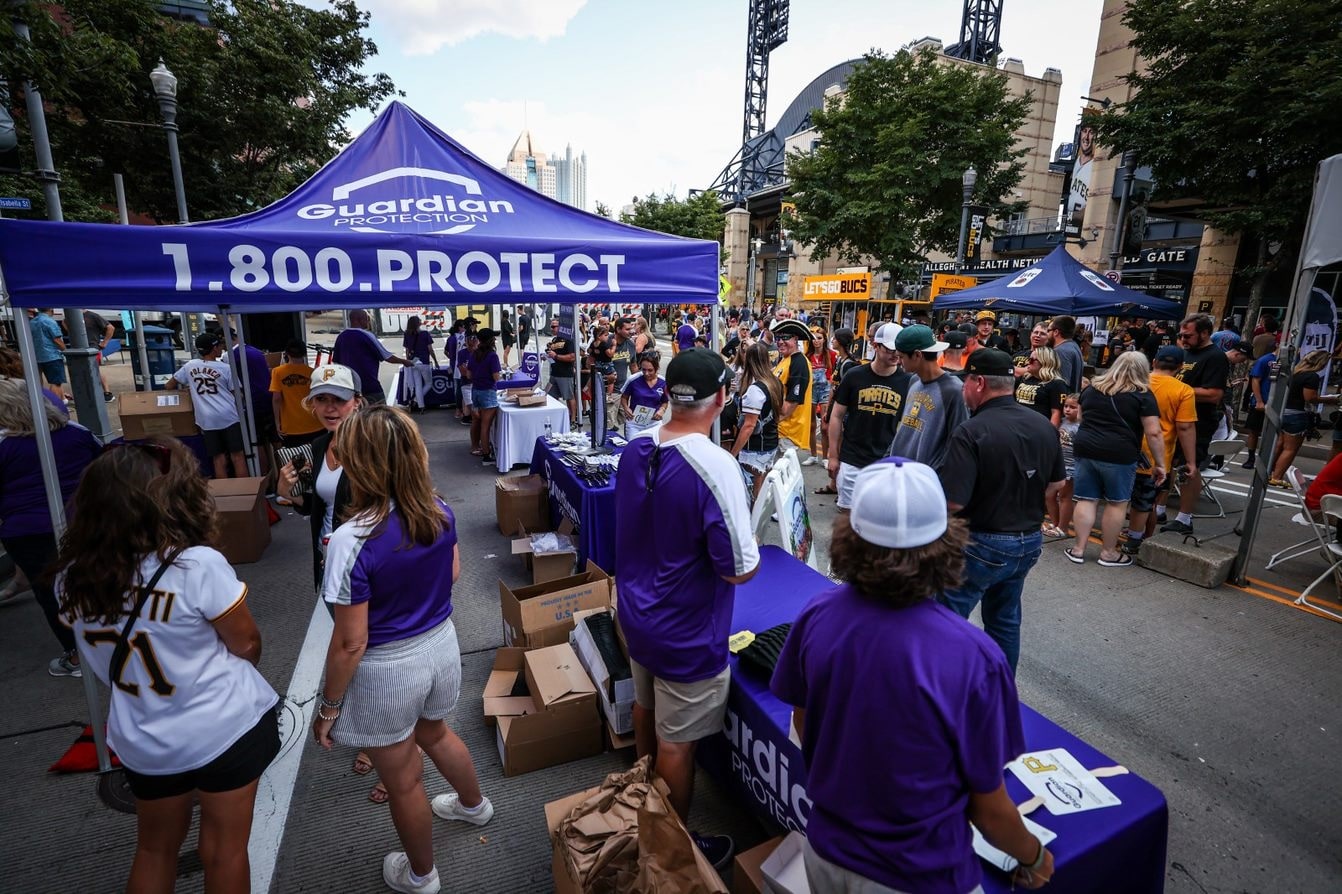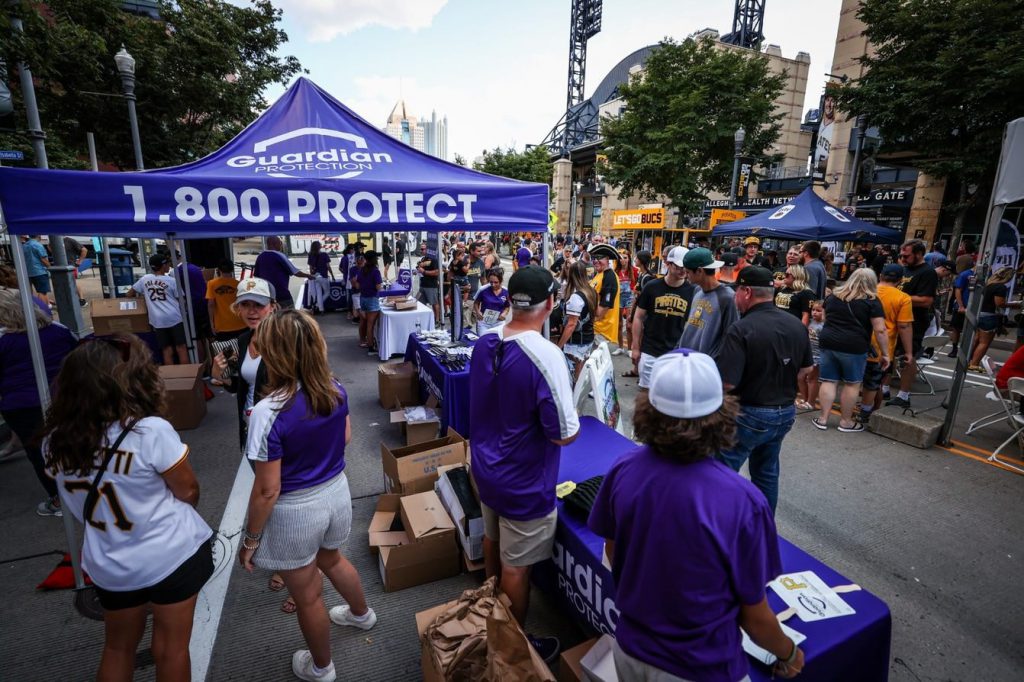 "The dedication firefighters and police officers have to our communities is remarkable. We were excited and honored to be able to show our appreciation to them through this special evening at PNC Park," said Kevin Bish, Guardian's vice president of marketing and customer experience.
About Guardian Protection
Guardian Protection is a premier provider of smart security and automation solutions for residential, commercial, institutional, and multi-site customers. Hundreds of thousands of customers trust Guardian's award-winning monitoring services and in-house, U.S.-based customer care specialists. Founded in 1950, Guardian Protection is consistently ranked as one of the top 10 security companies in the U.S.