A Guardian security system can help protect against burglary, fire, and CO, but we can also help you protect your security system from hackers with two-factor authentication (2FA). This enhanced safety feature will eventually be required, but you don't have to wait — you can turn it on today!
What is two-factor authentication, and why is it important?
Many websites and apps are now requiring two-factor authentication to ensure that the user logging has proper authority. 2FA is an extra step added to the login process that requires someone to prove their identity multiple ways before they can access your security system. Because 2FA requires a second factor, this extra step can thwart even a hacker who knows your username and password.
How does 2FA work?
When you log into your Guardian system using the app or MyGuardianHome.com, you'll receive a text or email with a randomly generated code. From there, the code is necessary to log in. The codes look like this:
Via email: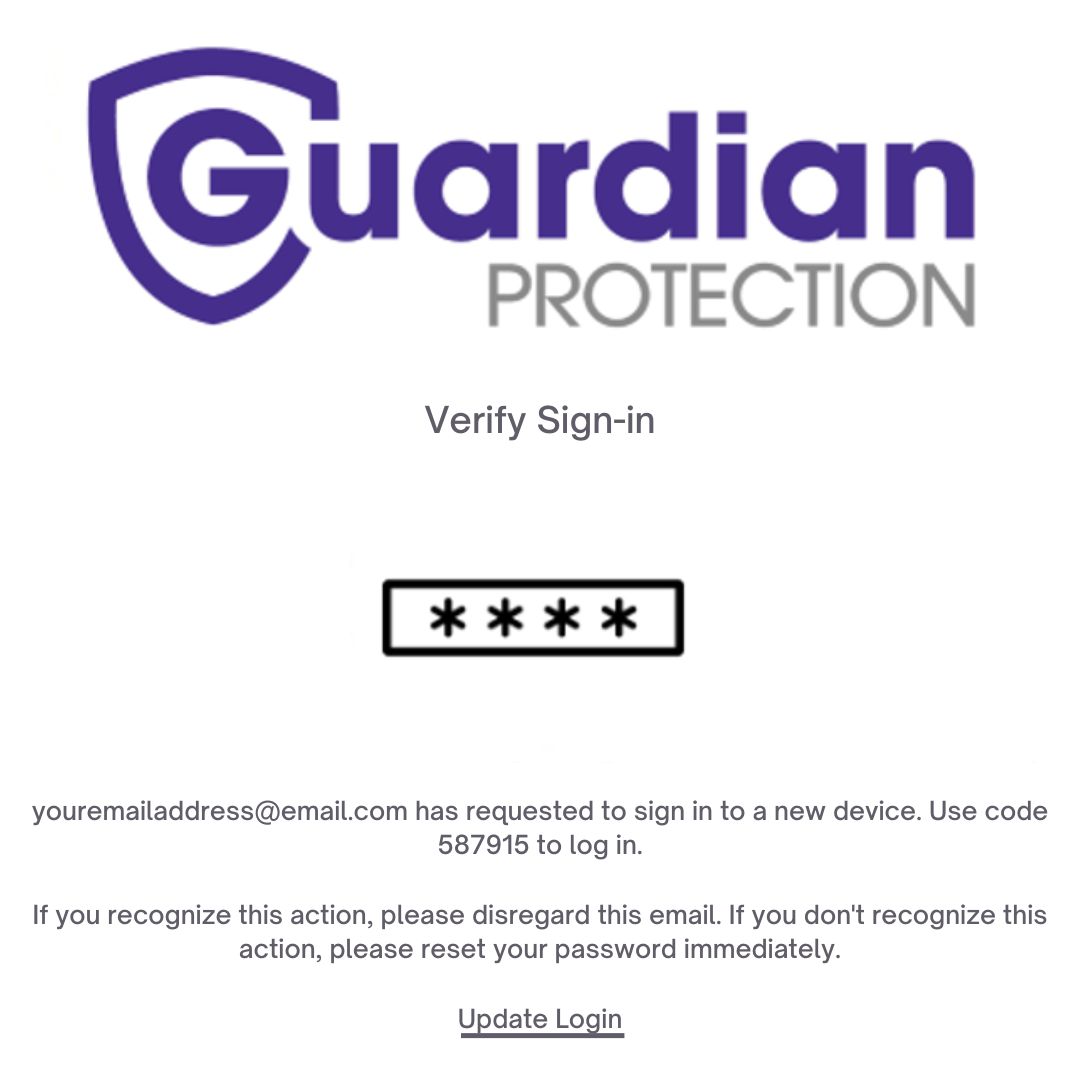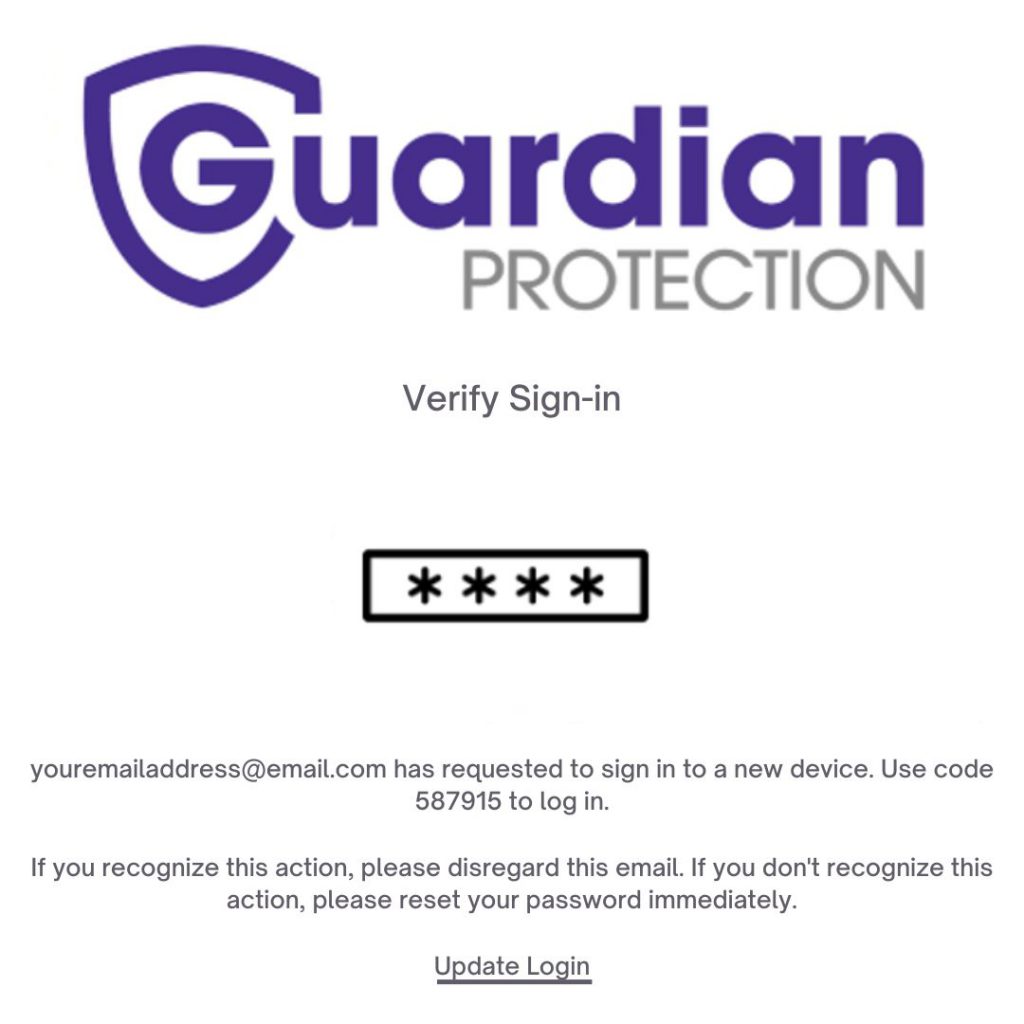 Via text:

The entry of this additional code is the second "factor" in the "two-factor authentication." If you don't enter the code, you can't log in. Two-factor authentication can only be enabled/disabled by you, the owner of the account.
How to set up two-factor authentication
To learn how to set up 2FA, watch this quick video, or follow the steps below. Then you can set it up on your Guardian app in seconds!
Remember: When you set up 2FA, you will be asked to choose to verify with a mobile phone number or an email address. You can't set up both to verify at the same time.
Enable two-factor authentication using the Guardian app:
1. Launch the Guardian app and log in.
2. Tap the menu icon and select Login Information.
3. Select Two-Factor Authentication.
4. Select Text Message, then tap next.
5. Enter your mobile phone number, country, and provider.
6. Tap Send.
7. You will receive a verification code via SMS.
8. Enter the code in the verification box and tap Verify.
Trusted devices for 2FA
If you set up 2FA using the app, that mobile device is automatically 'trusted'. If you set up using the website, you will be asked if the device you're using is a trusted device. Two-factor authentication remembers your trusted devices, so a verification code is not needed every time you access your account.
Alexa and 2FA
Do you use Alexa to control your Guardian security system? You can also use 2FA to authenticate the Amazon account linking Alexa to your Guardian system. After you turn on 2FA, just say, "Alexa, talk to Guardian." Alexa will prompt you to verify your device with a six-digit code.