Emergencies are unpredictable. The global battle against the coronavirus pandemic has made this clear — you never know when an emergency will strike, how long it will last, and what the outcome will be.
It makes this year's theme for National Preparedness Month feel so timely: "Disasters Don't Wait. Make Your Plan Today."
Every year, FEMA (Federal Emergency Management Agency) dedicates the month of September to creating awareness about disaster and emergency readiness.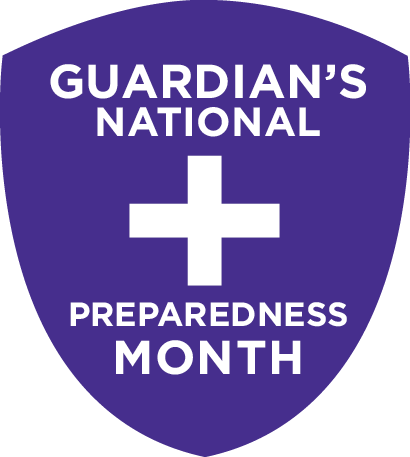 We take this very seriously here at Guardian, because we believe part of serving our customers is sharing critical safety information. And right now, as our country responds to COVID-19 and other natural disasters like hurricanes and wildfires, there's never been a better time to prepare for the unexpected.
So as National Preparedness Month begins, ask yourself:
If faced with another emergency or natural disaster right now, would I be prepared?
If not, that's exactly what we're going to cover over the coming weeks.
Here's a sneak peek at what we'll be talking about: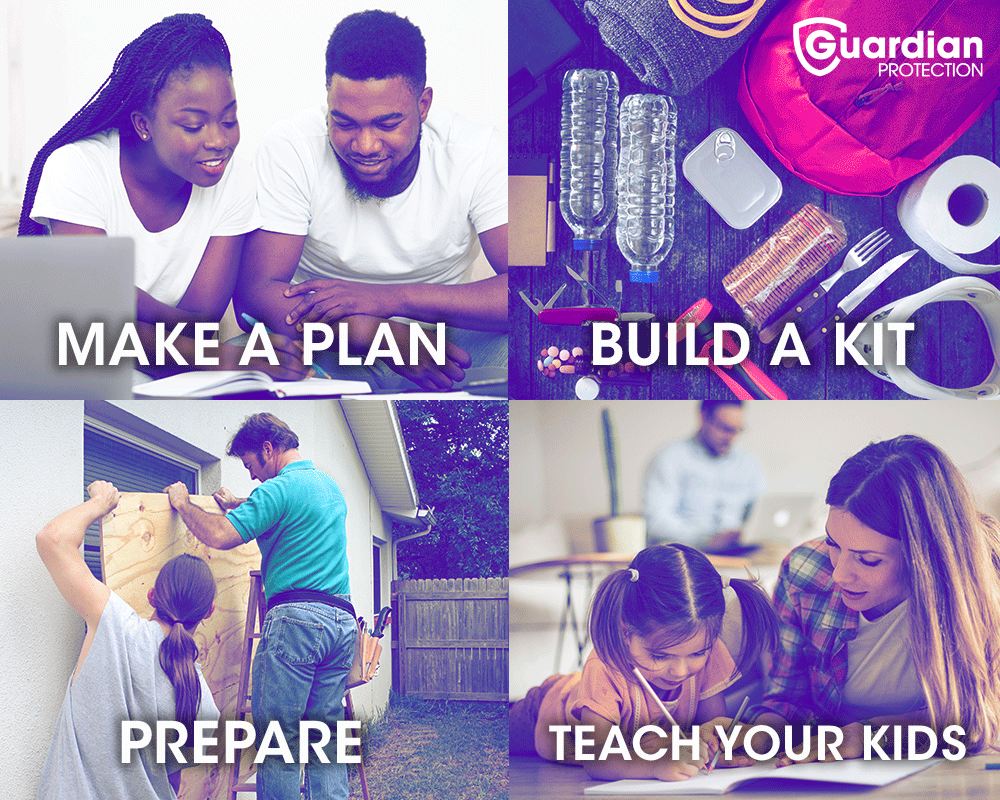 Throughout the month, we'll be sharing planning tips to help you and your family stay prepared. We'll give you the answers to important emergency and disaster preparedness questions, such as:
Plan more. Worry less.
The message is simple, and it goes hand-in-hand with our beliefs at Guardian: Don't let your worries about what might happen paralyze you from taking action.
Whether it's the threat of a break-in, house fire, flood, or hurricane, there are precautions you can take to be ready and protect what matters most to you.
New to home security? Check out our smart security solutions here.
Read about how to create a family emergency plan [FREE TEMPLATE]
Read about how to build an emergency kit