You can view your new statements online any time, but we've included a guide below to help you understand your new statement.
To view additional information about your statement, just log into your Guardian account and click Statements on your account dashboard, under Billing.
Understanding Your Statement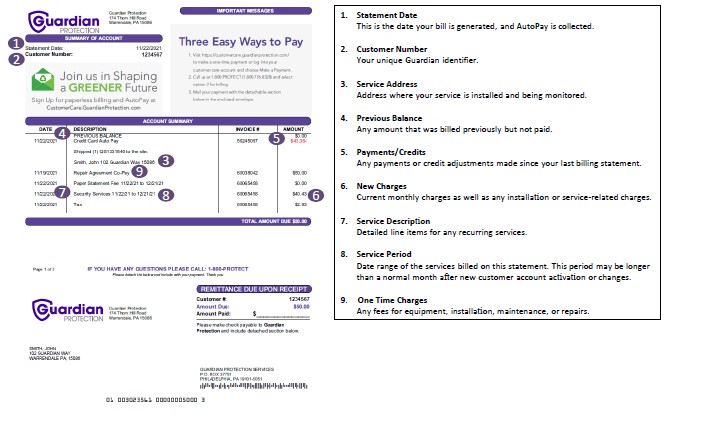 Questions? Visit our Support Center or call 1.800.PROTECT (1.800.776.8328).