Home security panels haven't changed a lot over the last 10 years. Sure, some have small touch screens. Some have changed in shape and size, minimally. In reality, however, most panels are pretty similar. The Guardian IQ2 is not your average home security panel.
It's slimmer.
It's smarter.
And it's more powerful.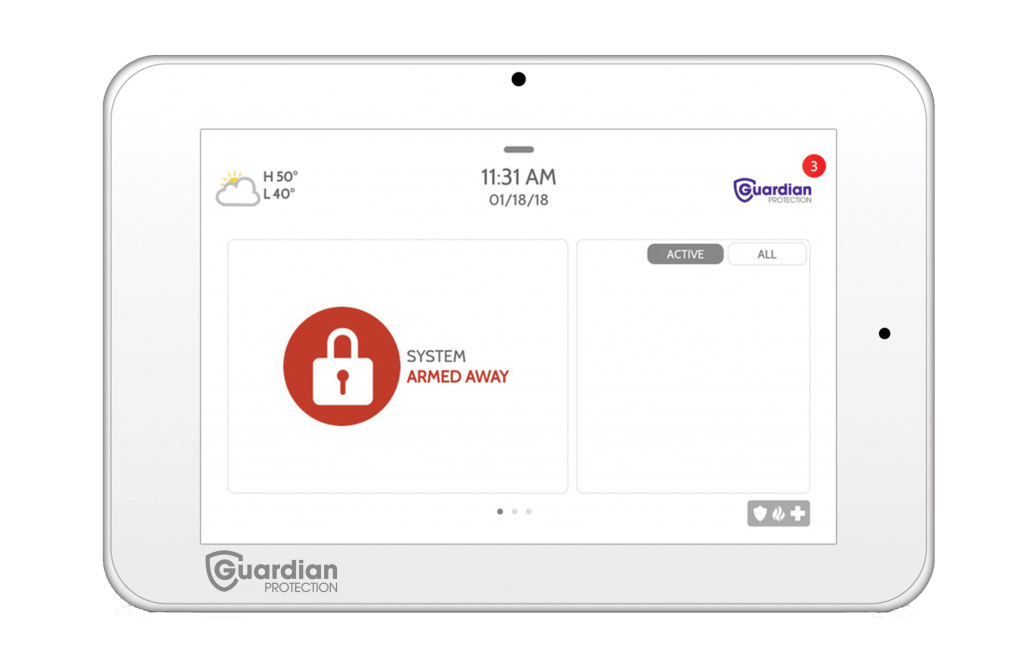 The IQ2 panel looks and feels like a tablet. It's easy to use and provides added value with built-in devices and services. It's also quick and reliable, adding even more peace of mind to your life.
Bluetooth Connected to Your Smart Phone
Using Bluetooth, the IQ2 panel recognizes when you come towards your door and disarms your system for you. With disarming based automation rules, controlling your smart home is ridiculously easy — no free hands needed.
Built-In Camera
The Guardian IQ2 has a camera built-in to the panel itself and is capable of capturing disarm photos and alarm videos. You can even receive the photos and video directly to your phone as a text message.
Built-In Glass Break
The IQ2 panel has a built-in glass break detector that has been extensively tested to detect different types of glass breaking at multiple frequencies.
WIFI & LTE Dual Connectivity
Using both WiFi and LTE simultaneously, the Guardian IQ2 panel provides nearly instant speed and dual-connectivity to the cloud so your system reacts quickly and reliably.
7" HD Touchscreen
Control all your home security and smart home devices with a simple swipe and touch on your jaw-droppingly thin panel. It looks like a tablet and makes a beautiful addition to any wall.
Learn more about the Guardian IQ2 and how you can get one!